Collab Capital Secures 50 Million Dollar Debt Fund For Black Founders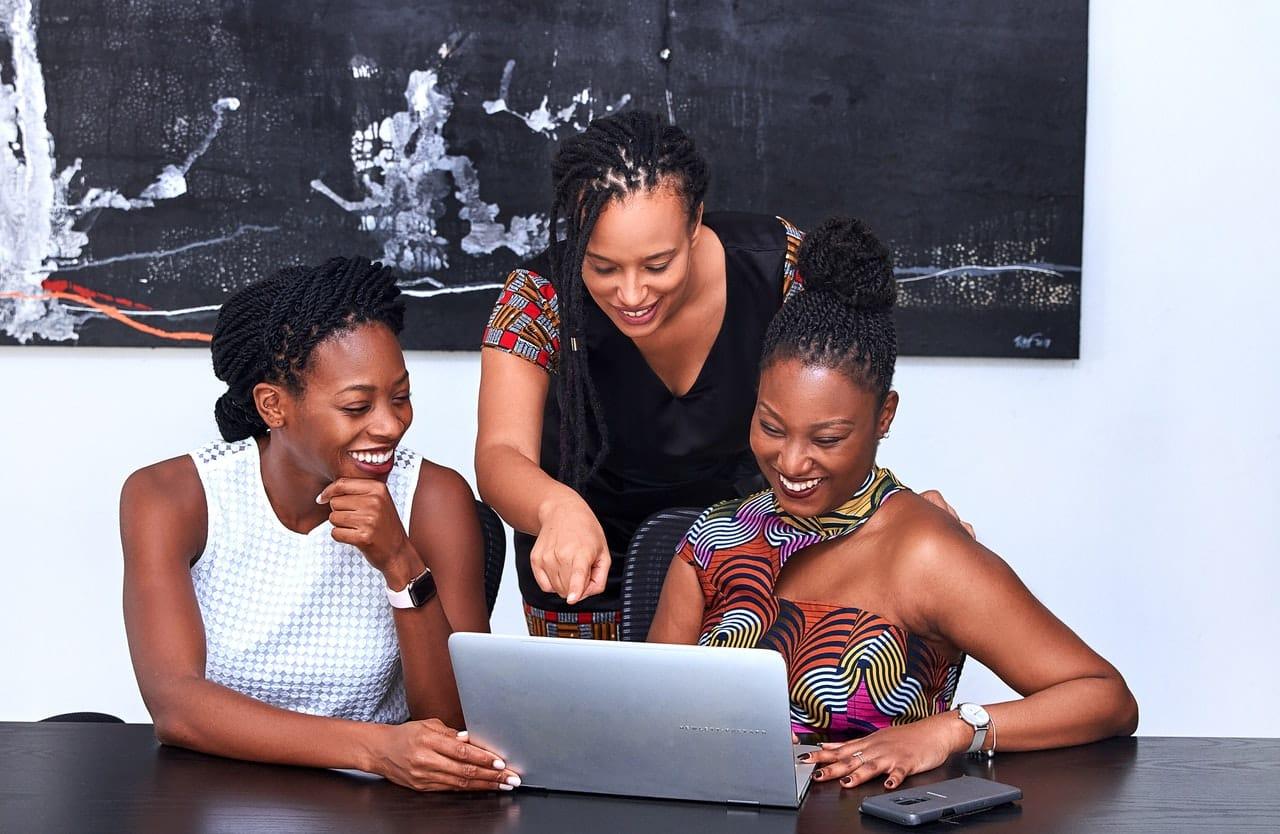 Black founders have gained some superheroes in their corner when it comes to funding their big business ventures. Jewel Burks, Justin Dawkins and Barry Givens are the entrepreneurs behind Collab Capital, which recently closed on a $50 million dollars debt fund geared towards Black innovators. Collab Capital began last year by having a $2 million dollars capital with a plan to reach its target of $50 million dollars.
Taking on a hefty goal to raise $50 million dollars was an important milestone for the trio. Each partner has been on the same side as Black founders who've struggled to get funding from white investors. When Dawkins, Givens, and Burks started their own businesses in 2012, they all had the same idea in mind to give back to future entrepreneurs.
"We all started our companies in 2012, and we all went through our own difficult journeys," said Givens to Tech Crunch. "We started coming together and having these meetings with each other as we were getting ready to exit and we decided we wanted to do something for the next set of Black entrepreneurs."
Thanks to backers from big companies such as Apple, Goldman Sachs, and Google, to name a few, the firm is known as one of the few Black-led businesses to raise a large fund geared towards Black Founders. Keeping small businesses afloat during a pandemic, let alone starting a new business as a person of color, already has its challenges. According to Digitalundivided, Black female founders raise a total of $42,000 during the seed funding round. On average, the amount of seed funding needed for a startup is $1.1million.
Article continues below advertisement
The firm doesn't plan on expanding its team to other states but instead chooses to be based in Atlanta. They firmly believe in investing in their community and helping build up other businesses to their greatest potential. As a result, their first investments went towards supporting three business ventures in Atlanta. Collab Capital hopes to fund 50 companies over a three-to-five-year period with amounts ranging between $500,000 to $750,000 dollars. Currently, the trio has funded six companies in the healthcare, tech, and workspace industries.
Zoom investing became the key that helped the trio with raising the money to meet their target during the pandemic. Without leaving their homes and offices, the trio was able to build new connections through zoom while sharing their investment dreams.
Venture firms like Collab Capital have also become a lifeline in supporting social causes in the Black community. Big-name companies investing in causes such as the Black Lives Matter movement creates a bridge to improve representation in their industries. Givens expressed to Tech Crunch that having a real change in uplift Black communities means that there needs to be consistency with white investor's support.
"If you want to make a difference this is how you make a difference," said Givens. "[And] because of the way the system has worked you may need to change the rules a little bit."