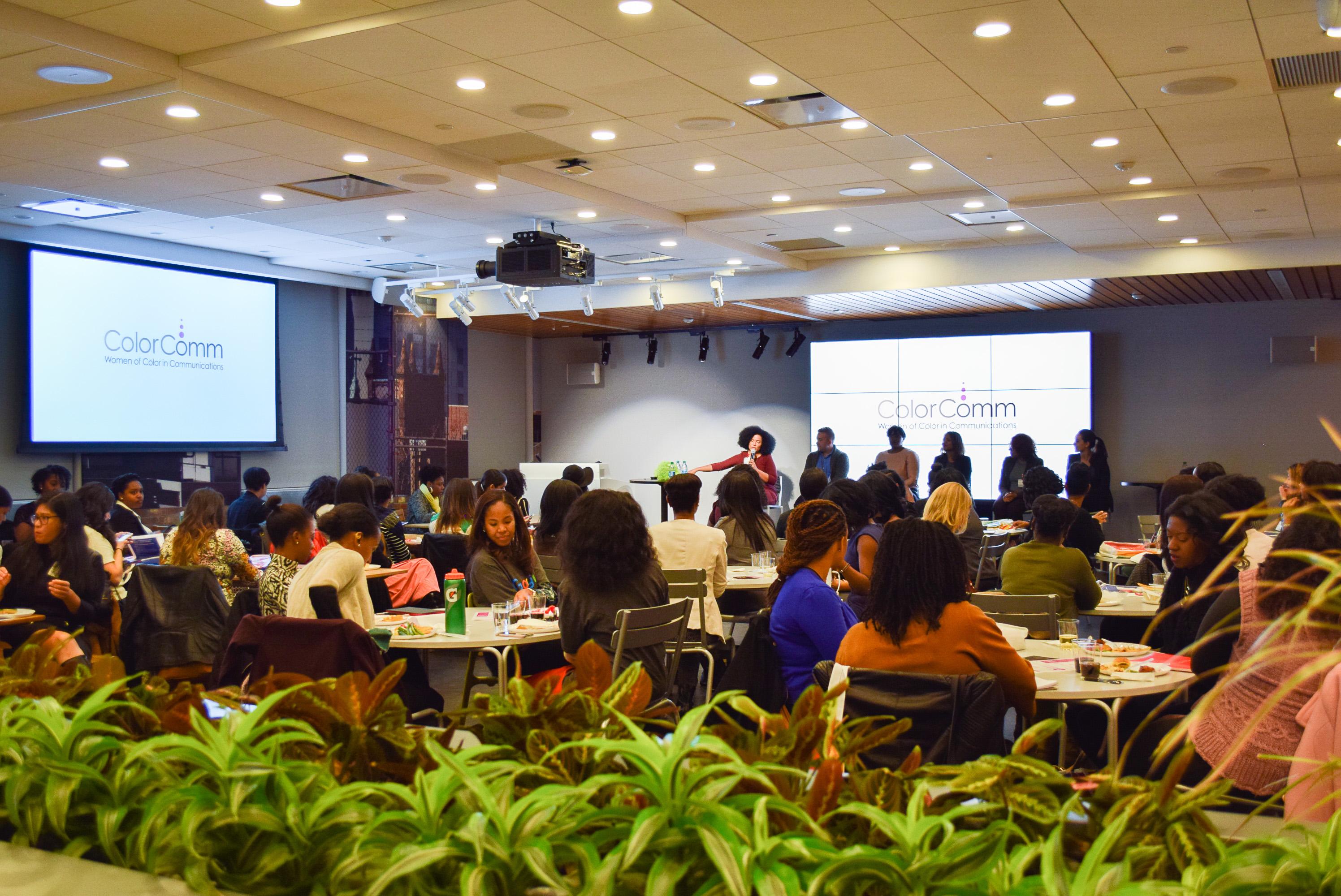 ColorComm Career Decoded Event Offers Advice For Professionals Unsure How To Reach The Next Level
By
Tiffany Patterson
Nov. 18 2016, Published 2:30 a.m. ET
When we first enter our careers, we are driven. We work hard, go the extra mile checking various goals off the list. Then we start to plateau and become unsure of how to elevate to the next level.
The New York City chapter of Color Comm gathered together communications industry experts and ambitious women to discuss tangiable steps on how to move beyond that plateau to the next level professionally. On October 26, 2016 the New York City chapter of Color Comm hosted Career Decoded a panel and series of workshops at Google headquarters in New York City.
75 women of color from a vast array of communications professions and career levels gathered to refine their professional blueprints, be edified in hands on workshops and network with the other talented women present. This unique event featured a dynamic panel filled with relatable speakers, two professional development workshops, and 1 on 1 career coaching sessions.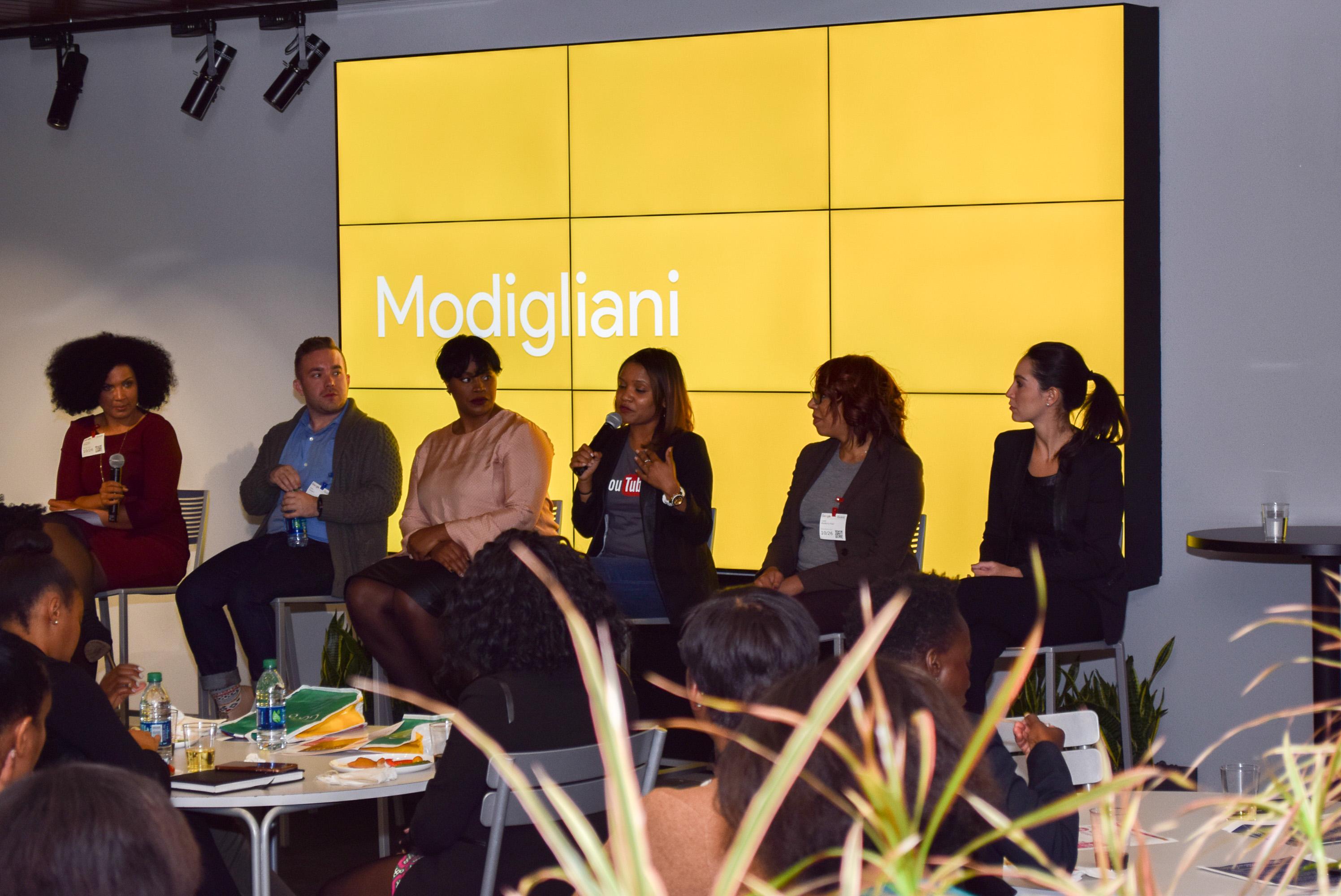 Article continues below advertisement
The focus of the evening was advancing your career when you feel like you hit that infamous brick wall. The evening began with a diverse panel with speakers from across the communications field. The panel featured Andrea Canabal, Senior Director, Corporate Media Relations at PepsiCo, Dan Geiger, Recruiter at BuzzFeed, Leah Watkins-Hall, Manager, National Corporate and Brand Communications at Jaguar Land Rover North America, Noelle Llewellyn, Director, Entertainment Publicity at CBS, Natasha Aarons, Manager, Marketing Music Industry at YouTube/Google. The panel was moderated by ColorComm NYC Executive Director Lindsay Wagner.
Career advancement through self advocacy was a major theme of the evening. Dan Geiger of Buzzfeed encouraged attendees to "diplomatically be more vocal." Natasha Aarons of Youtube added "In college no one ever teaches you how to play the game. You have to build internal champions."
Noelle Llewellyn of CBS reminded attendees that good impressions need to be made in the workplace early on stating "Even at the most entry level, you need someone who is going to come in and hit the ground running and anticipate next steps." The panel was full of gems and great takeaways.
Article continues below advertisement
Often times you go to a great panel, then wait around afterward in a long line for a chance to speak with one of the panelist. The was not the case at Color Comm's Career Decoded event. The highlight of the event was the 1 on 1 career coaching sessions. Attendees were able to pre register for 10 min sit down with a panelist of their choice as well other industry leaders present. This invaluable experience allowed attendees to ask specific career questions and have meaningful conversations. As a result of these sessions attendees were able to take away actionable steps and contact information needed to advance their careers.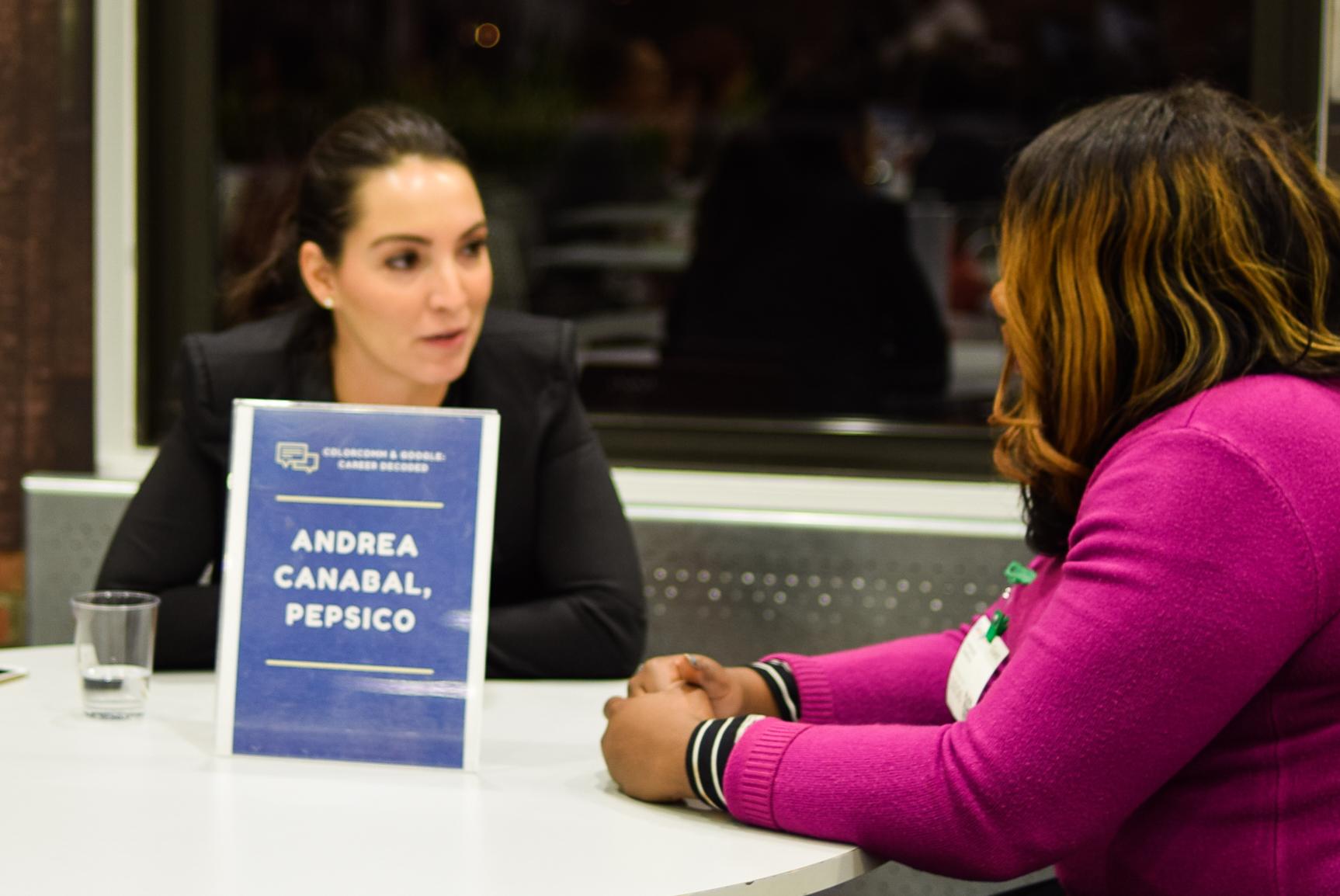 The event also featured two workshops: Career Coach Marie Wedderburn, presented Own The Room also known as the Pitch Perfect Workshop. This workshop taught attendees how to master their personal pitch and sell themselves. Julia Dranov, Organizational Effectiveness Consultant at Ketchum lead the Bold and Brave Workshop, which encouraged taking risks and stepping out of your comfort zone.
Overall the evening was a great success with all attendees leaving informed and inspired.