CONTEST: #EmbodyTheMotto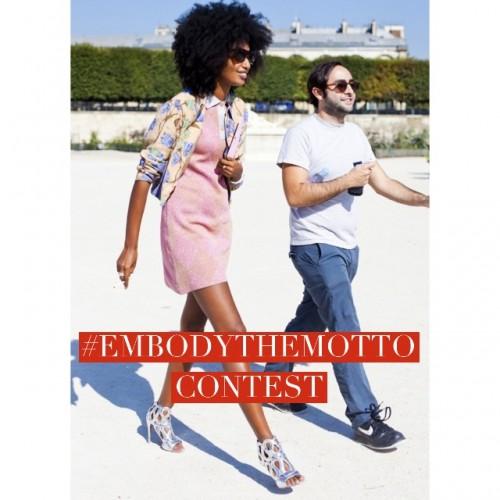 "Summertime and the livin' is easy…" No matter how the song goes, for our ambitious group of Her Agenda readers, maybe the living isn't easy, per se, but with our newest contest, you could be set up to snag that killer internship, jet back to campus with a pep in your step, or simply cruise into the office with some new swag.
Here's what we're after: We're used to seeing you scrolling through the site, clicking on links and checking out posts. For this contest, however, we're looking for great pictures of what we don't see: you, dressed up or dressed down, looking about your business and in your element. Get creative! We want action shots of you pursuing your career agenda, living our site's motto: make it clear that no one ever slows her agenda!
Once you've snapped a pic, take a minute or two to pen a short blurb (ideally 100 words or fewer) describing the following:
What you're doing
Where you're doing it
How this action embodies our motto of No One Ever Slows Her Agenda
The specifics: Tag @HerAgenda in your Facebook, Instagram, or Twitter post and use the contest hashtag: #EmbodyTheMotto. Like our Facebook page if you haven't already, or the contest deets won't be shown to you.
The contest ends at 11:59 p.m. on Thursday, August 22nd, and winners will be announced on Friday, August 23rd.
Feel like you're in it to win it? Here's how: We're determining winners through voting. Basically, when you submit a photo and use the hashtag, your submission will be pulled into our Facebook album. From here it's easy-peasy: Enlist your friends to vote for you. We won't look down on you if your pic gets likes from the occasional tech-savvy great-aunt's profile either… use whoever you have to, your endgame is to get as many likes as possible!
Article continues below advertisement
Last but not least, the reward: Not only will you be swagged out with a Her Agenda prize pack (featuring a business card holder and stickers), but our friends at Microsoft have also thrown in a Microsoft Wireless Mouse (from their limited edition artists series)! Laptop users rejoice! No longer will you be forced to suffer through the sometimes in-exact clicks of a pesky trackpad…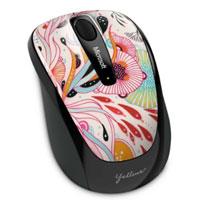 Article continues below advertisement
Eager about entering, but still stumped? Here are a few examples to get you thinking: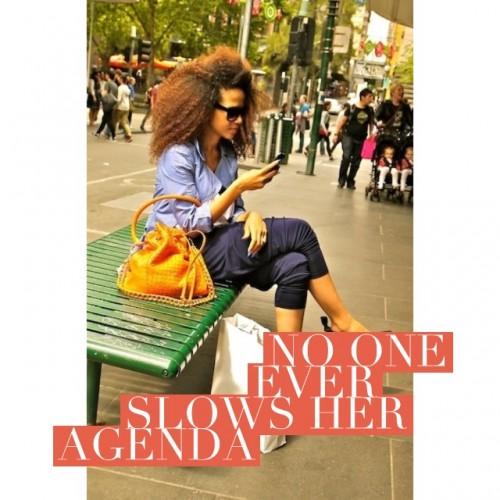 Article continues below advertisement
It may be my lunch break, but I've found that waiting for friends to arrive is the best time to quickly respond to client feedback via Twitter. It keeps me busy as I wait and also allows me to take advantage of time that others would often waste! #EmbodyTheMotto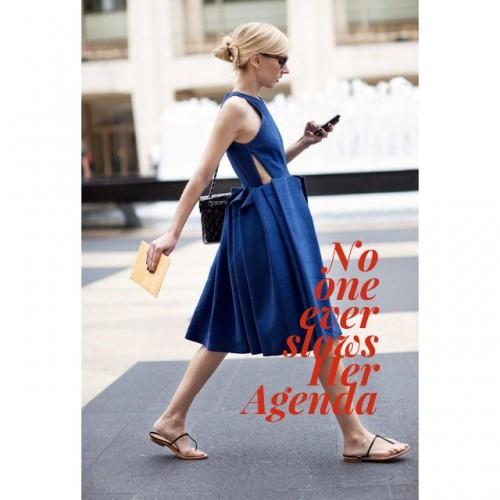 When I was younger my Mom always teased me about my uncanny ability to walk and read at the same time… if only she saw me now, lol! Even at casual lunch meetings, I always manage to stay connected, and what better time than while I'm traveling from place to place? If I accidentally run into you, my apologies! #EmbodyTheMotto
Got the gist of it? Hurry and submit!