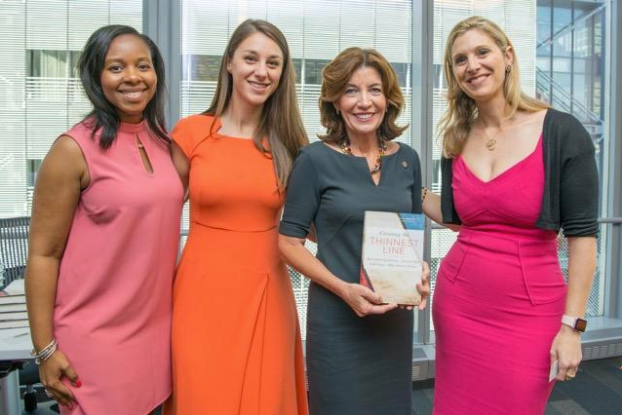 Creating Change Through Motivation
By
Her Agenda
Jul. 11 2017, Published 8:42 a.m. ET
By Martha Frances Williams
The morning after a film festival screening and after party, I attended a breakfast to discuss at the Women in Tech Policy Forum at Microsoft in Manhattan. That morning I thought about the previous night and the pure confusion my collaborators in film and media had at my interest for tech policy. As a professional storyteller, I guess it could be confusing or even unappealing to enter into a world thought to be so opposite in its goals and opinions. The truth is though, we are all in a season of change. As millennial women, I've experienced the desires, growth, and answers we seek are all the same.
I could wax poetic about the All In Together Team. They committed to ensuring women's voices are fully represented in political and civic life and are a group of truly dedicated and passionate women. Their panelists and presenters truly provided a wonderful discussion on relevant issues affecting everyone and I walked away with a sense that while I hadn't moved mountains, I'd certainly seen the mountain and planned the route ahead. Whether you're in tech and policy, an artist, in finance, or a small business owner, there's certainly something for everyone to learn.
Find a Mentor, Be a Mentor
There wasn't one woman who didn't speak about someone assisting them along their way, or about how important it has been to mentor those beginning their journey. Most felt that it was equally as crucial to help those in entry level positions because it only helps support the desired change from all levels in industry standard. "We can be transformative if we open the doors and share our stories and information," shared Kathy Hochul, Lieutenant Governor of the State of New York.
Article continues below advertisement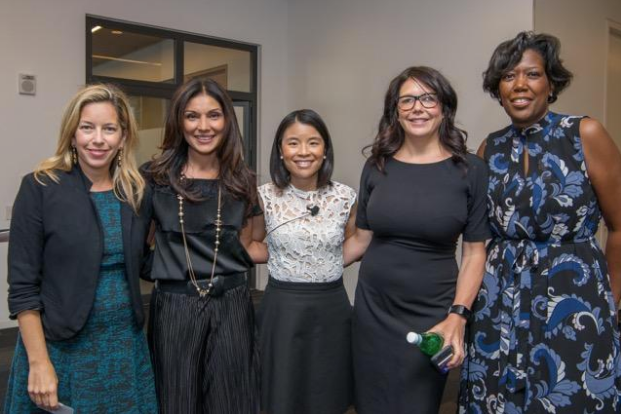 Innovation Is Not a Dirty Word
Innovation is often seen as the enemy, disrupting the way we currently do things. However it can also be a way to open a new door and explore the possibilities that we never even thought possible. It can actually propel you into your greatest potential and provides more opportunities for inclusion.
One of my favorite moments was Peipei Zhou's, Head of TechStart at Facebook, call to "figure out your mission and be bold in pursuing it." You could feel the energy shift as women felt empowered to go after the change they truly desire. It's often a great feeling to be in such a supportive room, but to continue to be bold in our everyday life and sometimes in the face of adversity is another. Support was key element for how to stick to it.
Authenticity Is Where The Magic Is At
Interact and do so on your own terms. A lot of times women, myself included, shy away from opportunities because our true opinions and visions we feel may not be totally aligned. The sooner we stop trying to fit in the box, the sooner things will change.
"You need to be true to yourself. You can make decisions every day to change things at your workplace," said Alicia Glen, Deputy Mayor for Housing and Economic Development, City of New York. "You have to take extra risks if you want to change the game."