Creative Ways To Bring The Workplace Together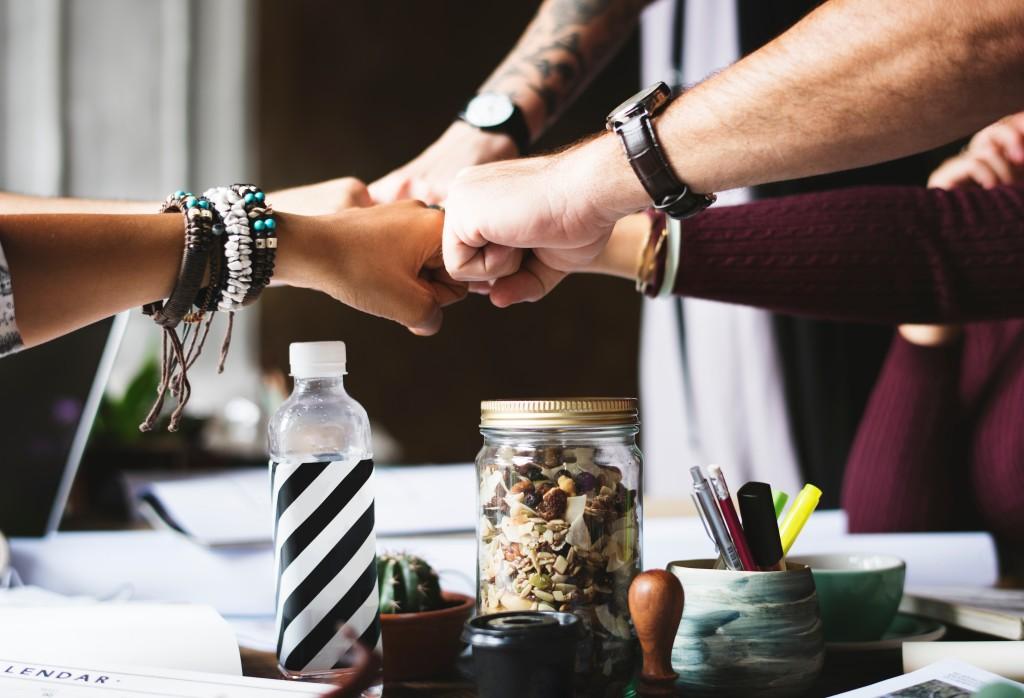 By
Her Agenda
Jul. 12 2017, Published 10:51 a.m. ET
When it comes to your work environment, creativity and productivity go hand-in-hand. It's important to foster bonds among workmates as well, as workers who share commonalities or positive work relationships tend to function better as a team. Don't just settle for boring, tired ice-breakers to get the creative juices flowing and to get people talking amongst each other. Try some of the tips below for a genuine bonding experience that will leave everyone refreshed and ready to go!
Turn Problem Solving into Games
Team bonding and skill building exercises are important, but don't have to be as dry and uninteresting as a desert. If you're dead set on increasing a team's output through bonding activities, try making fun games out of them. Wrike has a great article on team building activities that think outside of the box. For example, test problem-solving skills by seeing how well your team would cope with a zombie outbreak, navigating through a minefield blindfolded, or surviving a sinking ship. Organize games that emphasize cooperation and collaboration rather than competition, though a little friendly head-to-head combat might be fun if curated correctly. Not only will they get to exercise their ability to work together and come to a solution for these problems, but they'll have fun doing it!
Engage in Workplace Volunteering
Sites like Monster have historically been on board with the notion of corporate volunteer work, in which a corporation or organization volunteers together for a good cause under the company name. It's more than just good publicity for the company, though. Research shows that this sort of team building can create deeper and more meaningful relationships between workers and even between different departments in a workplace. Volunteer work brings out different strengths that may not be seen in an average workday as well, but might still be valuable to the team. Additionally, it can be a huge morale boost for workers to know that they're doing something tangible for their community. Giving back is important for many people, and this not only allows you to feel like you've contributed something important to a good cause, but it leaves lasting bonds among workers.
Article continues below advertisement
Artistic Group Activities
What better way to foster creativity than through art? There are plenty of fun classes that offer customers the opportunity to stretch their artistic muscles, bond with their fellows, and have a neat little memento at the end of everything. Paint Nite corporate events, for example, allow the creative freedom of painting and the social harmonization of working together with your fellow employees to make something beautiful and memorable.
You don't have to worry about feeling stuffy, overly formal, or cookie-cutter when suggesting bonding activities with your workmates. As you can see here, there are tons of other options for you to dip your toes into. Try a few and see how they work out! You might be surprised by how much just one or two group bonding activities can improve the overall productivity in your workplace and quality of the work that's put out.