Try These Creative Wine Cocktails For Your Next Party
It's time to break out the bottles, and it's OK to indulge and get creative with wine. If you think wine is an odd thing to celebrate, then you don't know exactly how significant and rich the history of wine is. As old as 9000 BC, the alcohol was considered a holy drink worthy of deities and gods, often drank during parties, events, and holidays.
Try out some of these delicious wine cocktails, made using wine from some amazing women-owned brands.
1. Soft Arms
To make Oset Babür-Winter's Soft Arms cocktail, combine sherry, Svol Swedish, fino sherry, Riesling, simple syrup, and blanc vermouth in a mixing glass filled with ice. Stir the mixture until chilled, which takes about 15 seconds, and then strain into a glass.
2. New York Sour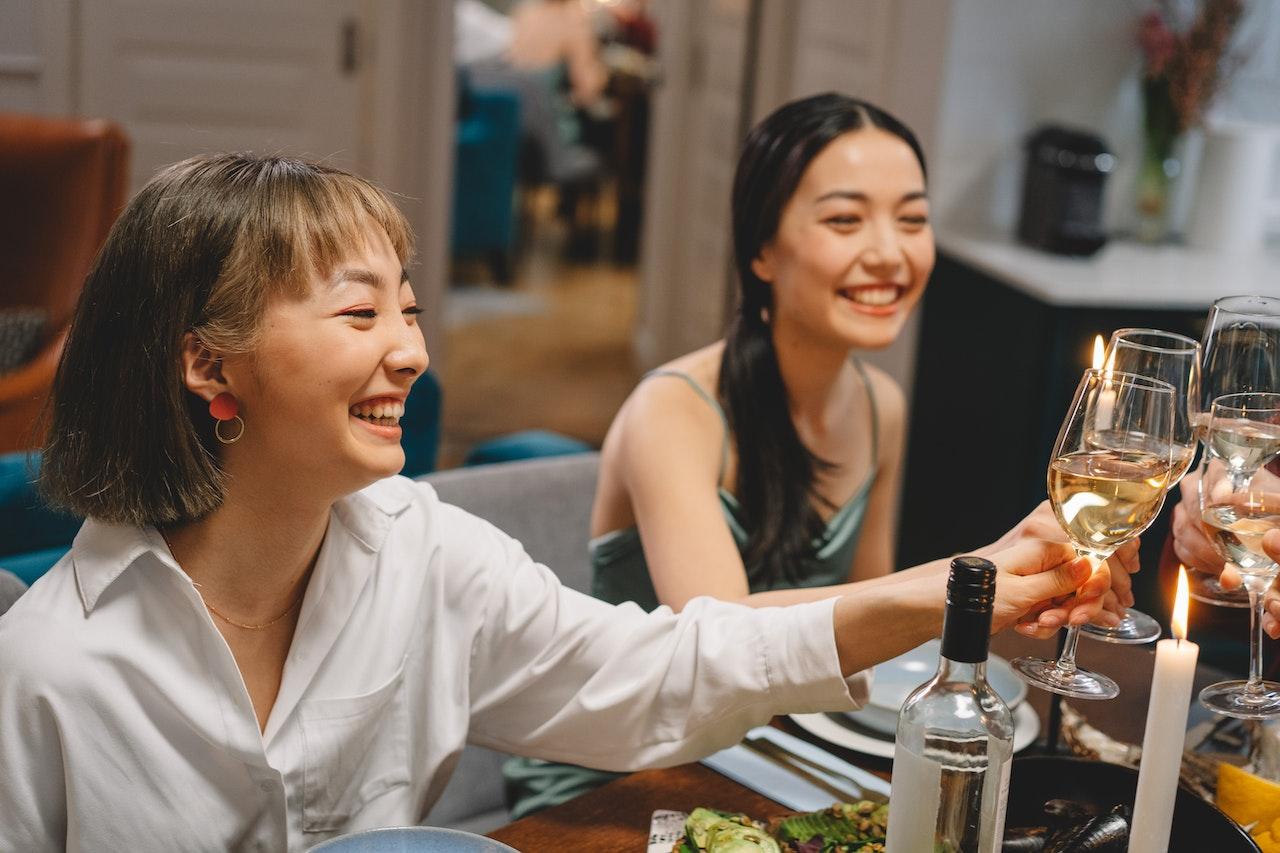 This Couple Cooks' New York Sour recipe by Sonja Overhiser combines bourbon, lemon juice, and simple syrup in a cocktail shaker and shake until cold. Avaline red wine is included and the wine settles into a layer on top of the drink for a refreshing effect.
Article continues below advertisement
3. Rosé Sangria
Try making Overhiser's Rosé Sangria from A Couple Cooks by combining sangria fruit with sugar and letting it stand at room temperature and break down so that the fruit flavor can permeate the wine. After 20 minutes, add the rosé wine and some brandy. Throw in some lemon slices, then refrigerate for one to four hours. Try sustainable women-owned wine company RGNY's 2020 Rosé for a great pink wine.
4. White Wine Mojito
Make this White Wine Mojito by The Spruce Eats' Stacy Slinkard by chilling white wine and Italian sparkling lemonade, then mixing the wine (try using this sauvignon blanc from Alice Sutro's Sutro Wine company) and sparkling lemonade in a large pitcher. Juice two limes to add to the mixture. Mince 3/4 cups of fresh mint and add to the pitcher (add mint right before serving, so that the leaves stay fresh and green). Add some sugar if you would like the drink sweeter. Taste it as you add. Mix it well, then thinly slice the remaining lime to garnish glass rims and add a sprig of mint leaves. Serve over ice.
Benefits Of Wine