Danyel Smith and the New Everybody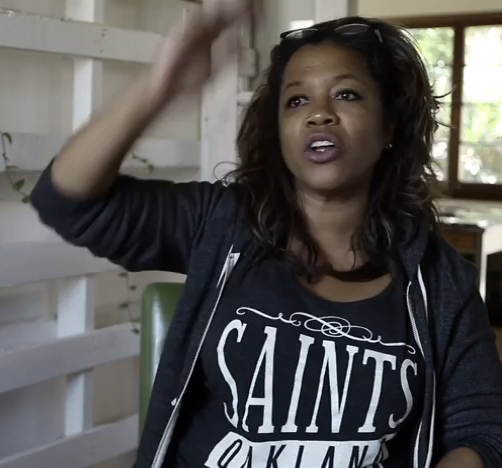 Danyel Smith | photo credit Ella Camellia | on set of HRDCVR video shoot; Playa Del Rey, CA April 2014
"I didn't have a strategy."
When's the last time you've heard that? And yet, Danyel Smith has held positions across multiple media platforms. She climbed her way to success and interviewed some of music's biggest stars –and still, with no "strategy," she's winning.
"My strategy was to win. That was it. I just had a goal," she told Her Agenda.
It seems like that was her strategy from the moment her grade school teacher told her, 'This writing thing you've been doing? You're good at this.' She took the positive remarks from her teachers and mentors, and used it to fuel her passion for writing.
Smith's career journey is definitely not what we're used to hearing nowadays. She was freelancing in California's Bay Area until landing her first gig managing pages as the music editor at San Francisco Weekly. She eventually moved to New York City to become Billboard magazine's first female African American Rhythm and Blues Editor. Then came Spin Magazine, then the New York Times lead to a role as the Music Editor at VIBE magazine in 1994. She then spent a year in the National Arts Journalism Program fellowship at Northwestern University's Medill School of Journalism. In 1997, she returned to VIBE as editor-in-chief.
This all appears seamless (and normal), until you consider the fact that Smith did all of this without a college degree. Most millennials couldn't even begin to envision a successful career without one. Shortly after high school, Smith attended UC Berkeley but didn't receive her bachelor's degree until her 30's, while steadily teaching at The New School in New York City. She simultaneously received her Master's. During this time she was also planning her wedding with her husband, journalist Elliott Wilson.
Article continues below advertisement
Danyel Smith and Elliott Wilson | photo credit Ella Camellia | on set of HRDCVR video shoot; Playa Del Rey, CA April 2014
However, Smith had already made up her mind that failing was not an option far before she was even making a living as a writer. She told me about an internship at The Guardian she wasn't able to complete because she couldn't afford to work for free. Family issues beyond her control. Bad boyfriends.
"They [your readers] should definitely imagine the worst thing that's ever happened to them," she shared in reference to what she was going through at that time.
Article continues below advertisement
All those factors added extra stress, yet she still found a way to practice her passion. She continued to build a career and network which meant working multiple jobs and freelancing on the side until she landed her first full time gig. Although she admits being a bit jealous of women with a straighter path, she simply didn't lead a life that allowed her to walk on one. Still, she doesn't seem to regret it.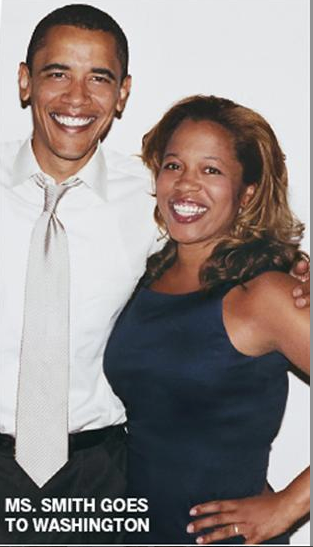 Article continues below advertisement
Barack Obama and Danyel Smith | Washington DC 2007
"If you misstep, if there's a problem, if you have to drop out for a reason…or if you get a year of bad grades…we're women [so] if you get pregnant– we can all rebound from these things. A left turn or a right turn is not a jump off the cliff. It's a detour. And you can get back on track."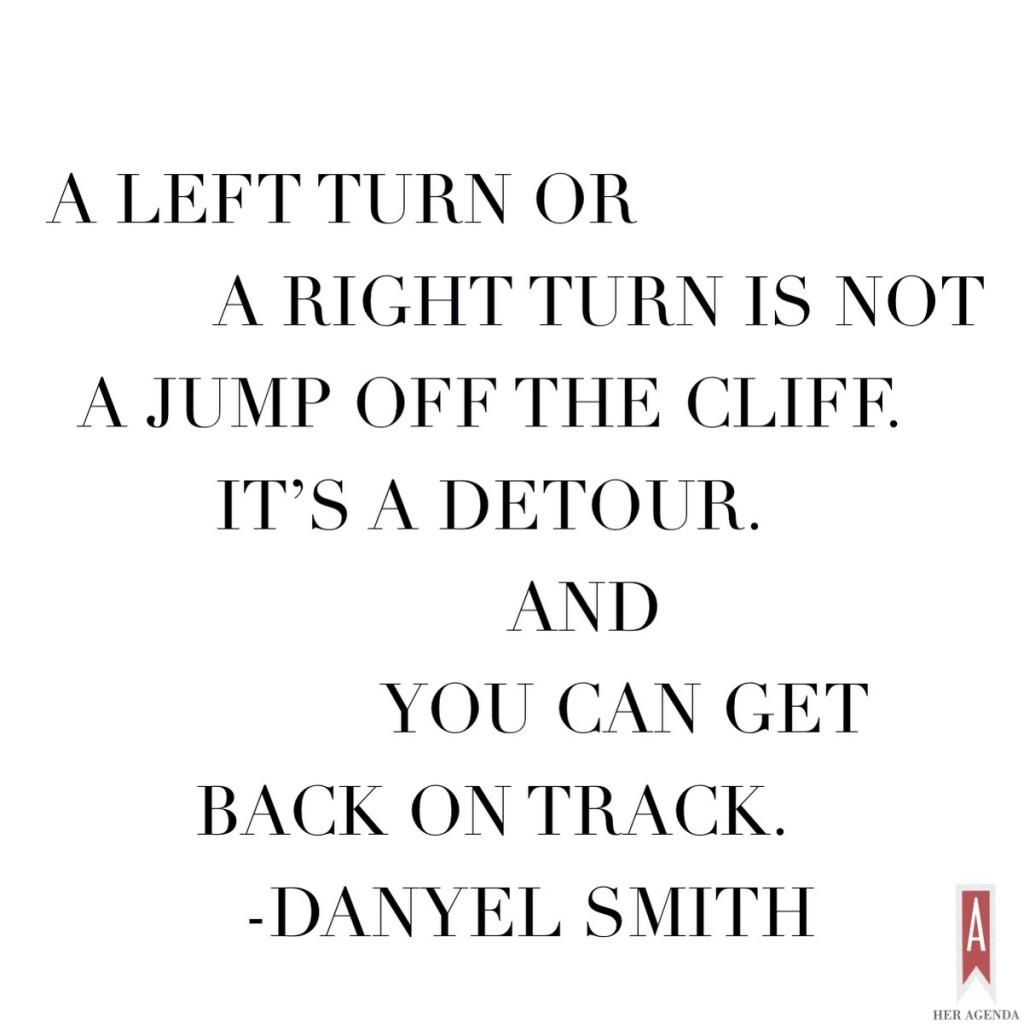 Article continues below advertisement
Now Danyel finds herself here. Physically: in Palo Alto, California where she's wrapping up her time as a John S. Knight Journalism Fellow at Stanford University. Professionally: unattached from any major publication as she puts her energy into more than what is a passion project—but something tangible. Literally. A hardcover magazine for "the new everybody" titled HRDCVR.
Danyel, her husband and their team are working to figure out how they can best serve the new everybody. Their response is HRDCVR.
Article continues below advertisement
"I'd like hardcover to serve the new everybody. I don't know how big this can be, or how often we can do it, but I would like to try," Danyel said. This is the cornerstone of HRDCVR. Who is the new everybody? She refuses to believe that the same kids who listen to Miley Cyrus and Drake do not care about climate change, or politics in general, for that matter. And that's putting it simply. The approach may seem different, but millennials still care about the same issues and current events. Even if they are twerking to Beyoncé post their politics and current events discussion. Smith and her husband want HRDCVR to be a manifestation of that. A multi-stream, cultural magazine that owns up to its audience, where debates on the status of hip hop today and the crisis in the Ukraine stand on the same platform.
That's part of the reason why they sought funding through a Kickstarter. It encompasses their mission—a magazine that is not just funded by the people, but also allows them to get involved through commentary, writing, photography or design. They've been listening for a while, and now, with more than $30,000 funded with 28 days before the Kickstarter funding period is over, they're ready to push the extremes of print journalism.
When creating something new, traditional business rules tell you to look at the market and assess the competition. But when I asked if competition was a factor at this point, Smith replies simply, "We're trying to not even look at it like that. Let's let it exist and we can have those kinds of conversations afterwards. Right now, we just want to build it."
Article continues below advertisement
At the very end of our dynamic hour long conversation, I asked Danyel for one last piece of advice for millennials.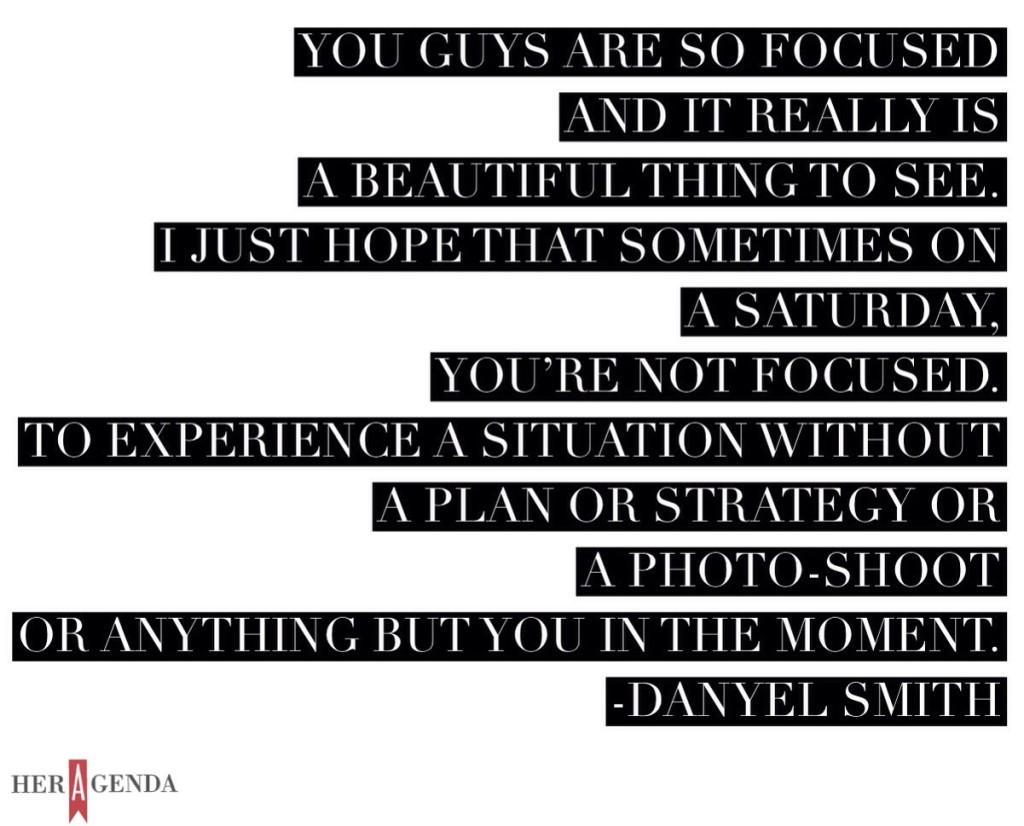 "I think you guys could take an hour or two out of every week and say, 'I'm just not going to be aware.' Sometimes I feel like you guys have all these new freedoms we didn't have when we were younger. But I want you guys to have some type of freedom that's your very own. Maybe that's the Internet. I don't know what it is. I just hope you guys are experiencing that. Because it's like the best thing ever. I hope you're having moments that are your own. And that mean something to you without any body else knowing about them. You guys are so focused and it really is a beautiful thing to see. I just hope that sometimes on a Saturday, you're not focused. To experience a situation without a plan or strategy or a photo-shoot or anything but you in the moment. I think when I see you all doing that it makes me emotional…because it's like there you are! I see you now. It just makes me happy for you all."