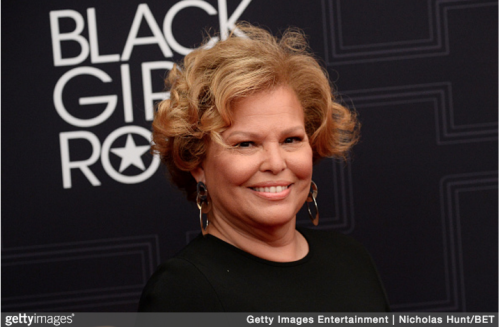 Debra Lee Joining Twitter's Board of Directors is a Big Deal, Here's Why
By
Chasity Cooper
May 17 2016, Published 10:24 a.m. ET
Yesterday, Twitter's CEO Jack Dorsey announced that chairwoman and CEO of BET Networks Debra Lee is joining the company's board of directors:
Welcome @IamDebraLee to the Twitter Board! And announcing @marjscar as our new lead independent director!
The newly appointed board member shared her enthusiasm about her new post as well:
Thrilled to be joining the @twitter board. It's transformed the media and the world like few other things in history (and continues to)!! — Debra Lee (@IamDebraLee) May 16, 2016
For many women who work and thrive in the tech world, this groundbreaking announcement was met with much excitement:
Ya'll I just started tearing up. Y'ALL a BLACK WOMAN just got added to twitters BOARD OF DIRECTORS. Y'ALL. Y'ALL — Bianca L. St.Louis (@beLaurie) May 16, 2016
Now, regardless of how you feel about BET Networks and its leadership since Free and A.J. left 106 and Park, this right here is a pretty big deal.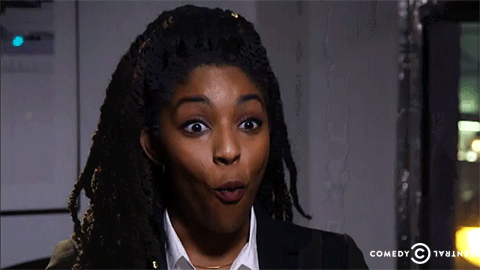 Article continues below advertisement
Here are three reasons why Debra Lee's newest seat at the Twitter table is so important:
Smart Business Move. 
In case you missed it, African Americans between the ages of 18 and 29 are the largest demographic that use Twitter – that's the same demo that BET has and continues to target with its programming. From watching shows like Game of Thrones (#DemThrones) and Scandal week after week, to elevating necessary conversations on diversity, inclusion and racial equality with #BlackLivesMatter or #OscarsSoWhite, Black Twitter is a living and breathing entity that continues to take the Internet by storm. With Ms. Lee joining the board of directors, she not only brings a wealth of knowledge about an audience that she not only serves and looks to empower on a daily basis, but her access to the millions of African Americans who drive many of these conversations on the social network. I don't want to jump the gun, but this could be a huge opportunity for both BET and Twitter to collaborate on some necessary projects that highlight the need for more men and women of color in technology. Which brings me to my next point…
Article continues below advertisement
  Diversity
In December 2014, Twitter painted #BlackLivesMatter on the wall in their San Francisco headquarters, which was thoughtful, but not received well, given the lack of African Americans and other people of color who work in their offices. Twitter (along with a number of other tech companies) have acknowledged this problem, and have made the commitment to work on bringing more talented men and women of color into the technology workforce. But beyond the obvious, Twitter hasn't done the best job at making sure that diverse voices are present on its board of directors. Debra Lee is now the third woman to be added to Twitter's board (Marjorie Scardino and Martha Lane Fox were the first and second, respectively), demonstrating that Twitter is recognizing how important it is to have more than just white men at the table making decisions.
#BlackGirlMagic
How many black women CEOs do YOU know currently sit on the boards of major technology companies? (That's okay, I'll wait.)
Debra Lee being appointed to Twitter's board of directors is nothing short of inspiring. Besides Oprah Winfrey, there aren't that many women leaders with a strong board presence. For many of us emerging women leaders in technology and beyond with dreams of one day dominating board rooms on a global scale, Ms. Lee's appointment is motivating and empowering, and gives us something to look forward to.