Destiny Payton-Williams Is Not Just A Reality TV Star, She's An Entrepreneur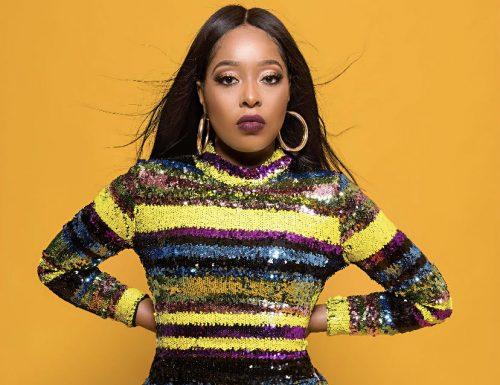 Destiny Payton-Williams is known for her role as a cast member of the reality show, Love & Marriage Huntsville on the OWN Network. But Payton-Williams does more than spend her days in front of the camera, she's also an entrepreneur. After four years and over 30 million dollars in sales for a Fortune 500 company, Destiny felt it was time to take her natural talent and skills to her community and create more opportunities.
Payton-Williams felt a strong desire to be of service to her lifelong passion outside of the real estate industry which is "all things beauty". It was her dream to be the first Black-owned beauty supply and salon suites owner in Huntsville, and she has done just that!
Knowing all the amazing things that Payton-Williams has accomplished, we were excited to welcome her to chat with the Her Agenda INSIDERS about how she balanced her passions and pursued her dreams.
Here are a few excerpts from the conversation.
Payton-Williams on changing industries from real estate to beauty:
I'll more than likely never leave [real estate] but beauty has always been my passion. As a little girl I always dreamed of owning a salon. Little did I know God had a greater plan.
Payton-Williams on finding balance between family and work:
Being a new wife, having a brand new baby & working in real estate, and new budding business makes my days super busy. Yet the balance comes in what you have your focus on for the moment. Finding balance is a minute by minute, day by day thing.
Payton-Williams' advice to women that aspire to be entrepreneurs:
I would say don't give up. Work smart so you don't have to work so hard. God and the universe conspire to make dreams come to fruition!
Destiny on utilizing an assistant:
I have a hard time allowing people to help me. It comes from having to do so much for myself and giving that power over can be challenging. Finding someone to help is trial and error but listen to your instinct as a woman it won't ever fail you.
You can also access exclusive Her Agenda content by becoming a Her Agenda INSIDER! Click here for more.