Digital Side Hustles You Can Begin Today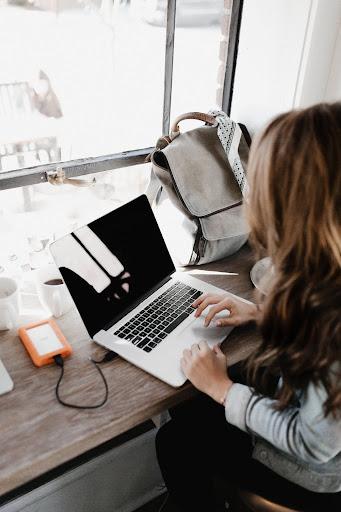 By
Her Agenda
Sep. 23 2021, Published 11:01 a.m. ET
Side hustles are great because they enable you to earn extras money and explore the possibility of becoming an entrepreneur without you having to quit your day job in order to do so.
If you think that starting a side hustle is something that will help to fulfill you either financially or spiritually, but you don't have a huge amount of start-up capital and you don't know where to start, check out these great digital side hustle ideas that you can actually start today…
An online subscription service
Online shopping has never been more popular due to the pandemic which sped up the process of many people switching to digital shopping. Online subscriptions services are a particularly popular aspect of online shopping right now, and they are really easy to set up. All you need is to sign up to a platform like Shopify, upload the products you plan to sell and you could have launched your business within a few hours. Of course, you'll need to market the heck out of it, and it may take a while to build up subs, but there is no denying this is one of the quickest side hustles to get started with right now, and a potentially lucrative one too.
An app
Most of us have smartphones, and most of us use a wide range of apps on our smartphones each and every day, so it makes sense that you could make a successful business out of creating your own apps. This has never been easier thanks to the various online tutorials and ready-to-use software like this car API, which make light work of the process. Of course, you could spend a couple of hundred dollars to have a third-party create the app for you too. Then, again, it's just a matter of monetizing it and marketing it to the right audience.
Article continues below advertisement
An Affiliate website
Buy a domain, start writing content and ad affiliate links. That's literally all you need to do to set up your own affiliate marketing business online. Of course, the more content you have, the more likely you are to make money, and the more websites you have the better, but when it comes to making a start, that's really all you need to do to get going and hopefully state bringing some extra money in on the side.
Ebooks
If you have a way with words or you have knowledge of a particular subject, you could start your own business writing and selling eBooks, If you aim to write 2000 words each day, you could have a short non-fiction book written by the end of the week or a whole novel ready to go at the end of the month. Edit it, upload it to Amazon, and start on the next one to start building up a side hustle that offers great passive income opportunities.
Side hustles can take time to build and become a success, but these digital side hustles can be started right now with very little financial input, which means they are a good choice for anyone looking to dive right in.
[Editor's note: This article is produced by one of our trusted partners.]