How To Know If Your Mentor Fits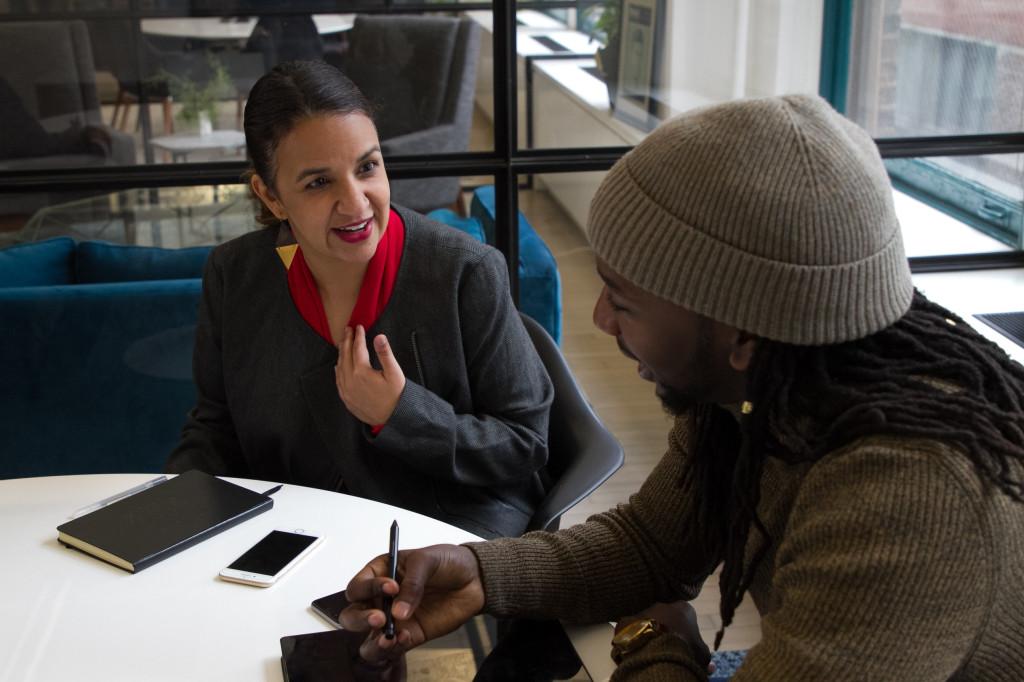 I've always felt the pressure to have a mentor. Everything I read said I needed one, and that having one was crucial to my development as a professional. While I wanted to form that relationship, I never encountered a person or a situation where it felt authentic to me. It's so easy to get caught up in what we are told we need. We "need" to have a mentor by a certain age, or "need" to have a mentor in a certain field. What society tells us is best for us can cloud our own ability to recognize and serve our needs.
If we feel like we need a mentor, but are not genuine in our path to finding one, the relationship will most likely feel forced. Finding someone to offer you trusted guidance is not as easy as asking individuals that you admire to spend their precious time talking to you. Asking if someone you haven't formed much of a relationship with will mentor you will most likely feel inauthentic to both parties.
Sheryl Sandberg has a great quote to describe mentorship in her book "Lean In." She says, "If someone has to ask the question, the answer is probably no. When someone finds the right mentor, it is obvious. The question becomes a statement. Chasing or forcing that connection rarely works."
You will benefit exponentially from this type of relationship if it starts organically. The best types of mentor relationships are the ones that you fall into. The kind that just happens because there is mutual trust and admiration. A mentor is a trusted adviser, and trust is not something that can be forced or manufactured. So let it happen naturally. If you're interested and inspired by those around you, you will almost certainly find someone who sees your potential and will want to help you grow.
For years, I navigated from job to job without a mentor. However, I was fortunate enough to find my current mentor at the company where I started almost a year ago. She just so happens to be my boss. Our relationship grew organically. We formed a friendly connection, and trust stemmed from there over time. Now, I feel comfortable asking her for both personal guidance and professional advice.
Authentic relationships help us be our best self. This goes for personal relationships and mentorships alike. So the next time you're frustrated because you don't have a mentor, just stop looking. Instead, network and work on strengthening existing relationships. You may come across a new person and really hit it off, or you could discover your mentor has been hiding in plain sight all along.