Beyond Reality Television: Dr. April Carter Shares Her Story In Her Way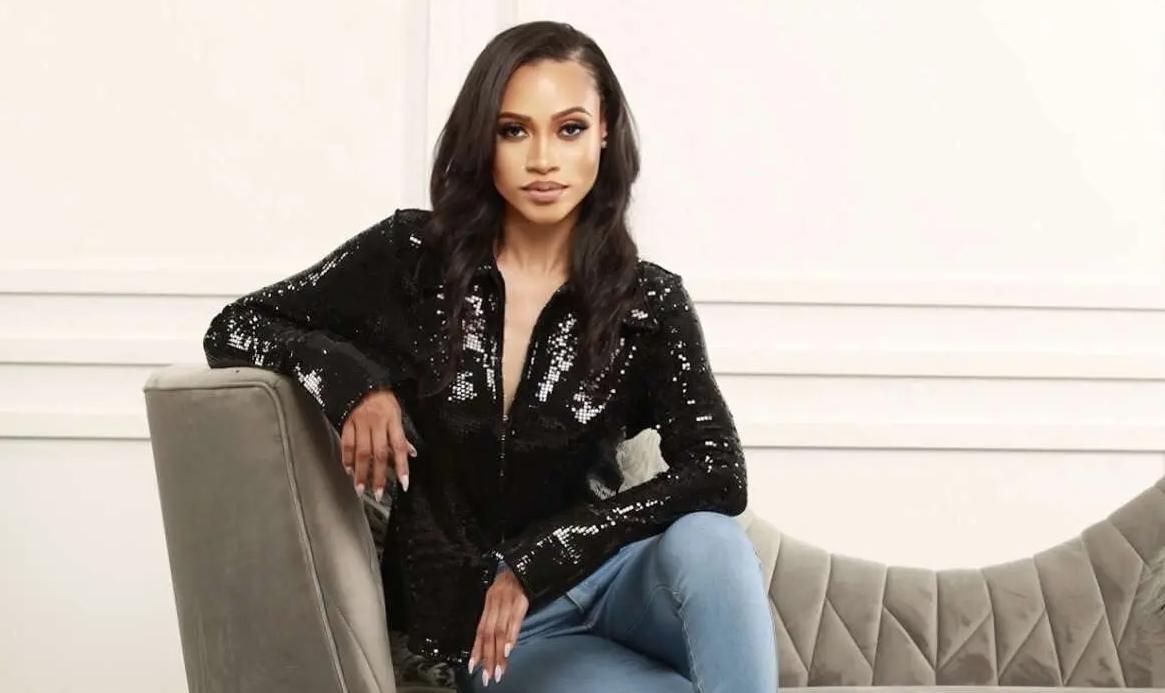 Dr. April Carter wears many hats. From becoming a distinguished doctor with a degree in both healthcare and law and owning multiple businesses, to appearing on "90-Day Fiancé: Love in Paradise," she has lived the Her Agenda motto, "No One Ever Slows Her Agenda" and strives to motivate young women to achieve their goals.
She obtained a Juris Master in Health Law from Emory University and a Master's in Healthcare Administration from Walden University and finished her residency at the University of Tennessee Health Science Center. Dr. Carter has served as a fellow for the American College of Physicians (FACP), one of the biggest communities for internists in the nation, and now works full-time as an internal medicine physician treating adult diseases at one of the country's largest healthcare staffing firms, CompHealth.
Article continues below advertisement
With her already packed schedule, she still manages to be the franchise owner of HOTWORX, a exercise instruction program that ingeniously combines infrared heat from sauna technology with various fitness exercises, such as thirty-minute isometric workout or a fifteen-minute high-intensity interval training session, for improved fitness results.
Outside of work, her role on reality TV explored the workings and socioeconomic and cultural differences of her long-distance relationship with her boyfriend Valentin from Santo Domingo, who does not speak English.
In an intimate conversation with Her Agenda Insiders, Dr. Carter opened up on her unique journey and advice for audiences.
On her path to medicine and law degree:
"I have always been passionate about healthcare since [I was] a young child. Once I completed medical school, I took a gap year, which is when I learned about a new program at Emory University in Atlanta that allowed me to get my Juris Master's degree within one year. I initially planned to become an administrator in a hospital but ultimately decided to focus on my medical practice and opening new businesses."
Article continues below advertisement
On finding her purpose in entrepreneurship:
"I discovered HOTWORX when I developed lower back pain from working long hours at the hospital. My massage therapist recommended it for pain relief, and to my surprise, it worked. I immediately became interested in introducing the brand to my hometown community and then expanded into Houston. Opening my first storefront would be difficult, so working with a franchise such as HOTWORX made it possible."
Article continues below advertisement
On diving into reality TV:
"I wanted people to see a different dating journey than what they've seen before in the franchise. And to say without saying…I own multiple businesses throughout the south and in other countries, so being on a platform such as this will do wonders for a business owner. I enjoyed working with the entire production team. We really had a lot of fun. Reality TV is nothing what I thought it was, and after going through the experience, I know that people really have no idea how this is produced. I wish I could go back and change what I was allowed to be influenced by. I blindly trusted the process when in actuality, I should have looked out for my own interests."
On her current endeavors:
"I'm still practicing medicine full-time–it keeps me extremely busy. On the personal front, I've been doing some lightweight dating, nothing too serious, but I remain open. Professionally, I'm currently working on my third HOTWORX studio in Houston Texas, which I am extremely excited about."
On advice for audiences:
"Always be kind and show cast members grace. You don't understand what circumstances they were put in–the audience can only see about 1% of someone's life story. No one signs up to be humiliated, embarrassed or portrayed in the light that they are portrayed on TV. We are learning and understanding just as much as everybody else watching. We are finding out with you. And always remain positive and reach for the sky because goals are meant to be accomplished."