5 Christmas Dinner Hacks from TikTok For Holiday Planning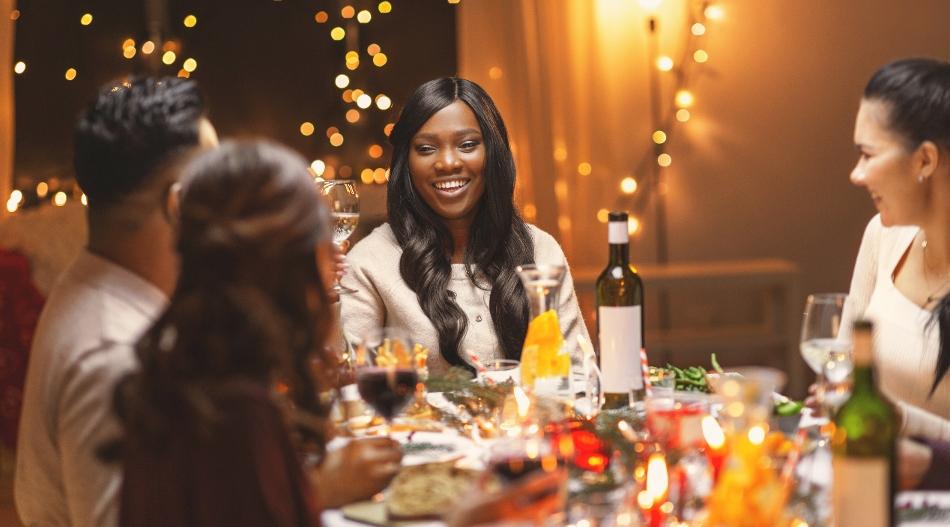 Cooking for any holiday can be stressful, especially if you're the one in charge of planning the meals and having family and friends over.
If you're someone who has trouble planning dinners or hosting parties, you're not alone. This Christmas, save time and energy with these five Christmas dinner hacks from a few savvy food and entertainment TikTok influencers that you can use to make sure that your holidays are more enjoyable and less of an effort.
@problemsolved — 3 Hacks to Keep Food Hot For Parties
To keep food hot for holiday potlucks and dinner parties, make a list of what meals can be kept in the oven or in a crockpot. Avoid leaving your stovetop dishes on the heat for too long or the bottoms of your pots and pans can become scorched.
This TikToker also recommends using small to large crockpots to keep dishes warm. If you don't have one, try asking a friend or family member to use an extra one they might have.
@lorafied — Holiday Kitchen Hacks
Lora suggests putting your potatoes in the dishwasher on the rinse cycle for a time-saving cooking hack to avoid manually washing them yourself. For baking hacks, placing a paper plate over your beaters on your hand mixer prevents splatters from occurring, and freezing your butter to shred it instead of cutting it can save much-needed time and allow you to make desserts faster and easier.
Article continues below advertisement
@rubyholley_ — The Great Roast Dinner Timing Chart
Have you ever wondered why you aren't able to get your Christmas meals ready by the time guests arrive? TikToker Ruby explains how the "The Great Roast Dinner Timing Chart" is an easy tool you can use to cook your meals before a certain time.
To access it, google "roast dinner timing chart" and click the first link for a chart that lets you select your main course, sides, and serving time for customized instructions on what time you should be cooking your meals and how to make them.
The chart doesn't include every side you could make, but it has enough of a selection that you'll be able to pick popular extras usually served with a roast, like peas or pigs in a blanket.
@brunchwithbabs — The 5 "T's to Wintertaining
For those who don't have much experience hosting parties, Babs, lovingly known as "everyone's grandmother" on TikTok, gives you the 5 "T's of Wintertaining" to make your guests feel cozy at your home. She also offers a recipe for homemade potpourri that includes cranberries, orange slices, cinnamon sticks, fresh pine, whole cloves and nutmegs to make your home smell like Christmas.
@cameroninee — Setting Up A Fancy Dinner Table
Not everyone has the desire to make a fancy dinner setup, but if you do, watch this TikTok account for an easy hack to remember what tableware goes where. For utensils, forks go on the left (because each word has four letters), and spoons and knives go to the right, while glasses are usually found in the upper right corner of the plate.