Elevate Social Founders Seek To Help Black Professionals Find Community And Make Fun, Quality Connections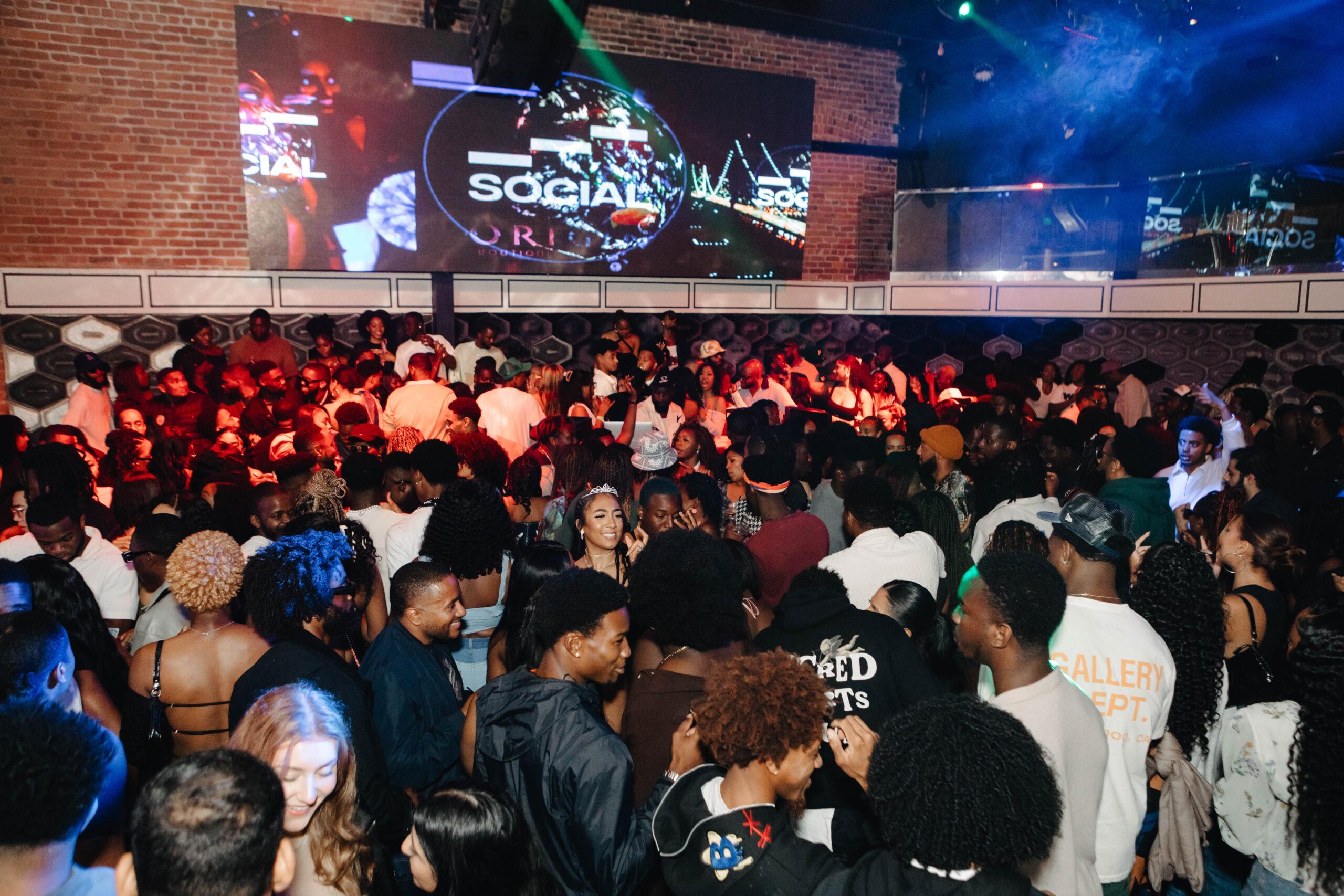 Elevate Social, a movement that encourages creativity, collaboration, and empowerment, also cultivates community among Black professionals and creatives in their 20s. Founders Edem Asamoa and Ayinde Castro have seen results in their efforts, connecting Black professionals and landing a sponsorship with AfroTech.
Curated for nationwide reach, Elevate Social hosts events in New York City, San Francisco, Washington, D.C. and Chicago, providing an environment for attendees to connect with each other and turn those connections to long-lasting bonds via their parties.
Along with Instagram posts, Elevate Social event details are usually shared through word of mouth, and there's an equal chance of seeing an old high school friend or meeting a new best friend.
A 'Going Away' Party Gone Viral
Asamoa and Castro lived in the Bay Area in the summer of 2021. They found it difficult to make friends outside of the professional communities they were a part of in college. The lack of community led to Castro's decision to move back to New York. Before he left, Castro threw a going away party that Asamoa helped him plan. They expected 100 people and more than 400 people showed up. A video from their party even went viral. "Right after that video, people started following us and saying, 'Hey, where can I find this community,'" Castro said.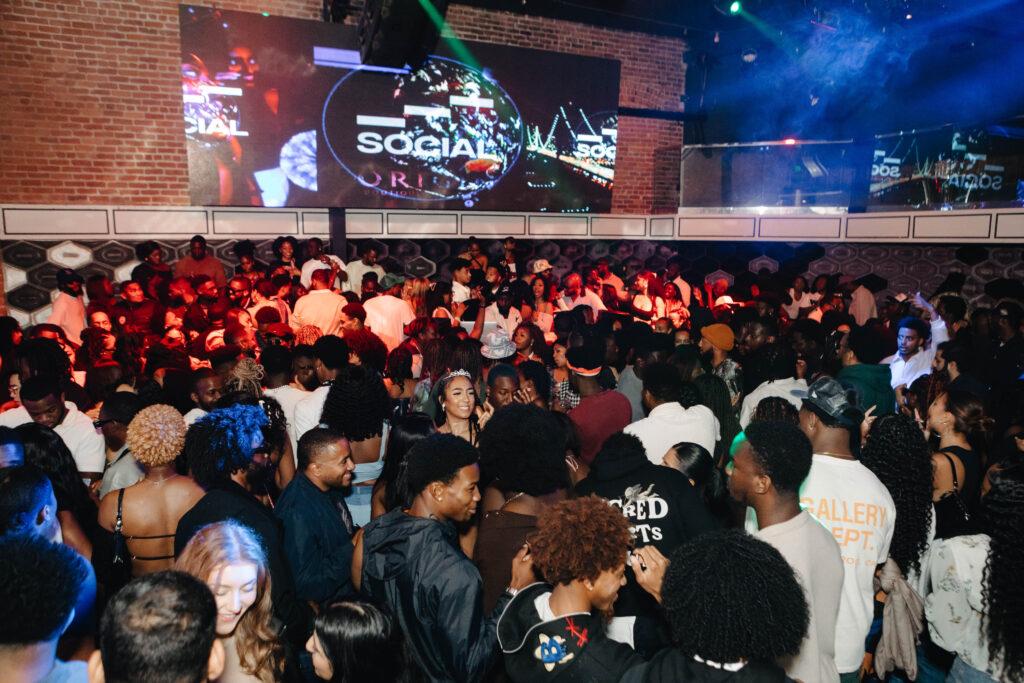 Article continues below advertisement
Growing The Team
Jelani Hutchins-Belgrave, Elevate Social's MC and host, was also in search of community after he moved to San Francisco from New York. After seeing the founders begin to throw their parties, Hutchins-Belgrave reached out to the two to connect. Although he didn't know many people in the area at that point, he wanted to help Asamoa and Castro continue the momentum.
"I got to participate in the building of Elevate from doing everything like literally manning the door to taking pictures. I've probably done everything in the books except DJ," Hutchins-Belgrave said.
Giana Darville, Elevate Social's creative director, caught wind of their events and found that the movement's mission aligned with her purpose of "connecting young, ambitious, Black people with the community and resources that they need to succeed and achieve their dreams," she said.
Darville found herself in a position to create a new life in a new city when she interned at Apple in 2019, and she was a member of the Thurgood Marshall College Fund Apple HBCU Scholars Program. When she looked into Asamoa and Castro, she found that they had about 20 mutual friends that were all from the Bay Area.
Article continues below advertisement
"Immediately, it felt like something that I could add value to," she said. "And I think what I appreciate so much about the guys is that they value my touch, they valued my ability to bring my crowd and my people and the fact that my people were engaged."
Holding Spaces With Women As The Focus
According to Asamoa, the priorities of a party change based on whether men or women are the focus.
"When you carry the space with the women as the focus, I think, one, it ends up being a safer space for women and you end up just automatically pulling the crowd that we want. On the other hand, if you're focused on bringing in men first, I think that's when you get into the focus on selling sections and bottles and things like that," he says.
Eighty percent of Elevate Social's hosts are women, according to the founders, adding that they intentionally hire women DJs like DJ Kendollaz, and DJ Red Corvette. "It's making the spaces inclusive and two, being, actively recruiting and making sure that we have a lineup that's reflective of what we want to put out," says Castro.
Article continues below advertisement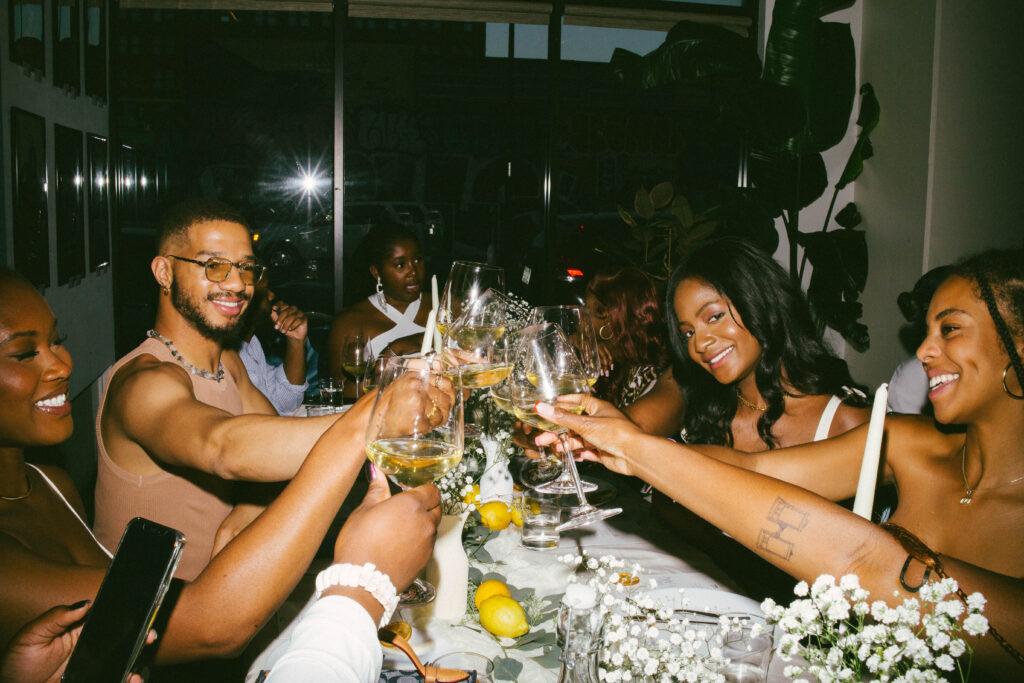 Landing A Sponsorship With AfroTech
The growth of their community caught the eye of the organizers of AfroTech's, a conference launched by Blavity, Inc. The Elevate Social founders applied to AfroTech for a sponsorship spot and landed one at this year's conference, held from Nov. 1 through Nov. 5. This partnership allows them to advertise their party for that weekend.
"I think one of the most exciting things about the partnership with AfroTech is that we're both focused on the same goal, amplifying Black voices," Hutchins-Belgrave said.
Article continues below advertisement
The Elevate Social team takes pride in the trust the community their building has in them. They regularly check in with crowds at their events. This opens up space for attendees to give feedback on ways to quality control the space, such as adjusting the room temperature or changing up the music played. They've also been offered residencies from the venues where they've hosted parties. The founders live in their present success and hope this lays a foundation for Elevate Social for years to come.
"I just want it to be a community where Black people, more often, Black professionals, Black creatives, visionaries, are able to come together and pool their finances, work together, live together, live in neighborhoods, that's the ultimate goal," says Asamoa.
For more on Elevate Social's events, follow them on Instagram @elevatesocial.