Elise Stefanik Is The Youngest Congresswoman Ever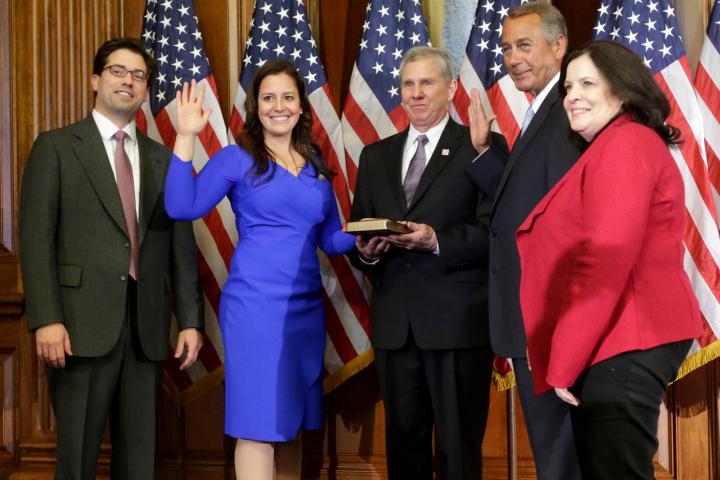 (AP Photo/Pablo Martinez Monsivais )
Elise Stefanik has a lot to be proud of.
The upstate New York native was raised by hardworking parents and was among the first generation in her immediate family to go to college. Shortly after graduating from Harvard University at 22 years old and earning the Women's Leadership Award in 2006, Stefanik was called down to Washington to aid the White House Chief of Staff's office during George W. Bush's second term. Building on that experience, she held multiple policy positions around Washington, most notably as Paul Ryan's Vice Presidential debate manager during the 2012 presidential campaign. It was the very outcome of that campaign and the frustration many were feeling about American politics that inspired Stefanik to add one more accomplishment to her list – Congresswoman.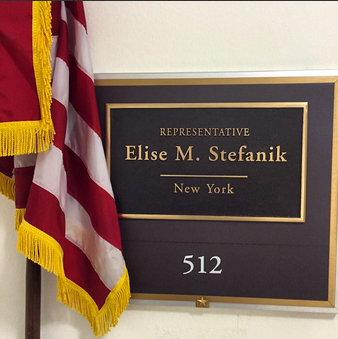 Article continues below advertisement
And at the age of 30, she has done just that by running and winning the House of Representatives congressional seat for New York's 21st district. This not only makes her the youngest member of the newly elected politicians to join Washington – it makes her the youngest Congresswoman ever. In doing so, Stefanik crushed a four-decade old record previously held by former New York representative Elizabeth Holtzman, who was only 31 when she joined Congress in 1973.
"Luck favors the brave…. Many people would say, 'She got lucky.' But I believe that it was [my] early courage to enter the race that was the key factor in winning."
Stefanik may not be old, but she has plenty of intelligence, experience, and optimism to bring about a new wave of much needed energy to Congress. When she was campaigning, she worked incredibly hard to really understand what her future constituents really needed from their elected official. She traveled over 100,000 miles through her district, speaking with her fellow citizens and learning more about their lives and their struggles. It was this hard work and genuine dedication that helped her win by a whopping 22 points on Election Day.
Article continues below advertisement
It is this same work ethic instilled in her by her parents that she believes will help her tackle some of the most difficult issues on the Hill, especially as she prepares to join the Armed Services Committee. In the social media department, her youth helps her. She has over 6,000 followers on and in an effort to be more modern and transparent, she has also promised to post every single vote she makes while in Congress on Facebook. Stefanik truly embodies the spirit and definition of the modern millennial woman, and doesn't get discouraged from critics who nag her for not being married or having kids at 30. What she is focused on is fighting hard for her constituents and Americans across the country just like her, and just like every newly elected official, she is ready to roll up her sleeves and get to work.