Email Marketing 101 For Small Businesses
By
SCORE
Aug. 25 2021, Published 5:00 a.m. ET
While social media marketing strategies are increasing in popularity globally, email marketing remains one of the best ways to build leads for your small business.
Every $1 the average business invests in email marketing makes a return-on-investment (ROI) of approximately $49. This makes email marketing a lucrative investment that can connect your small business to your customers. Email marketing also carries other advantages. It's affordable for businesses with limited digital marketing budgets, it doesn't require special equipment, and anyone can learn how to succeed with digital marketing.
However, mastering small business email marketing can be tricky. This article will share five marketing tips to help you earn more leads through email marketing.
Always test your emails first
This first tip is the easiest to implement: always test your emails before you send them. Quality testing ensures that every marketing email you send is professional and high-quality. Testing your email before you send it also increases your email open rate, as you can ensure your email doesn't get sent to spam.
To test your emails, ask one to three colleagues to sign up for a test email list. Then, send them the email and ask for feedback. For best results, choose participants with different devices and email apps.
When you collect feedback, always ask your test subscribers to verify that:
Your formatting looks professional
Your content is easy to read
Your email heading fits within the subject line and preview bar
Your email is readable on mobile
Article continues below advertisement
Grow and clean your email list regularly
Maintaining your email list is vital in nurturing your relationship with leads. There are two key things you need to do to maintain your email list: grow and clean it. 'Growing' your email list refers to incentivizing new subscribers to join with lead magnets. Lead magnets are incentives that entice someone to join your email list. Some examples of popular lead magnets include:
Free eBooks
Blog post summaries
Case studies
Coupons
Cheatsheets
Webinars
Worksheets
Free courses
'Cleaning' your email list means removing inactive subscribers and flagging spam accounts. To identify inactive subscribers or spam accounts, you will need to track your email campaigns using email marketing software like Constant Contact, SendinBlue, or Drip.
Article continues below advertisement
Optimize your emails and make them mobile-friendly
Optimizing your emails through client segmentation is a great way to increase your lead conversion rate. You can segment your audience into sectors (for example, location, new subscribers, loyal customers, etc.). Then, you can focus on each segment with a targeted email marketing campaign that addresses their needs.
Optimization also extends to devices. To ensure that all your email subscribers can read your emails, choose a mobile-friendly template. Here's an example of a mobile-friendly email from Slack.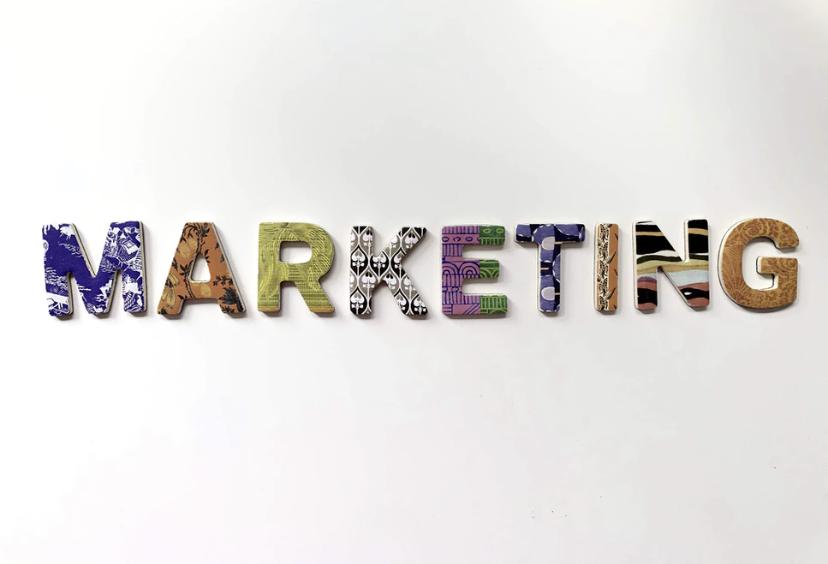 Article continues below advertisement
 Include several CTA options
The best way to turn email marketing leads into customers is through calls-to-action (CTAs). CTAs are written, or visual directives that take leads further into your sales funnel. There are four steps to the sales funnel: awareness, interest, desire, and action.
Awareness = leads become aware of your products or services
Interest = leads become interested in your offerings
Desire = leads build desire for your offerings
Action = leads make a purchase and become customers
It's also important that you've invested time in nurturing your audience before including sales-focused CTAs in your emails. This can help further your connection and lead to successful conversions down the line.
"Email and social media are great ways to build that connection with your audience and customers. Transactional emails and coupon-codes are one thing, but you'll miss out if you don't create nurturing campaigns," marketing expert Jessica Campos recently told vcita's Anastasia Arden Maccabee in an interview for the SMB management tool's blog.
Several CTAs also gives you various ways to engage with customers. For example, you could include CTAs to blog posts for leads in the 'awareness' and 'interest' stages, CTAs to webinars or reviews for leads in the 'desire' stage, and CTAs to product pages for leads in the 'action' phase.
Article continues below advertisement
This tip also applies to the CTAs you use to attract new email subscribers. Ideally, you'll want to provide an email signup link in your website footer, front page, and pop-ups. A pop-up is a window that appears when a customer visits your website.
Create a brand identity
Finally, you'll need to create a brand identity for your email marketing strategy. A brand identity is a recognizable visual personality that portrays key elements of your business. These elements include your values, offerings, and target customers.
To build a brand identity, you will need to follow these steps:
Determine your target audience
Create a logo
Choose a brand color scheme
Select brand fonts and a copywriting style
Select matching email design templates
Create a branding guide integrating these elements
For best results, always plan your brand identity around your target audience. To do this effectively, follow our steps to create a brand persona.
Article continues below advertisement
Then, use that persona to incorporate the needs of your customers into your branding. For example, if your buyer persona identities your customers as analytical, incorporate statistics and facts into your branding.
Top Marketing Tips For Email Marketing Strategies
Building a professional and engaging campaign is crucial to succeeding with small business email marketing.
To keep your emails, professional, always test them in advance, use mobile-friendly themes and employ optimization techniques like segmentation. In addition, you can ensure your emails engage your target audience by including several CTAs and designing an easily recognizable brand identity.
This post was written by Mark Quadros and originated on SCORE.