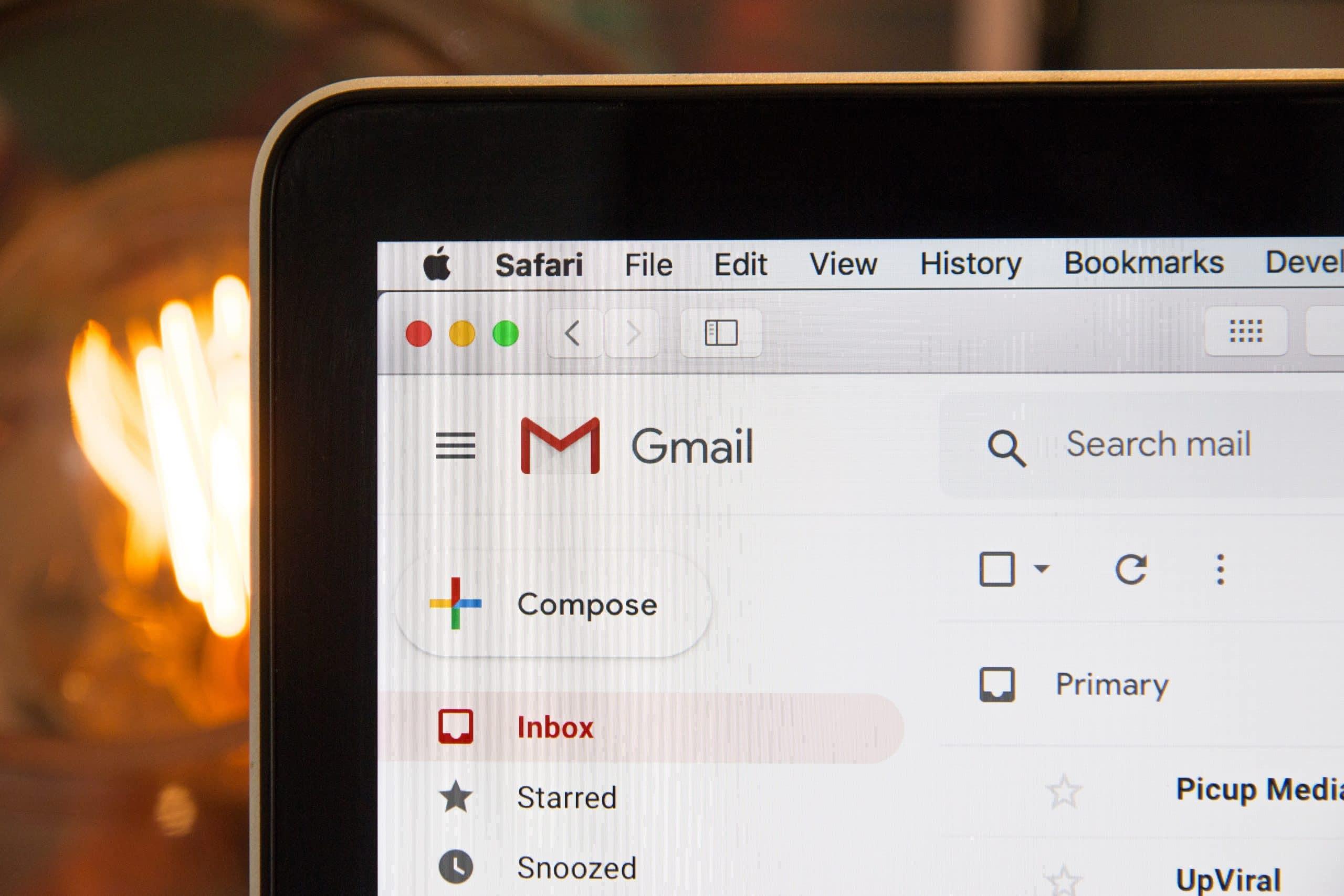 Top Email Trends You Need To Know For 2021
By
SCORE
Dec. 30 2020, Published 3:20 a.m. ET
Email marketing is still the most effective way small businesses can reach new prospects and existing customers. It delivers $42 for every dollar you invest. Will this continue? What can we get from email in 2021? To find out I talked to Kelly Forst, marketing specialist, at AWeber.
Before we get to 2021, what about this year's holiday season? Any advice for emails that can break through the normal holiday cacophony? Or, do you think it will be a quieter season than normal?
Kelly Forst: We've seen online shopping continue to grow in popularity with each passing year. With the coronavirus likely driving many more shoppers online in 2020, holiday promotional emails are going to be even more important to getting your deals and offers noticed.
When it comes to creating promotional emails that get opened, clicked, and drive sales, there are some things e-commerce retailers can do to get noticed.
First, keep your emails short. Especially around Black Friday and Cyber Monday, people are looking for gift ideas and the best discounts possible. Get straight to the point, make your emails short and punchy, and make sure they're visual—like including GIFs to add movement—to show off your products and services.
Next, experiment with creative campaigns that keep your audience engaged and coming back for more. Chubbies, an online retailer best known for selling men's shorts and apparel, offered their email audience a new gift every hour of Cyber Monday, which kept consumers eagerly checking inboxes to see what the gift of the hour was.
Keep in mind that personal messages win the day. Make sure you know what drives your audience to purchase, segment your audience, and write your emails based on their unique interests.
What can small business owners can do in 2021 to increase the impact of their email marketing?
Forst: I'm so confident in this tactic that I think this will be my #1 tip to increase the impact of email marketing forever, not just in 2021. Highly personalized emails will win the game. I'm not just talking about including a subscribers' first name in a subject line or in the email greeting.
Article continues below advertisement
Highly personalized email means first gathering data about your audience. Do you know they checked out a certain product on your website? Tag them and then target them with exclusive discounts and offers for that product. Maybe you sell a solution that solves a problem for a specific segment of your audience. Make sure you're segmenting your audience and tailoring the content in your emails to match each audiences' pain points.
Small business owners should shift how they view email marketing as a selling tool to a relationship-building tool. Refine your marketing strategy and make sure you're using email marketing as a two-way communication channel. Ask questions and encourage people to respond to you with feedback. It will help you understand their needs better, which will ultimately help you personalize your email sends.
What is most misunderstood about email marketing?
Article continues below advertisement
Forst: Many small businesses and content creators often think of social media first when it comes to selling online. And while social media is a great place to build a following, it's not the most reliable channel to communicate with your audience. Plus, you don't own your list on social media. If your preferred channel were to have an outage or even shut down the same day you had a launch planned, you wouldn't be able to communicate with your followers. With email, you own your list and won't experience that issue.
I'm not saying use one over the other. You should be using both. Anyone who promises you only need one way of marketing to your audience is poorly misinformed.
Are there any new email marketing trends for 2021?
As this technology continues to grow, we'll see more emails with elements like interactive carousels, interactive quizzes and polls, live-updating countdowns, stock tickers, submittable forms, and so much more. Interactivity will continue to evolve but email itself is moving toward acting like a web page rather than a static medium.
Article continues below advertisement
Do certain demographic groups respond better to email marketing than others?
Forst: Ultimately, the response you get from your emails—opens, clicks, responds, unsubscribes, sales, and engagement—is less about demographics; it's more about knowing who your audience is and whether you're messaging them appropriately. This is why testing is such an important part of email marketing.
All email audiences are different. Some groups may prefer to receive daily emails while others would rather get them monthly. Maybe other groups would rather get discounts and exclusive offers while others just want to know about the latest products. No matter who your audience is, make sure you test different things in your email all the time.
Article continues below advertisement
No one knows how long the coronavirus pandemic will last. Do we have to be more sensitive when we create our emails?
Forst: How you communicate with your audience comes back to knowing who they are, what they need from you, and how you can help them. While no one can predict what will happen with the Coronavirus pandemic and how long it will last, keeping a finger on the pulse of your audience and checking in with them to see how they're doing will not only help you know how to communicate with them but will humanize your brand and make you memorable in the eyes of your audience.
No matter what happens going forward, the most important thing is communicating with compassion and consideration.
With more people traveling less and working from home, does that impact the effectiveness of email marketing?
Forst: People are reliant on digital communication now more than ever. While it means people are paying more attention to digital messages, it does mean marketers are competing for attention.
The first step to better communicating using email marketing is to simply understand more. Ask questions. Encourage feedback. And then create content that addresses their feedback.
The statistics indicate startups are on the rise. How can a startup incorporate email marketing from the beginning? How do you build a list if you're a new business?
Article continues below advertisement
Forst: Growing a list of quality subscribers who are eager to receive your emails doesn't have to be complicated. Depending on whether the startup has a website, I would advise them to either create a sign-up form for their website or create a landing page to establish an online presence and begin capturing email addresses.
Then, entice visitors to sign up for your list by offering a lead magnet. A lead magnet is a freebie or incentive that encourages a visitor to submit their email address in exchange for something that's valuable to them.
Next, make sure you promote this lead magnet and your opt-in on other channels: social media, through existing relationships with friends, family, and colleagues, snail mail, on blog posts, as incentives after purchases, on social advertising, industry blogs, and through partner marketing initiatives.
But, whatever you do, never buy an email list. Growing your email list organically will help make sure you're in compliance with GDPR and other regulations that prohibit sending bulk unsolicited emails. Plus, gathering a list of email addresses from people who are genuinely interested in what you have to offer means you'll likely see better engagement and more sales.
This was written by Rieva Lesonsky and originated on SCORE.