Emma Watson's United Nation Speech Encourages Both Men and Women to Fight For Gender Equality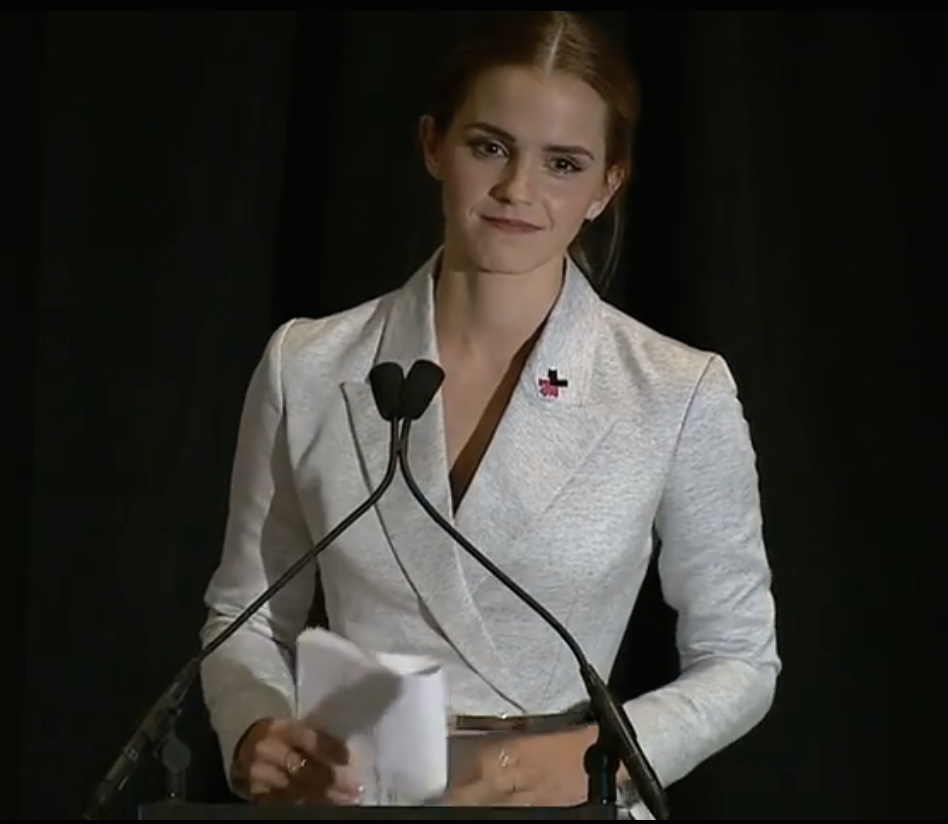 "For the record, feminism, by definition, is the belief that men and women should have equal rights and opportunities. It is the theory of the political, economic and social equality of the sexes." -Emma Watson
Emma Watson is known for her incredible acting skills in films like Harry Potter and The Perks of Being a Wallflower, but now we have another reason to love her. After graduating from Brown, Emma Watson is now serving as a Goodwill Ambassador for the United Nations, and is wasting no time in trying to make a difference.
Last weekend, the 24 year-old self-declared feminist delivered a fantastic speech about, as heforshe.org so beautifully puts it, "a…movement for gender equality that brings together one half of humanity in support of the other of humanity…" In other words, the #HeForShe campaign draws awareness to the fact that gender inequality is an issue that affects everyone, not just women.
A common misconception of feminism is that "man-hating" is part of it. Emma Watson specifically addresses this. Feminism is not about tearing down the other gender. On the contrary, it is about respect. It is about lifting up a group of people that don't get paid fairly; it is about giving a group of people the right to do what they want with their body. Feminism is also about giving a group of people the opportunity to help decide what happens politically because those decisions affect that specific group of people's lives too.
Article continues below advertisement
Did you know that it will take 75 years at the current rate before a woman will be expected to be paid as much as a man for doing the same job? 75 years is a long time to wait! In addition to that, it isn't until 2086 can we expect a secondary education to be provided for all girls in rural Africa. To make a change, Emma Watson stresses that we don't just talk about these issues. We take action. At the moment, this movement is being supported by 160,000 men across the world.
Toward the end of the speech, Emma says this, "You might think, 'Who is this Harry Potter girl? What is she doing at the U.N.?' And it's really a good question—I've been asking myself the same thing. All I know is that I care about this problem and I want to make it better." If you care about this problem too, you can visit .
You can also watch the video here: