Essential Tips For Successful Planning From a Millennial Entrepreneur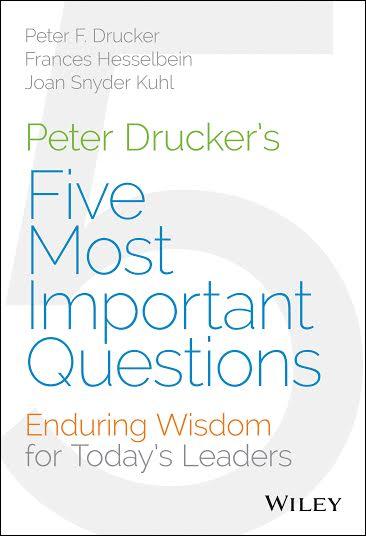 EXCERPT FROM JOAN SNYDER KUHL Introduction
Today's youngest generation—known as the Millennials or Generation Y, born between 1980 and 2000—are not only the largest generation yet but also the most educated and most diverse. They have developed a global sensibility, which is why I often refer to Millennials as the first global generation. The young leaders we meet are driven, generous, and globally minded self-starters. They see the world differently, with a relentlessly positive attitude. At the same time, they are facing record unemployment and underemployment, and they feel very misunderstood in the workplace and media.
What we have learned is that Millennials are craving guidance, simple tools, and mentors to help them focus, achieve their potential, and pursue their dreams of making a difference in the world. Which brings us to this book. Is Drucker's management philosophy still relevant to today's young talent and tenured leadership? Yes! Can it make a difference? We've seen it happen.
Drucker says that "self-assessment is the first action required of leadership," so it makes sense that the five questions tool is read by young talent who are on the path to one day leading organizations, and re-read by experienced leaders in diverse sectors. This basic framework has served leaders in every sector for decades and is the perfect companion for Millennials and management today.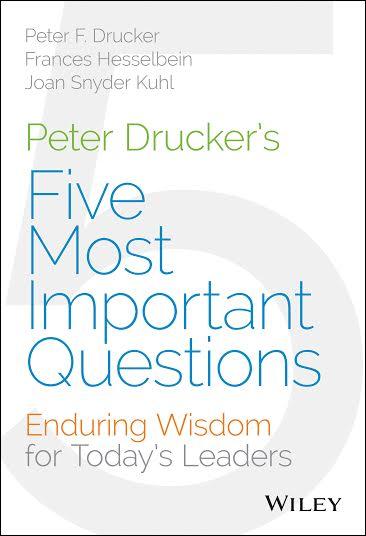 Article continues below advertisement
Why You Should Think Like a Scientist | WHAT IS OUR PLAN?
As a leader, the most important thing you can do is articulate a vision. Doing so
convenes people smarter, more experienced, and better than you in every way–with
gathering speed–to move your organization collectively toward that distant horizon. You
cannot translate a vision without a clear plan, for that is the tangible matter that people
can wrap their arms around once you have successfully inspired them to join forces with
you.The clearer your plan, the lesser the loss factor between the people you inspire and
those who decide to commit, and the lesser the loss factor between the people who
decide to commit and the actions they perform in moving toward your shared goal. Keep
that pipeline of vision translation leak-free–your most powerful sealant is your plan.
Significant data show that companies founded and driven by Millennials–and
specifically, Millennial females, who index highest–have the highest chance of success.
That isn't a coincidence. Millennials are willing to create tenacious plans as
architectures for where they're going but then iterate and experiment within the confines
of those plans to learn as they go. When you talk about a plan, you're talking about
something that is alive and that changes when necessary–not a dead document that is
just filed away. A plan becomes the shared basis for brain play, the sandbox in which
you can experiment with the most brilliant minds in your organization and ensure you're
visualizing the same end, as well as a thermometer that measures the heat of the sand.
Article continues below advertisement
When you interview Millennials, many of them say things such as, "I want to create
something that changes the world," "I want to affect the environment," or "I want to affect
the state of women in the world through education." There is no dearth of problems in
need of audacious solutions, many of which are set to a stubbornly ticking clock. We
Millennials have been birthed in that fire and it requires moving fast. But moving fast
doesn't mean moving without a direction. Quite the opposite–the faster you go, the
more small deltas from the straight line you intended to follow create larger diversions,
slowed impact, and cost accumulations. Having a plan and gathering the data that help
you assess whether you need to make small iterations inside of that plan keep you
In some cases big iterations are needed. In others, a plan might take you to a
point where you realize the hypothesis that it was built on no longer works moving
forward. That's a successful plan. Think like a scientist: If you arrive at a point where
our hypothesis is found to be wrong, good. You just saved time, and you've learned
something valuable. You have to have experimental structure, boundaries, and edges
that define success and failure, and those are what make up a plan. Luck comes to
those who are prepared, as the old adage goes, and that preparation is the only reliable
tool you have in your arsenal as a visionary leader to potentially stack the deck in your
favor. A plan measures the wins that you'll encounter and mitigates the losses by
Article continues below advertisement
creating milestones that signal, "Wrong way! Turn around!" before doing so becomes
too expensive. A well-crafted plan creates a common language around which people in
an organization can all move together in that direction