Everything You Need To Know To File For Unemployment If You're Laid Off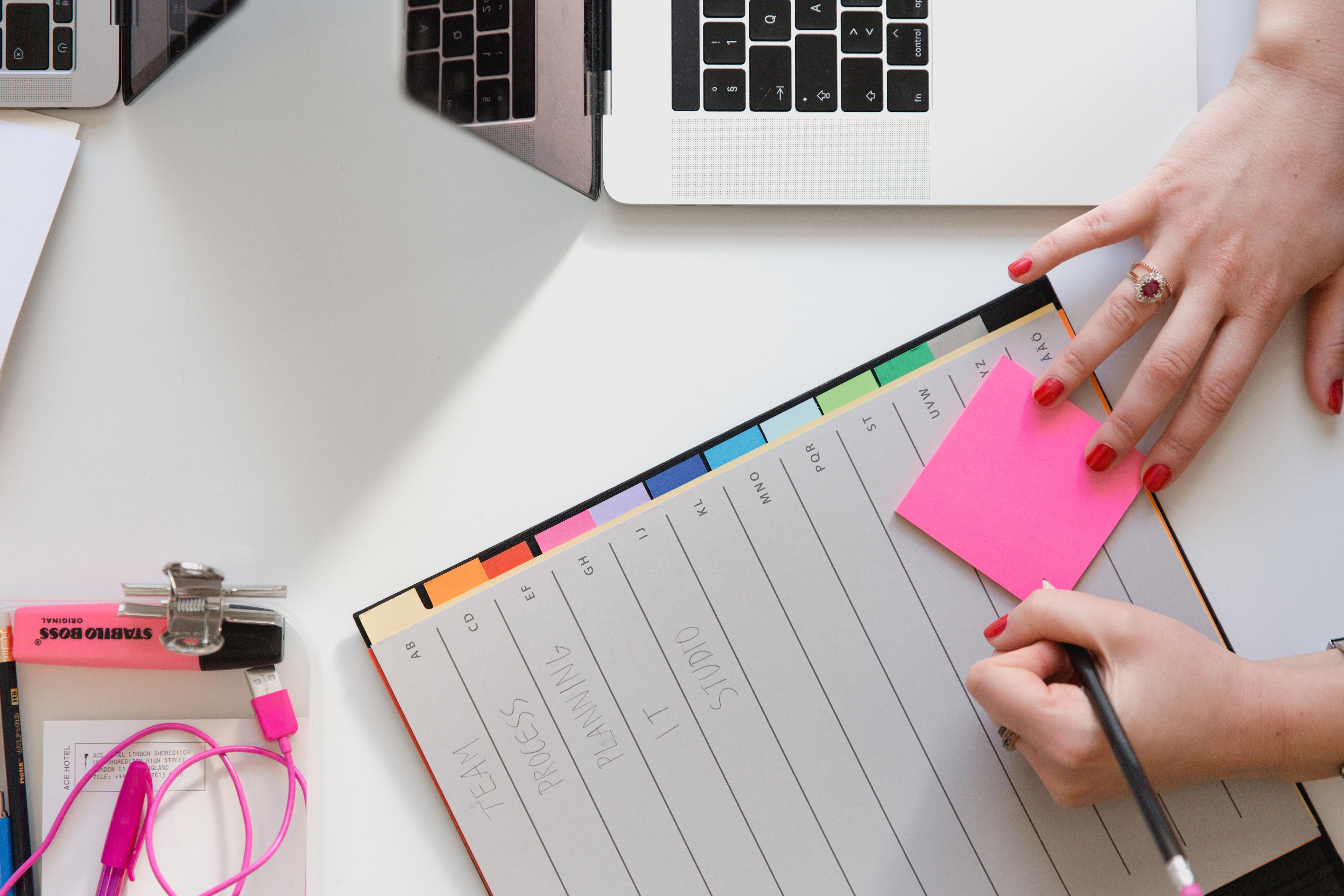 If you were part of a company-wide set of layoffs, your first instinct might be to head to the local bar to wallow with your co-workers, or log onto LinkedIn or Indeed to start scouring the web for job openings.
But before you focus on lining up your next gig, you might want to secure unemployment benefits first. As soon as you find out you've been let go, grab your laptop and a cup of coffee, and settle in to apply for unemployment benefits. The process shouldn't take more than 30 minutes, and it'll be time well-spent in the end.
We've consulted experts to answer any question you might have regarding applying for unemployment benefits.
How soon should I apply for unemployment benefits after being let go?
Immediately, because the process can take a while. Someone will have to approve your claim, and then contact your company to confirm you worked there.
But don't worry if you were overwhelmed and forgot to apply the day you were laid off. Your benefits will be paid out from your last day of employment, not the day you filed, according to Daniel Kalish, managing partner of HKM Employment Attorneys LLP based in Seattle. Kalish primarily represents employees during employment litigation. If you got laid off on Jan. 1 for example, but didn't apply until Jan. 15, you would still collect benefits from Jan. 1 onward, Kalish says.
Even if you have a job lined up with a start date in two weeks, you can and should still apply for unemployment. "Might as well get the extra $500 a week if you can just for those two weeks you're out," Kalish said. "You're definitely legally entitled to it."
What information will I need?
Each state has a different form, but typically you will need to provide the name and location of your employer, your personal information, dates of employment, hours worked and pay rate.
Be aware that the language in the letter you receive from unemployment after applying is standard for everyone, and includes a line that says "You may have been discharged due to misconduct connected with the work."
Article continues below advertisement
"People call us all of the time and say, 'I didn't commit any misconduct,'" said Matthew Schorr, an attorney at Schorr & Associates, an employment law firm in Cherry Hill, N.J. "Everyone gets the same exact thing whether they did or didn't. Don't think you did something wrong. That's just the boilerplate response unemployment sends out."
How do I know if I qualify?
In order to qualify, you typically must have been laid off after being employed for six months or so, depending on the state. "The idea there is that they don't want to give unemployment to someone who works for a day, gets fired and then gets unemployment for six months," Kalish said.
But those six months don't have to be at the same job. As long as you worked full time continuously for six months — even if you held two jobs at different employers — you can qualify for unemployment.
In addition, you will need to have been an employee (full time or part time) at the company, not a freelance worker. You can collect unemployment benefits if you were a part-time employee, you will just need to have worked a certain number of hours (which is calculated on a state-by-state basis) in the previous year, Kalish says.
Are unemployment benefits administered by the state or the federal government?
Article continues below advertisement
In a sense, both. Unemployment benefits are paid by the state, and you apply through your state. But the federal government often determines how much unemployment you can collect, Kalish says.
How much money will I get and how long will I get it for?
The number is calculated based on how much you earned at your job. The maximum amount someone can typically collect is roughly $500 per week, but this depends on the state according to Kalish.
In most states, you can collect unemployment benefits for up to 26 weeks, though a handful of states offer more or less. For example, Montana provides up to 28 weeks, while Florida only provides up to 12 weeks, according to the Center on Budget and Policy Priorities, a research institute.
Can I apply if I've been fired or if I quit my job?
If you've been fired, you will have to prove you were fired without having engaged in any gross misconduct, which Kalish says is defined as an intentional act against your employer's interest. If your company can prove this, you will not be able to collect unemployment.
If you quit your job, you typically cannot collect unemployment. But if you quit your job with something called good cause, you might be entitled to it.
Good cause is defined as quitting because of illness or disability, a spouse's military transfer, reduced pay or hours, workplace safety, illegal activity at the workplace and a handful of other reasons, according to The Unemployment Law Project, a Washington-based firm that provides free and low-cost legal representation to residents.
Article continues below advertisement
What if I have multiple sources of income?
Having more than one channel of income is common today. Perhaps you have a handful of freelance gigs in addition to your main job. Maybe you have an Etsy business on the side. Or perhaps you drive for Uber or work for Favor at night.
Regardless of your other sources of income, you are still legally entitled to collect unemployment if you were a full-time employee at a company, so long as your part-time work is less than 32 hours a week. If your part-time gigs total 32 hours or more, you will be considered full time and won't be able to collect unemployment, according to Adam L. Schorr, an attorney at Schorr & Associates.
So how much will you collect if you have less than 32 hours of part-time work? After inputting your earnings and hours worked when applying for unemployment, you will get a weekly benefit rate and a partial weekly benefit rate.
"If you work part-time, regardless of whether you work one hour or 31 hours, you will get your partial benefit rate," Adam said. The partial weekly benefit rate is higher than the weekly benefit rate, but part-time earnings are factored in.
"If your weekly benefit rate is $500, your partial benefit rate is $600 and you make $300 in a week, you would get $300 from unemployment," Adam said. "If you didn't work at all, you'd get $500 total. It's generally good to work part-time if you can because you will get more money total."
Will my company try to fight it?
Article continues below advertisement
It's unlikely. "Typically if you're legitimately laid off, a company won't contest it because there's no need," Kalish said. "They're probably going to lose, and that will cost them money."
However, some large companies will try to fight back against unemployment claims. "One thing everyone always asks me is, 'Why would any employer give a damn? Why do employers care? They don't pay unemployment. It's the state,'" Kalish said.
The reason some companies care is because their unemployment insurance tax rate, which every company pays, can go up. Kalish says, for example, a company might pay a tax rate that is 0.05 percent of their payroll. If too many people collect unemployment in a year, that rate could be raised to 1 percent.
If you were laid off from a small company, there's nothing to worry about. "It's often big companies who care," Kalish says. "If Coca-Cola or Microsoft gets hit with a greater percent, they will be significantly worse off than a small business that really has no incentive to oppose it."
If an unemployment claim is disputed by the company, Kalish says there will typically be a hearing regarding whether the employee engaged in misconduct, or whether the employee qualifies for unemployment.
Just remember: layoffs are common, and filing for unemployment benefits is nothing to be ashamed of. In fact, 19.9 million people were laid off or discharged in the U.S. in 2016, according to statistics from The U.S. Department of Labor.
If you're ready to apply for unemployment benefits, you can get started here.