Exercise Might Be Key To Your Freelancer Success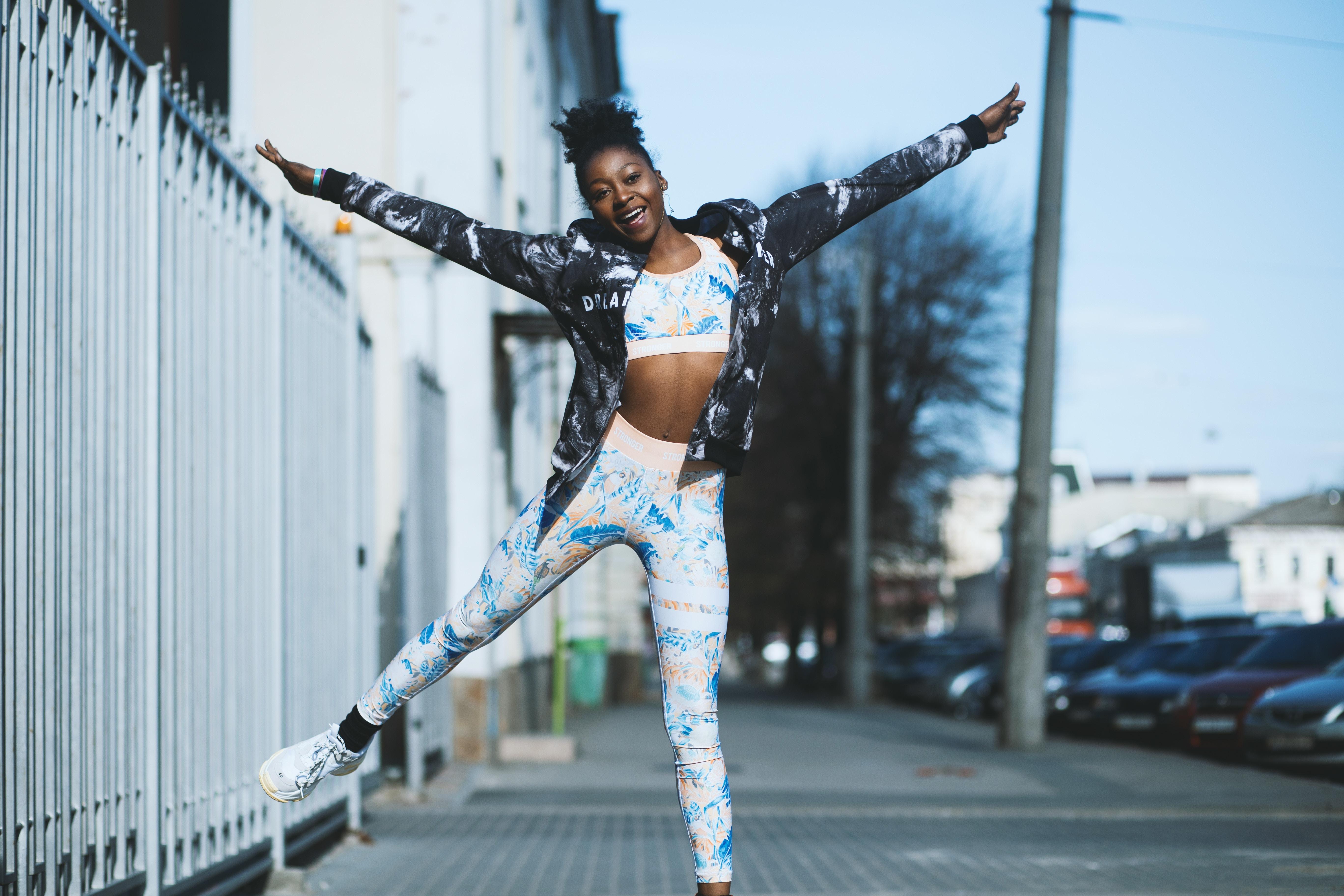 Going from a full-time career to becoming a full-time freelancer has taken its toll. But there was no better time to implement starting a fitness journey than now.
This is a super personal post for me. Ever since I injured my knee, it's been hard to get back on track with my overall health and fitness.
I've had spurts here and there, but it's been at least a couple of years since I've put in any real effort into getting back in shape and living a more healthy, balanced lifestyle.
Transitioning from full-time career woman to exploring and eventually establishing a full-time freelance life has taken it's toll on me physically, emotionally and mentally.
But I'm very motivated to get back to a healthier lifestyle of training hard, eating clean and living well.
My first step was joining the gym. I was very reluctant to do this for a very, very long time. I made so many excuses; I don't want the extra expense, it's too far, I have to take public transit to get there, blah, blah, blah.
They were really all pointless. Once I got over myself and made the commitment to myself and my health, all excuses were kicked to the curb. I must admit—sometimes I do get a little intimidated when I want to hit the weight room where all the hyper-masculine guys are.
But I just focus on my music and what I want to get out of training and I get to it! Besides—the motto on the wall is, "No Judgement!"
Speaking of music, whenever I work out, I need it! Loud, fun, upbeat music. I love blasting Ariana Grande or Nicki Minaj. But I found that the gym radio station music was muffling the sound coming from my cheap earphones.
The solution? I made the decision to invest in some really awesome earphones. The kind made for training, the kind that athletes wear, ones that wouldn't fall out my ears whenever I'd be on the treadmill and ones that only let me hear my music.
I settled on these and I've been rocking it ever since. Music takes my mind off that extra lap, the 20 minutes to go, the feeling of the burn and the sweat running down my face. I love music and it helps me through the grind.
Article continues below advertisement
In fact, it makes me a little excited to get on my run when I can look forward to Iggy Azalea shout out, "Now get this work!"
I cut out sugary sweets but I'm not going to lie—cutting out wine will be suppppper tough. Maybe I'll start with just cutting down to 1 or 2 glasses per week?
But I also wanted to try something a little different. I started browsing on a nutrition website to research some recommendations. I ended up getting the Women's Fat Burning Stack.
When I got my order, I was super excited. It made me more motivated and it reinforced the fact that I've made this commitment to myself to be my healthiest ever.
I'm excited to see where I'm at in two months, six months, a year from now. I know it will take a lot of hard work, training, and discipline.
But there was no better time for me to get started than now! You'll be hearing from me again on this soon.