A One-Stop Solution To Help Business Owners Reconnect, Recover, And Move Forward
By
Rhonesha Byng
Oct. 8 2020, Published 4:00 a.m. ET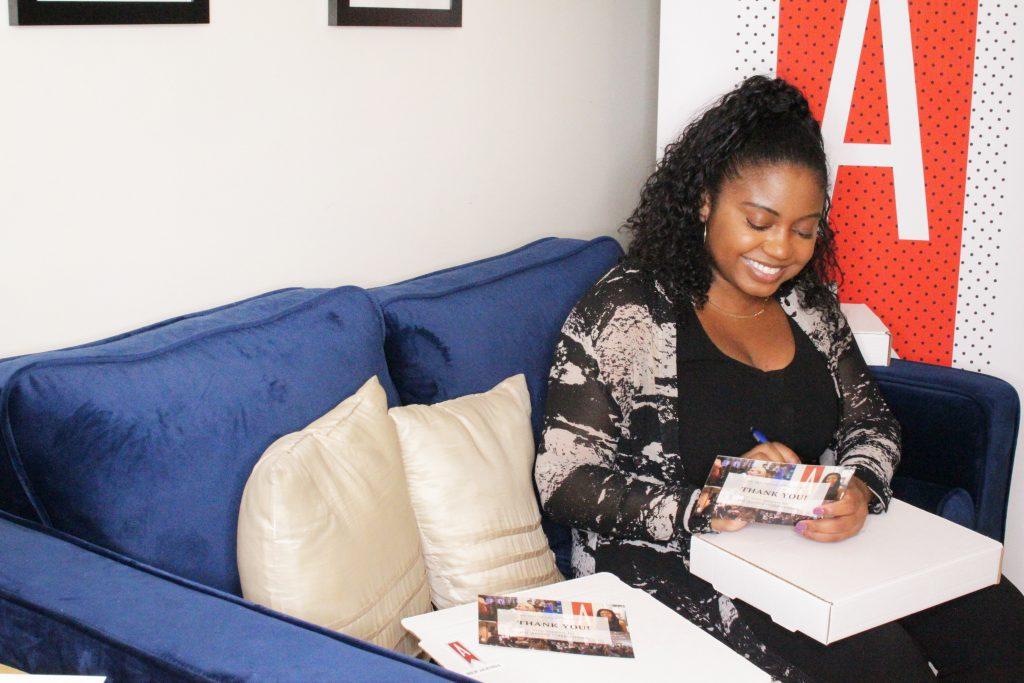 None of us could have imagined 2020 like this.
I remember when I first learned of COVID-19 in March. I left my office on a Friday evening thinking I would be out for a few weeks. Seven months later, I am still not back in the office, but as my city is slowly opening up, it's time to reconnect with customers in new ways.
Like many other business owners, the pandemic impacted my company's revenue. All deals came to a halt. I have multiple revenue streams for my media company, but one of our biggest ones wholly dried up. I took a moment to restrategize and reassess. I applied for grants and continued to serve the needs of our audience.
One of the grants came through, and with that grant money, I launched a crowdfunding campaign. The campaign includes rewards for donors like quote art, Her Agenda stickers, and more. As the campaign is coming to an end, I had to assess my options for shipping and creative ways to say thank you. For these needs, I turned to the experts at FedEx Office®.
Article continues below advertisement
I knew that going to FedEx Office would mean I could handle printing and shipping all in one place. The first thing I did was go online to see what printing options were available. It was easy because their online tool walks you through every step, and provides customizable print templates. The FedEx Office design to print digital market place allows you to design, customize, print, and ship or pick up virtually anything. Some of the items they specialize in include custom prints, customizable banners, posters, flyers, yard signs, floor decals, water-resistant paper, and postcards.
Next, I highly recommend calling ahead and arranging an in-store consultation on your prints. 69% of the U.S. population lives within 10 miles of a FedEx Office location, so it's more than likely you can find one close.
Article continues below advertisement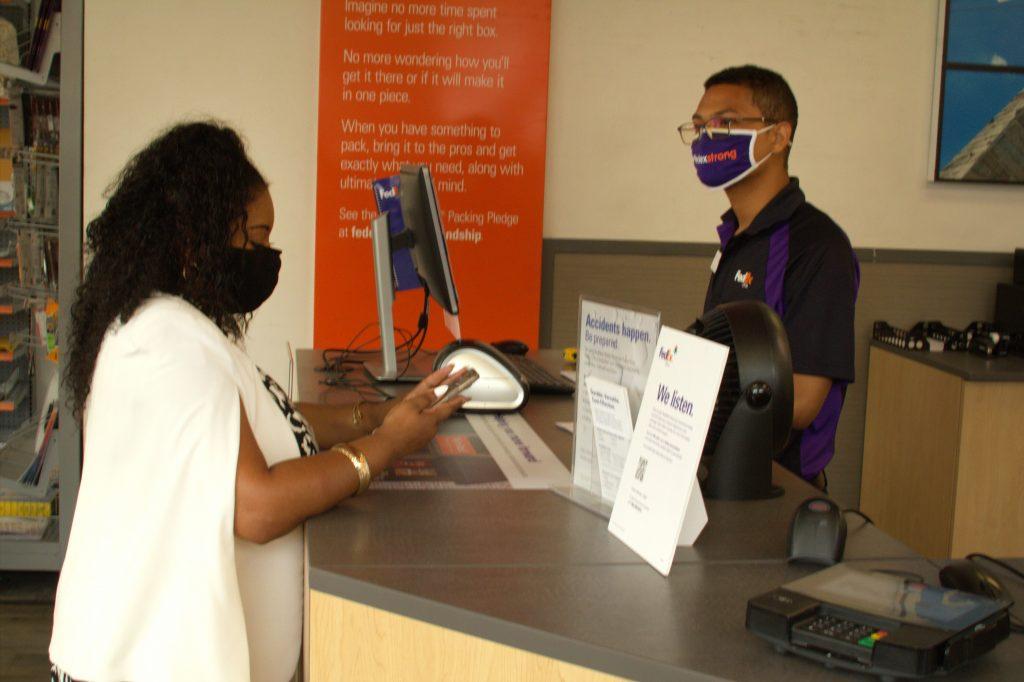 The FedEx Office team wants to help your business re-open, recover, and move forward. When I went into the location downtown Brooklyn the associate Simon and the manager, Milagros, were very patient with helping me figure out the best sizing and quality of paper I needed. I decided on printing custom 'thank you' flat cards, along with a new banner to use as a background for virtual conferences and calls.
While in-store, I was able to see examples of things businesses like restaurants or production services might find useful. They offer items like waterproof stands to hold papers and signs, and large posters with instructions on social distancing, washing hands and wearing a mask.
Article continues below advertisement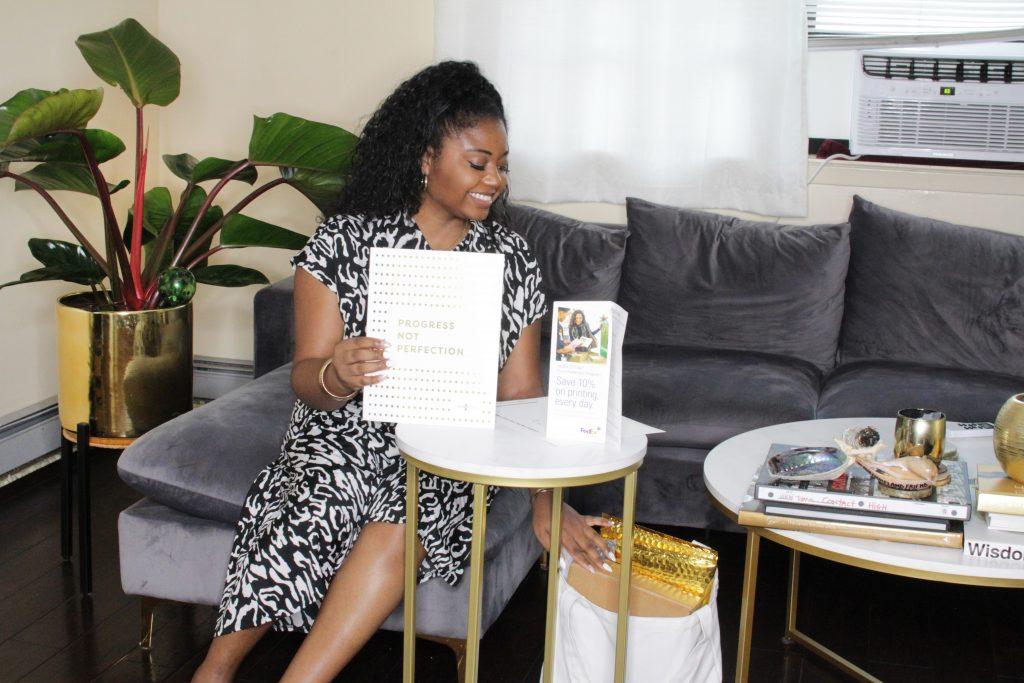 I should also mention, FedEx Office is offering discounts for small business owners to help ease the burden as entrepreneurs prepare to recover and move forward. You can save $20 off a $50 print order using promo code NAT212 at checkout. Offer ends 11/30, and the promo code can be used in-store and online. Learn more here.
Article continues below advertisement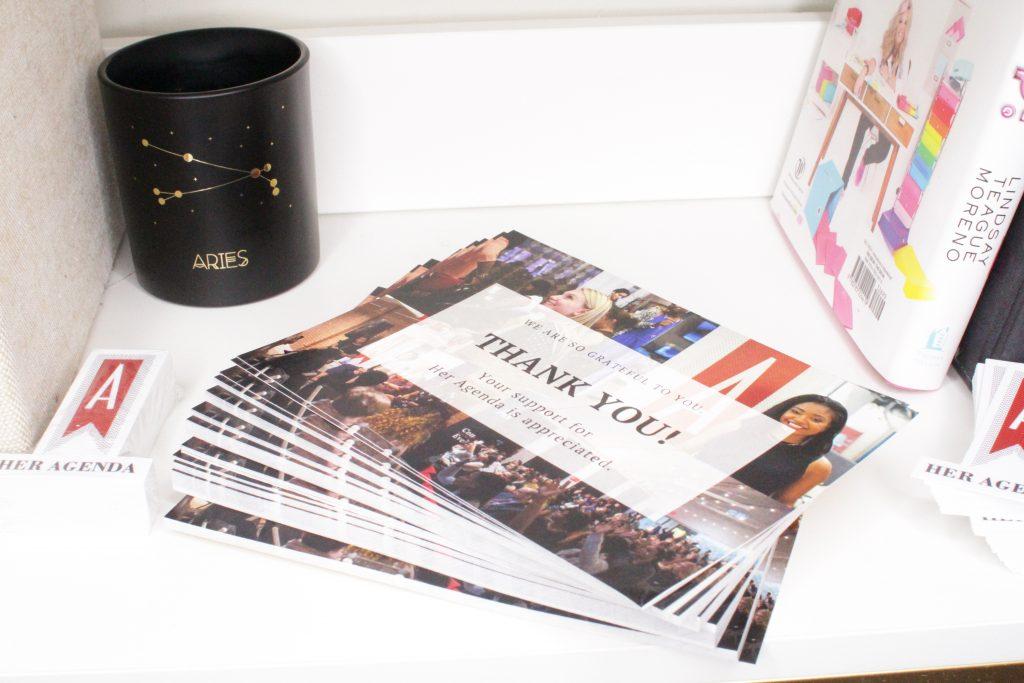 Although I am not physically returning to my office space this year, it's important to still create memorable experiences with my audience and clients as a digital media company. In these days where we are quarantining, seeing that FedEx truck pull up with something special for you is sometimes the day's highlight. I want to be sure I have what I need ready to go so my audience, customers, and clients feel appreciated even if we can't be together. I am glad I trusted FedEx Office® to help me find the right products to bring my brand to life through creative print solutions that help me stay connected with my audience, clients, and supporters.
[Editor's note: This article is generously sponsored by FedEx Office®. The opinions and experiences expressed in this article are those of the author.]