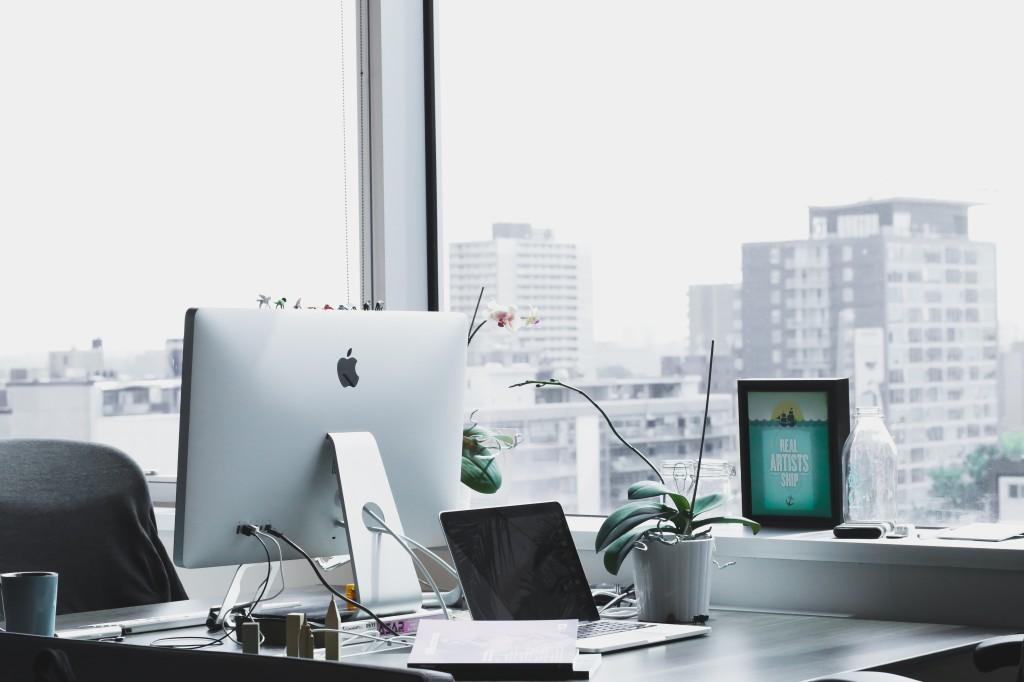 One Quarter Of Americans Believe We'll Be Able To Time Travel Before We Have More Female CEOs
By
Shanthi Blanchard
Aug. 1 2017, Published 12:55 p.m. ET
According to a new study released by the Rockefeller Foundation, one in four Americans believe it's more likely that human beings will travel back in time than for half the Fortune 500 company CEOs to be women.
We know that sexism in the American workforce is a reality – Black Women's Equal Pay Day showed us that Black women have to work an extra seven months to make the same amount as white men. The recent onset of sexual harassment exposes in the world of startups has exposed how persistent sexist attitudes are towards women in Silicon Valley. But what you may not be aware of, is how subtle and deeply engrained these attitudes are – especially towards women running Fortune 500 companies.
The title of the research publication called, Women In Leadership: Tackling Corporate Culture From The Top, evaluated 1,010 male and female adult Americans across the country on their attitudes towards female CEOs. Topics range across numerous areas, including workplace attitudes towards gender, women's access to leadership opportunities and male behaviors that effect female performance.
Below are the top five takeaway points from the research:
1. The Percentage of Female CEOs Leading Fortune 500 Companies Has Never Risen Above 6%
The good news is that 2017 marks the highest percentage of female CEOs leading Fortune 500 companies, ever. The bad news is that at 6%, this number is still frightfully low, especially when considering that in 1995, there were zero women in the top echelons of the world's largest businesses.
Article continues below advertisement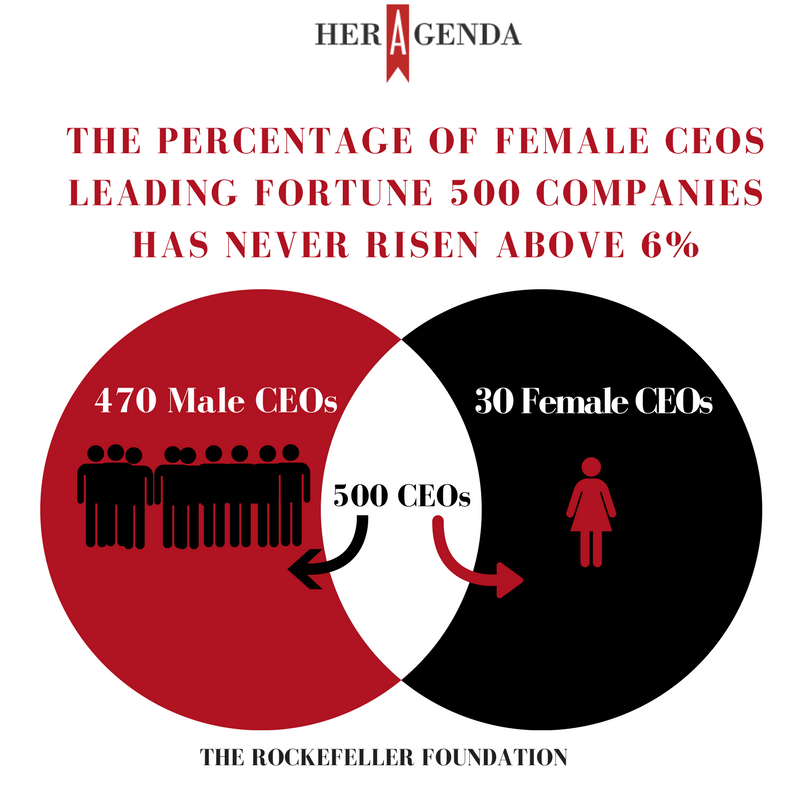 Even though women account for just under half the workforce in the United States, Americans believe that businesses are falling short in creating favorable conditions or opportunities for women to hold leadership positions within companies.
Article continues below advertisement
2. Corporate America Offers the Least Amount Of Opportunity for Female Mobility
Over half of Americans believe that Corporate America – along with the government – offer the fewest opportunities for women to move into senior positions, even though nearly 100% of Americans believe that women are equally qualified to lead a businesses. Even more problematically, nearly 1/5th of Americans say that there are no women in leadership positions at their current company.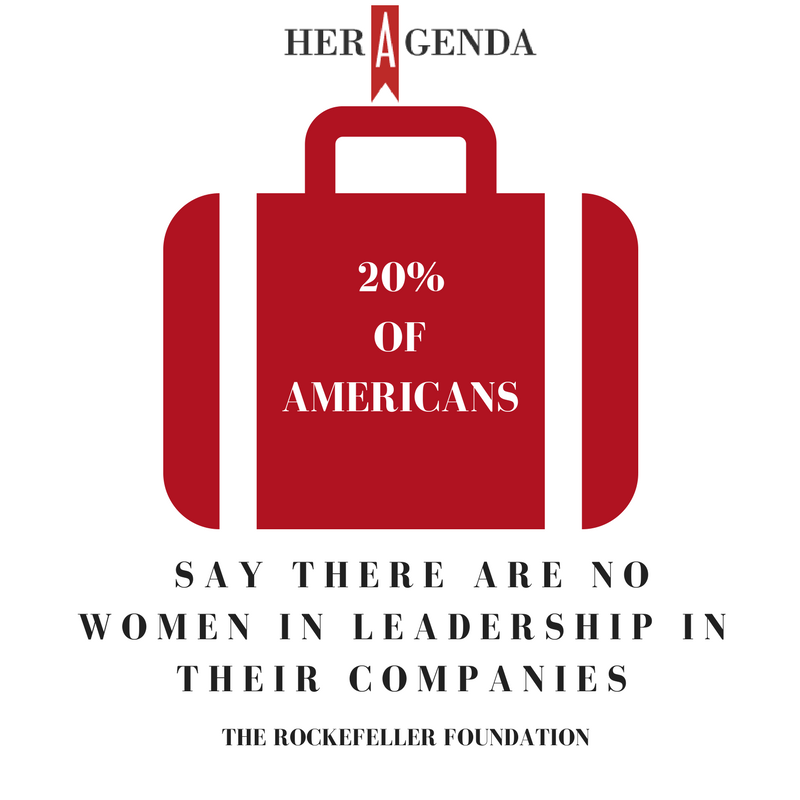 Article continues below advertisement
Americans believe that women will have an easier trajectory into senior leadership positions within companies if they move into startups or media.
3. Male Attitudes Hold Women Back From Obtaining Top Leadership Positions
Over 60% of Americans believe that the attitudes of men in top leadership positions, as well as across the company make it hard for women to accelerate into the top ranks.
Article continues below advertisement
65% of Americans believe male leadership is responsible for the lack of women CEOs
61% of Americans believe male attitudes are preventative
63% of Americans believe company culture makes it hard for women to get ahead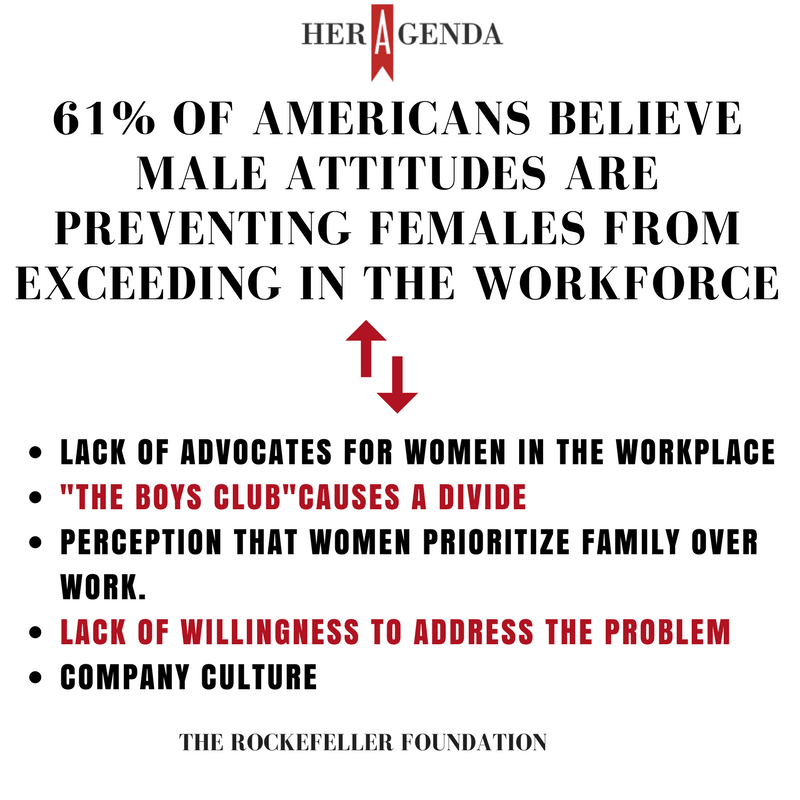 Article continues below advertisement
Many of these attitudes come from beliefs that women don't have interest in senior positions. One in three Americans believe women don't have interest in becoming CEOs, while just over 42% believe women lack the confidence to pursue the position.
4. Women Of Color Face Higher Rates of Discrimination In The Work Place
Black and Hispanic women are especially vulnerable to discrimination in the workplace. 45% of Black women and 49% of Hispanic women are more likely to have reported being judged more harshly at work than their white counterparts. Additionally, around half of all Black and Hispanic women report having been interrupted more often than their white counterparts.
Article continues below advertisement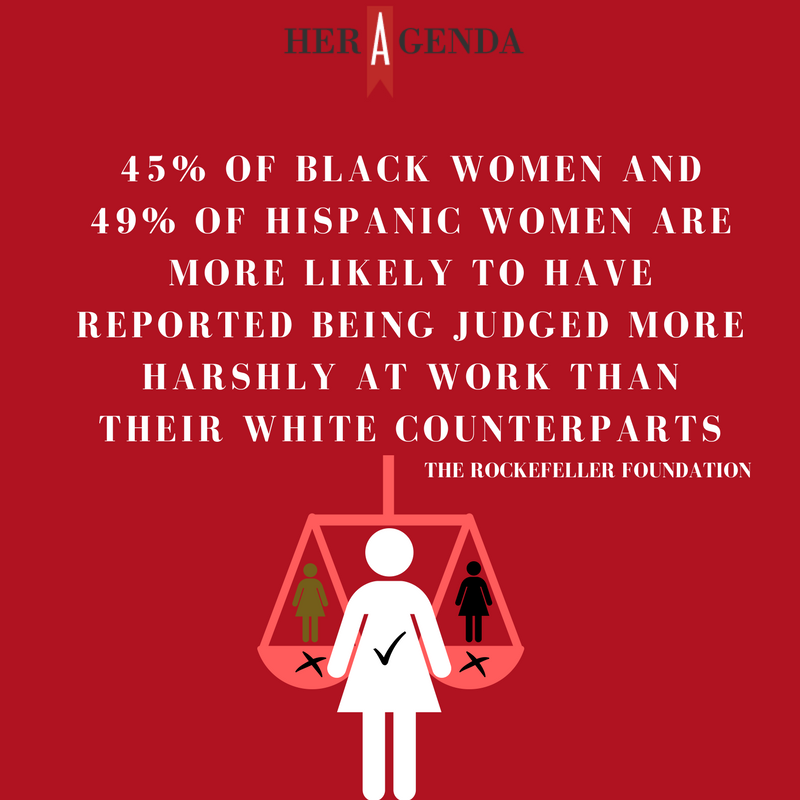 Alarmingly, 33 percent of women stated they faced verbal or physical harassment based on their gender in the workplace. Sadly, this rate is almost 50% lower than data from other sources, in which the percentage of women reporting sexual harassment experiences has hung closer to 60 or even 70 percent.
Article continues below advertisement
5. Female CEOs Get More Blame For Bad Company Performances
56% of Americans believe that a female CEO takes more flak for bad company performance, compared to only 18% of Americans who believe male CEOs are blamed more harshly. The study reveals that much of this perception is derived from the difference in the media's storytelling of male and female CEOs successes and failures within the news.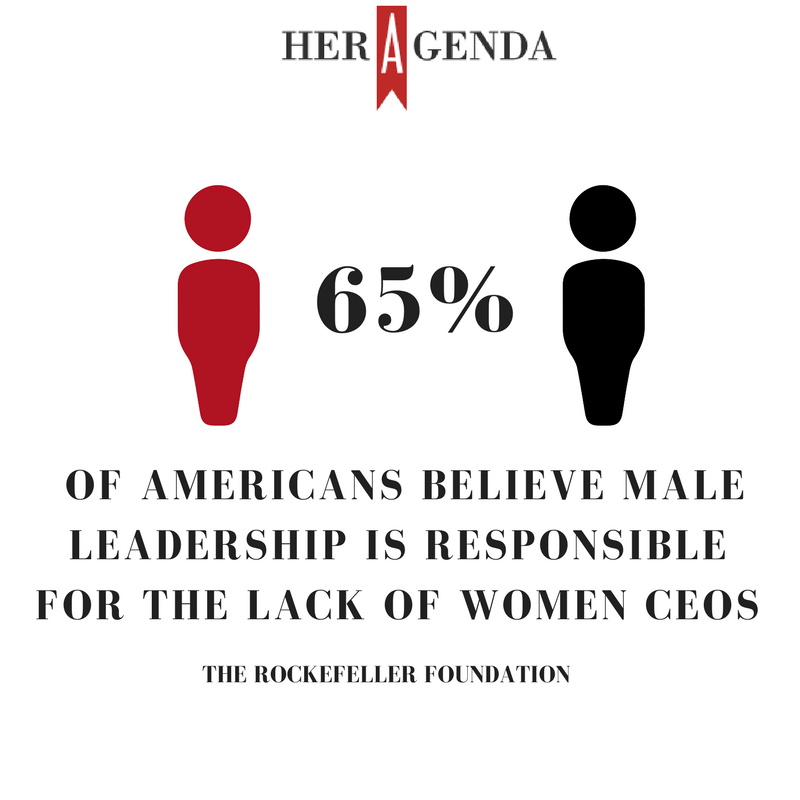 Notably, Americans view all CEOs as having the most power to set the cultural standard for the way women are treated within the company and create verticals to help them accelerate into senior leadership positions.