Cay Skin's Winnie Harlow And More Gather In Los Angeles For Female Founders Day Event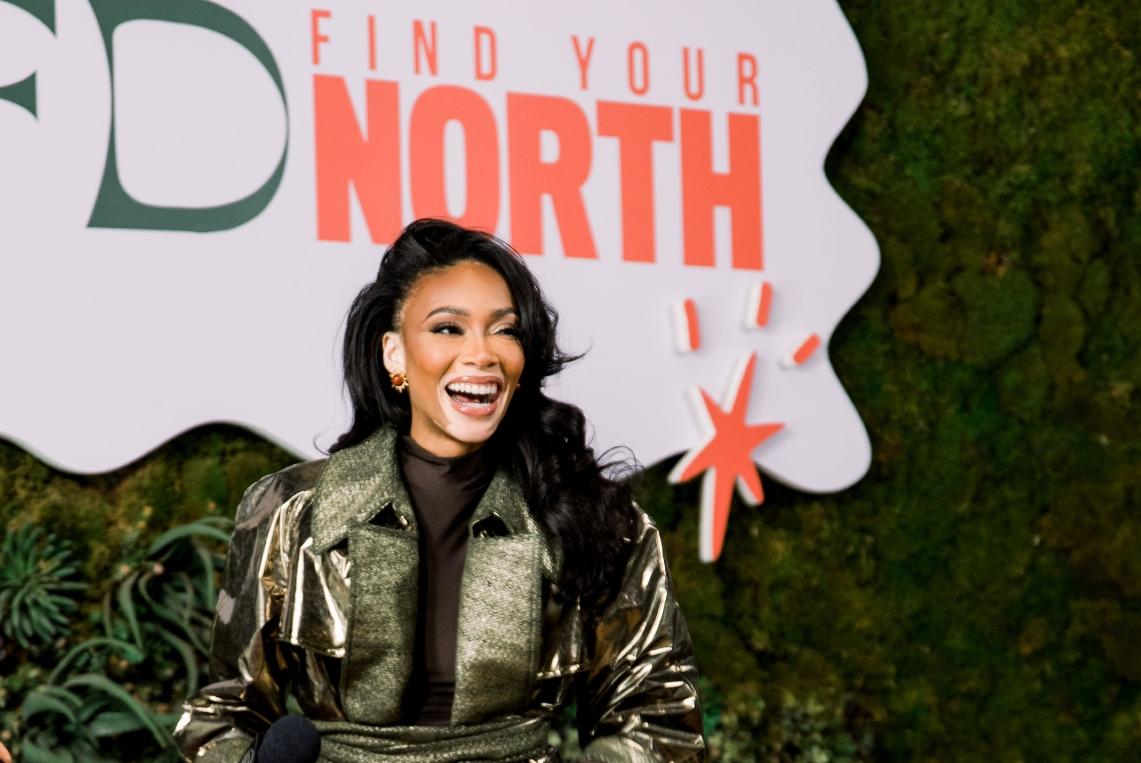 By
Devi Jags
Mar. 31 2023, Published 8:00 a.m. ET
It's no secret that women founders receive less venture capital funding to their male counterparts. In 2022, women-founded start-ups received 2% of venture capital funding, while Black women founders typically receive less than 1%. The Female Founder Collective, founded by fashion designer Rebecca Minkoff and Alison Wyatt, intends to support, develop, and elevate the founders of women-owned and led businesses.
The group held an exclusive event, Female Founders Day: Find Your North,' for Women's History Month in Los Angeles. This immersive day of hands-on workshops, panel discussions, and networking with like-minded individuals and changemakers aimed to provide everything women founders need in the journey of entrepreneurship — support.
Attendees like Olivia DeRamus, CEO and founder of Communia, came to event looking for an in-person opportunity to build an invaluable community. "Entrepreneurship can be a lonely and isolating experience. That's exacerbated for marginalized founders who are outside of the traditional 'boys club' of business. Events like this are truly invaluable in terms of building community — something that I do find has an outsized impact on your success as an entrepreneur."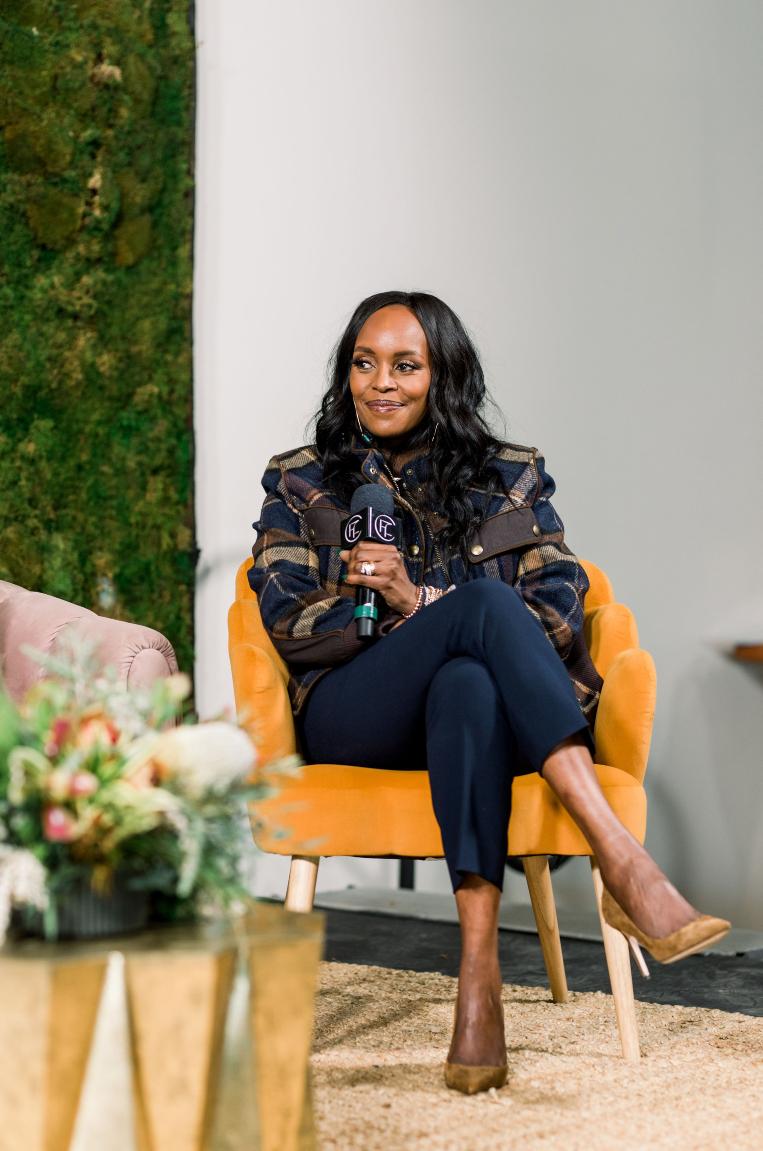 Article continues below advertisement
The event's theme, "finding your north" meant attendees would have the opportunity to garner an ultimate support system and purpose for themselves and their businesses. One of the panel discussions that highlighted the importance of support in all areas of a women's entrepreneurial journey was "Finding, Building, and Leveraging Your Support System" with Eve Rodsky, Ellen Chen, Candace Nelson, and Nyakio Grieco.
Moderated by Eve Rodsky, she asked these women founders what support (or angst) looks like for them in running a business with a co-founder. Rodksy also reminds us that women founders, especially tend to bare more duties since women shoulder two-thirds or more of what it takes to run a household. Specifically, Ellen Chen and Candance Nelson both founded their business with their husbands. For any co-founder, their advice is to treat this relationship like a marriage — including the conversation of a possible split. Nelson poses, "can you argue well? What is the communication between taking care of children after you both have big days? I had to treat my home life like a business."
Article continues below advertisement
Finding and leveraging support means having it in all areas of life if you want to run a thriving business. The changemakers of this panel discussion mutually agree, when it comes to raising capital, don't get deterred from the stats. There is the angel route, but they advise not to take "desperate money." They suggest interviewing board members and advisors that fit are a cultural fit for the brand. Additionally, Nyakio Grieco reminds us of the importance of paying it forward to keep us motivated. "When you're an entrepreneur, you're so attached to the moments. But when I started teaching it to others, it helped me find the joy and get back into my own business."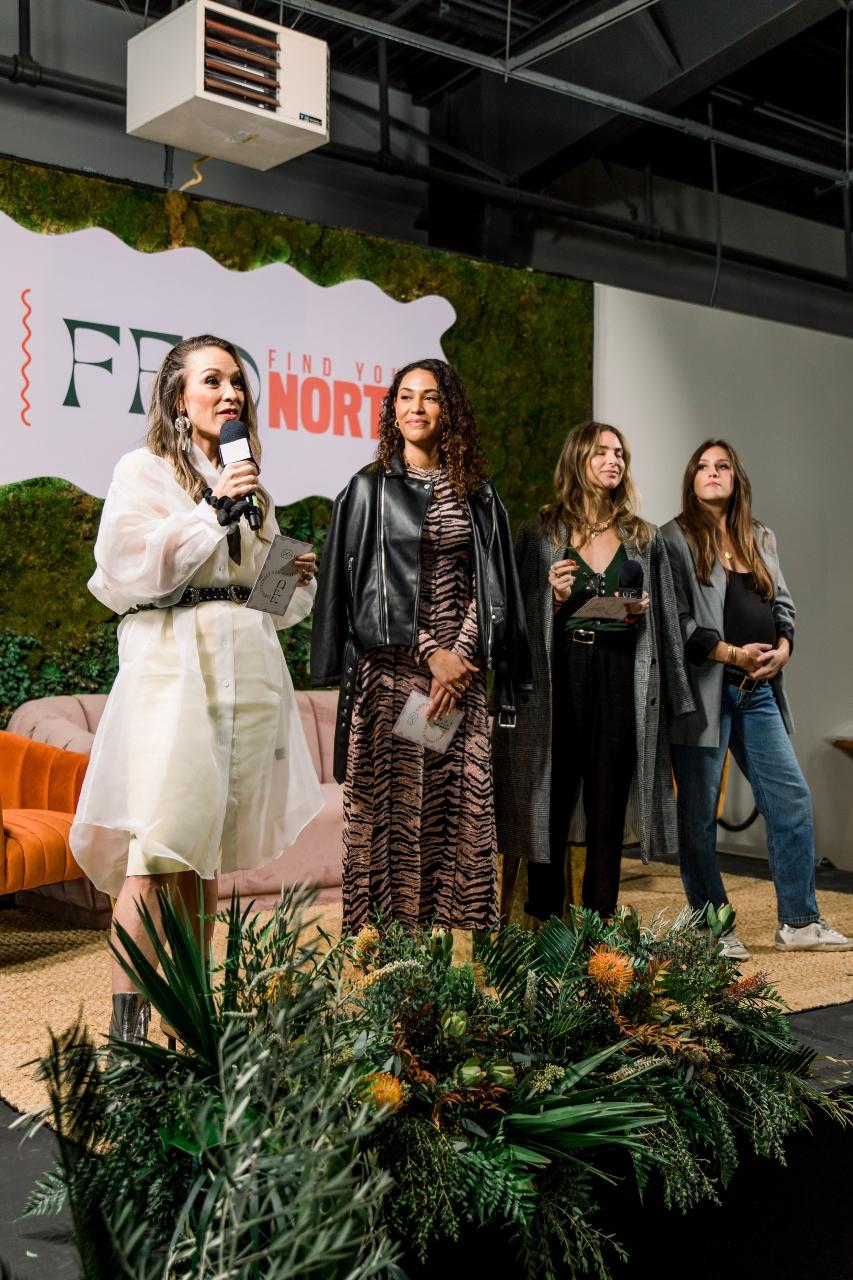 Article continues below advertisement
Attendee Nicole Bruno, founder and CEO of a boutique PR and social media agency, said that the greatest takeaway from the discussion was that you don't have to build your company alone. "Being open to endless possibilities, establishing and nurturing new connections, and asking for support when you need it are invaluable ways to set yourself on a path toward growth," Bruno added.
The event concluded with a surprise guest, Winnie Harlow, an international supermodel and founder of Cay Skin. In a conversation with Danielle Robay and CEO Karen Barner, Harlow shared the inspiration behind her iconic brand. She shared that she suffered a severe sunburn injury during a photo shoot because she had to avoid the white cast that SPF products left on her skin.
In setting out to create Cay Skin, Harlow is living out her story through her business. She added that the products' ingredients pay homage to her Jamaican roots and her experience growing up. Harlow raised $4.1 million in seed round funding to launch the company, and she is one of 100 Black women founders to have raised more than $1 million in venture capital funding.
Find out more information about The Female Founder Collective and other events by visiting their website.