Stylish Winter Coats To Keep You Warm This New Year's Eve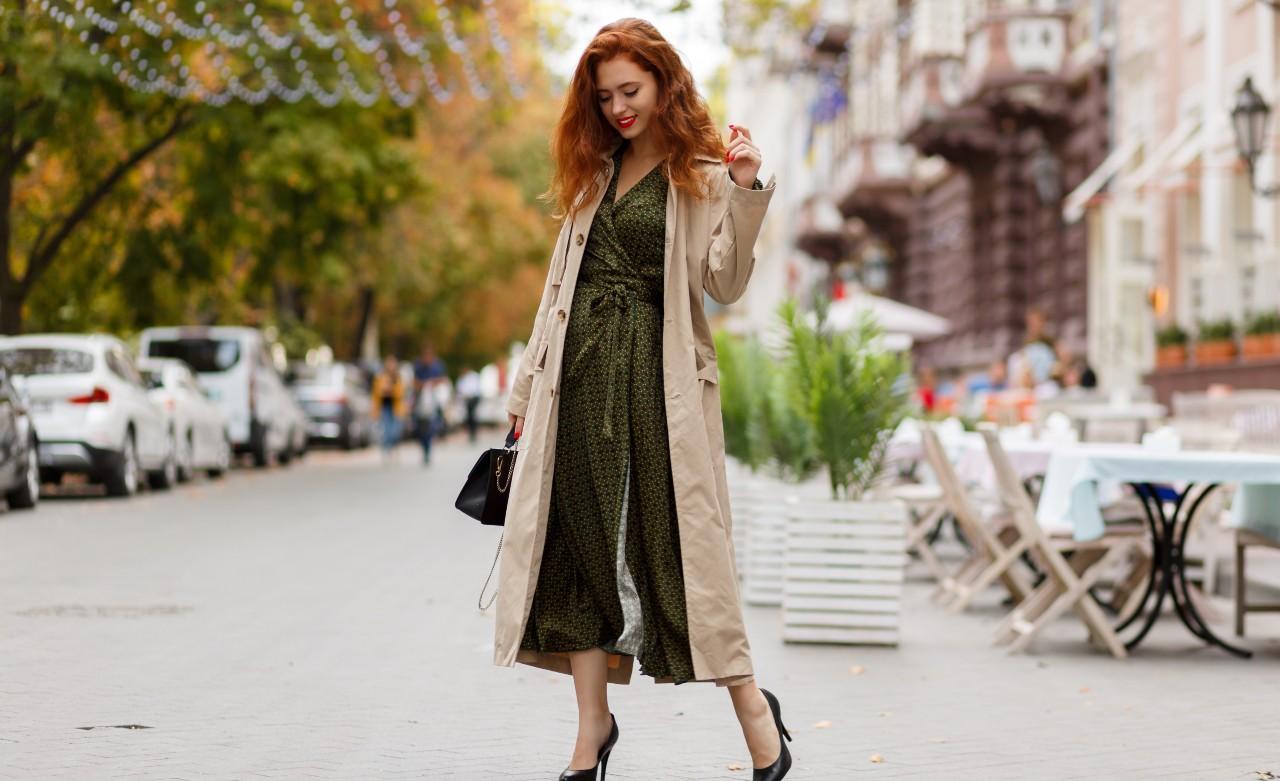 There are two things that are simultaneously true about New Year's Eve: it's a time to get out of the house and party, and it's a time to be freezing while you do it.
New Year's Eve is often a time where people dress up in chic party outfits. The good news is that you do not have to retire your party dresses for the holiday just because it is cold out. There are a ton of cute coats and jackets trending in fashion right now that will add to any party dress this year.
Here are five of the trendiest winter coats and jackets to keep you warm this New Year's Eve, as shown by some of fashion's biggest social media influencers.
1. Trench Coats
One of the top winter coat trends this year are trench coats. These coats are appearing all over runways in leather, suede, and wool. The good thing about trenches is that they are usually longer than most other jackets, meaning that you will be extra protected from the winter winds on New Year's Eve. Fashion influencer Aimee Song shows how a trench coat can look effortlessly chic.
2. Leather Blazers
Leather blazers are trending this winter and one of the best things about this item is that it looks good in just about every color. Whether you want a bright neon jacket or a classic black one, you can spruce up any party look with a leather blazer. Jenne' Naylor, better known as High Low Luxxe, displays how a leather blazer can look good in any color.
Article continues below advertisement
3. Bomber Jackets
Bomber jackets are officially back in style. Seen on the runways this year, these fun jackets are being revamped into more modern styles. A bomber jacket is the perfect choice if you want to do a more lowkey New Year's party outfit or if you want to embrace your street style. Fashion influencer Secily Viviana Jern rocks a modern bomber jacket in the color creme.
4. Plush Robe Coats
Possibly the coziest coat of all time is the plush robe coat. These belted coats are not only cozy, but totally on trend. If anything is going to keep you warm and stylish on New Year's Eve, it is a big plush coat. Monroe Steele looks comfortable and fashionable in her black one.
5. Quilted Coats
Quilted coats have a good bit of padding in them that make them extra warm. You can also find some that are puffier than others if you're really worried about the winter weather. You can also find a fun quilted coat like the one seen here on Michelle Li, with fun fur embellishments on the sleeves.
Try incorporating a fun trending coat like these in your New Year's Eve outfit. The addition will most likely only make the outfit even more stylish.