Rihanna, Beyoncé, And Oprah Land Forbes 'World's 100 Most Powerful Women' List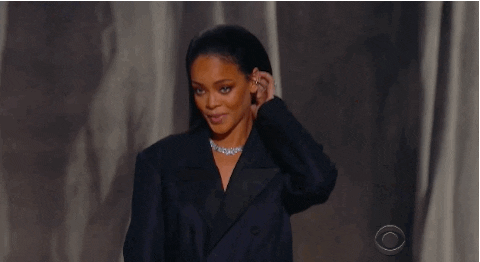 Forbes has released its 18th annual ranking of "The World's 100 Most Powerful Women," featuring top leaders in the categories of finance, media, business, entertainment, philanthropy, politics & policy, and technology. This list is filled with women who not only have led groundbreaking initiatives, launched lucrative campaigns, and changed the landscapes of their industries, and they're collectively worth $167 billion. It's reflective of a call to action and elevated qualifications that take the meaning of power to the next level.
"All of the women on this list are united by their sense of duty to the world and to society at large, and the ways they're executing on that is different," Maggie McGrath, ForbesWomen editor, said in an exclusive Her Agenda interview. "They all have the courage to use their voice and their positions of power to create change."
Women who took the top 10 spots:
1. MacKenzie Scott, Philanthropist and Author
2. Kamala Harris, Vice President of the United States
3. Christine Lagarde, President, European Central Bank
4. Mary Barra, CEO, General Motors
5. Melinda Gates, Co-chair, Bill and Melinda Gates Foundation
6. Abigail Johnson, Chairman & CEO, Fidelity Investments
7. Ana Patricia Botin, Executive Chairman, Santander Bank
8. Ursula von der Leyen, President, European Commission
9. Tsai Ing-Wen, President of Taiwan
10. Julie Sweet, Chair and CEO, Accenture
Article continues below advertisement
Several other of our favorite Black businesswomen who are slaying their lanes, innovating, and changing lives made the list further down in the rankings. Rosalind Brewer, the former COO of Starbucks who now serves at the helm of Walgreens (and is, according to reports, the only Black woman leading a company on the S&P 500) landed the 17th spot on the list. She rose 15 spots from her place on last year's list, Forbes indicates. Thasunda Brown Duckett, CEO of TIAA, a leading retirement and financial services firm, came in at No. 45.
Media and entertainment powerhouses held their own as well. "We really value the entertainers on the list and the women working in entertainment," McGrath added. "People like Ava DuVernay are producing stories and changing the way stories are told and who we're seeing on screens. That's really powerful. We hear time and time again, 'You can't be it if you can't see it,' so [you see] producers and creators, [from] DuVernay and Mo Abudu to people like Oprah, who are both onscreen and empowering or producing behind the scenes."
Winfrey came in this year at No. 23, DuVernay at No. 80, and Abudu, Nigerian media mogul and founder of EbonyLife TV, ranked No. 98.
Article continues below advertisement
Beauty brand boss and fierce phenom Rihanna came in at No. 68, while Queen Beyoncé landed in the No. 76 spot. "Rihanna became a billionaire this year in large part because of Fenty, her beauty brand," McGrath said. "We've had analysts tell us, a lot of women felt like there were no makeup lines that catered to their skin tones. She was really one of the first [who] came out and said, 'I want to speak to all those people.' She also has a charitable foundation, so we like to see when people give back their wealth."
Other politicians, sports figures and world leaders made the rankings include economist and international development scholar, Ngozi Okonjo-Iweala, who ranked at No. 91 and Samia Suluhu Hassan, Tanzania's sixth president and first female leader, came in at No. 94. Sports star Serena Williams took No. 85.
You might read those rankings and wonder how the list was curated and what's behind the them. According to the Forbes announcement, the women on the list "control or influence over $3.3 trillion in revenues and oversee 6.7 million employees" and the qualifications go well beyond the money. Those who made the cut also "must be doing something with their fortune, voice, or public platform."
The launch of the list came just in time for the 2021 Forbes Power Women's Summit, which was held virtually Dec. 9, gathering "innovative and visionary voices," according to the summit website, for panels, interviews and interactive experiences. The speaker roster included several Black women whose work inspires and empowers us, across industries, including Ava DuVernay, Blavity founder Morgan DeBaun, Dallas Mavericks CEO Cynt Marshall, and fashion icon Naomi Campbell.