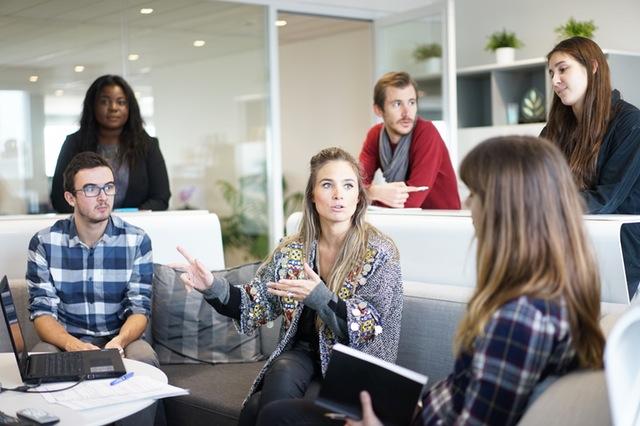 Forbes 30 Under 30 List Packed With Groundbreaking Women Leaders (Including Her Agenda's Founder!)
By Shanthi Blanchard

Jan. 3 2017, Published 9:49 a.m. ET
This morning, Forbes announced its annual 30 Under 30 – the top list of some of the world's most influential young leaders from across over 20 industries (600 total) including entrepreneurship, media, and activism.
This year's list was more competitive than ever says Forbes, with over 15,000 applications and just a 4% acceptance rate – making it harder to get into than any ivy league in the country. The leaders on Forbes 30 under 30 are socially driven, business minded, and entrepreneurially savvy. Over 50% of those listed included founders or cofounders of companies. The majority of those founders started their company to solve a problem.
Article continues below advertisement
Excitingly, Her Agenda founder Rhonesha Byng topped the media and the dorm room founders categories this year for her work through the Her Agenda community and news network. Byng also is also an Emmy award winning journalist.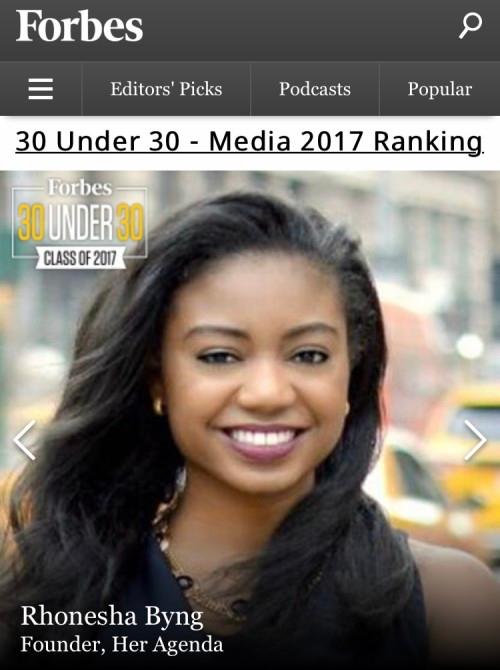 Article continues below advertisement
Joining Byng are a slew of amazing powerhouse women leaders, including…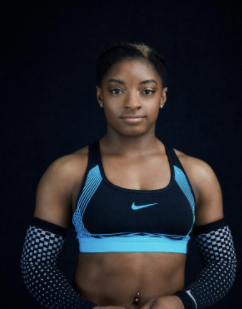 Article continues below advertisement
Biles was this year's Olympic darling, hailed as potentially the best female gymnast of all time and capturing four Olympic gold medals at Rio, including all-around champion.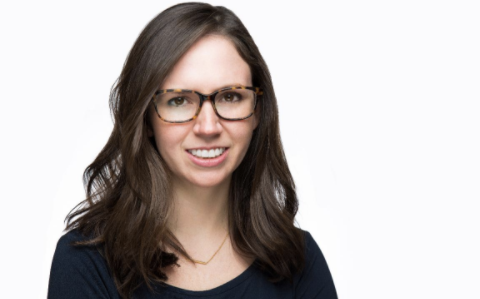 Article continues below advertisement
Burke is a special assistant to the president for economic policy. She designed, led and implemented the TechHire  initiative – a group implemented under the Obama administration designed to train nontechnies with the right skills and funnel them into the high demand tech market.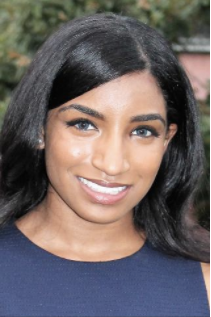 Article continues below advertisement
Before she turned 18, Keiana Cave had coded for Microsoft, patented two inventions, three publications, pitched to high profile investor Daymond John and was about to sell one of her inventions to Chevron. Is she the next hybrid of Elon Musk and Mark Zuckerburg? Who knows! But her methods of detecting toxins in oil spill areas was enough to raise 1.2 million from Chevron to continue her research work at the University of Michigan.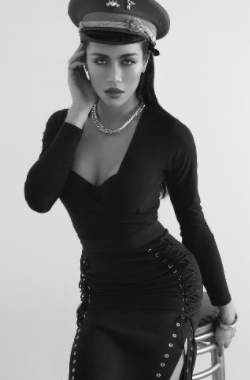 Article continues below advertisement
Founder of Trans Models, one of three modeling agencies in the world that represents trans models. Di is an NYU grad, trans model and Thai beauty queen.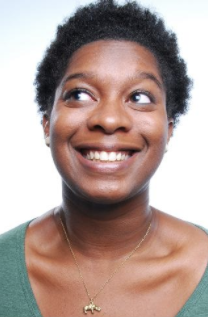 Article continues below advertisement
Ford is a writer you need to know about. In addition to her role as a  development executive at Matter Studios,  her compelling works have also been featured in Elle, The Guardian, and Lenny Letter. Additionally, she has her own podcast called Authorized, and alongside Roxane Gay,  is co-editing a book of stories from rape survivors.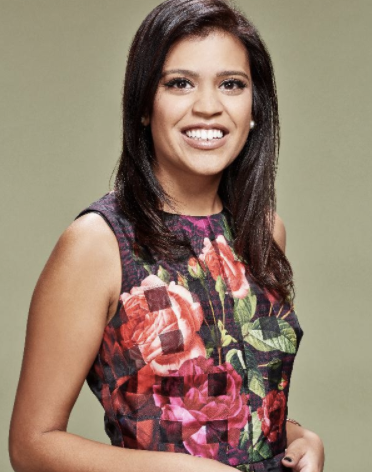 Article continues below advertisement
 A cofounder of the interior design company Havenly, an online company that allows you to hire and collaborate with online designers for a flat fee – making your apartment easy and affordable to live in. In just three years, Havenly raised over 13.3 million in funding.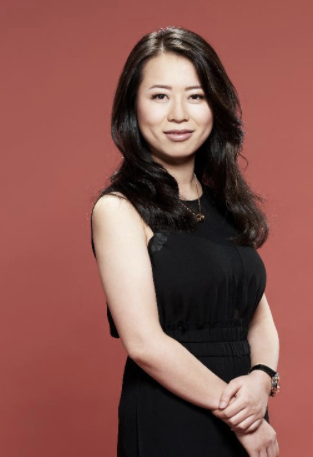 Founder and managing partner of NewGen Capital, an early stage venture capital firm that focuses on up and coming tech companies, developing them in both the Asian and American markets.