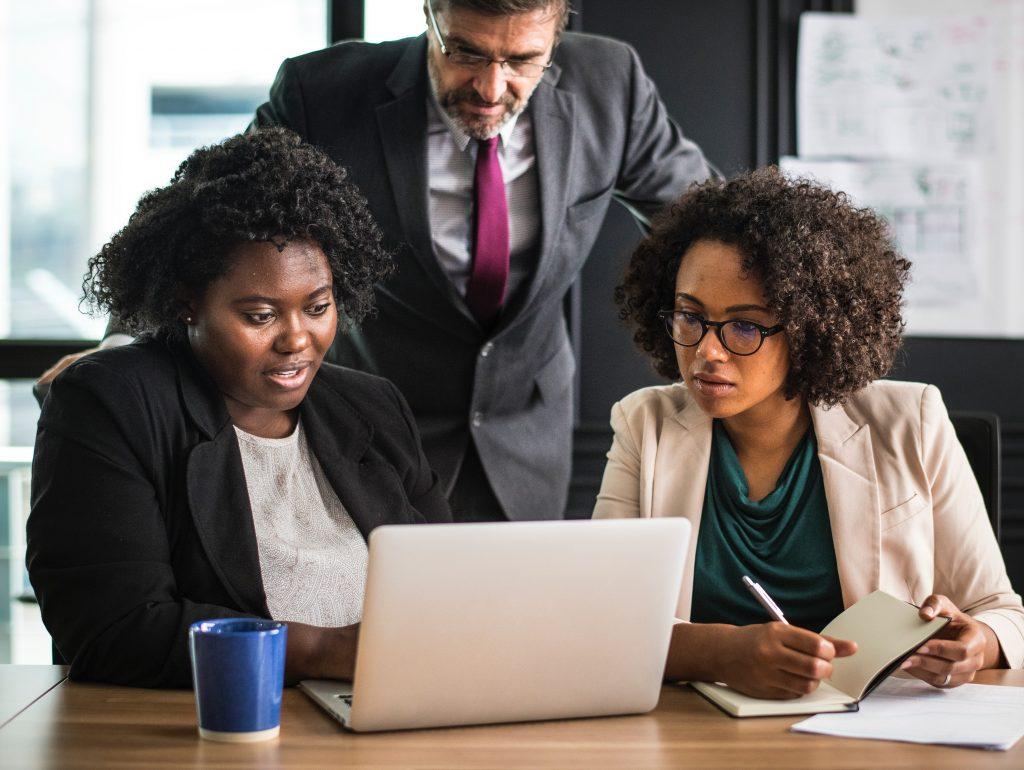 Forcing Your Way Into Male-Dominated Fields: A How-to Guide
By
Her Agenda
Nov. 9 2018, Published 6:39 a.m. ET
If you are a woman who loves sports, you likely didn't miss the news that Hannah Storm and Andrea Kremer made up the first all-female broadcasting team to cover an NFL event. On September 27, the pair made history reporting on the game between the Los Angeles Rams and the Minnesota Vikings – and they will continue to provide coverage as a duo for 11 more Thursday night games this season.
While this is certainly a momentous breakthrough for women, it should be more than a little disconcerting that it is happening so late. It's 2018; nearly a century after women earned the right to vote, there remain massive gaps in how and where men and women work – not to mention in the difference between their compensations. There are still fields in which women are the primary professionals – like mental health and education – and fields in which men dominate – nearly everything else.
If you are eager to follow in Storm's and Kremer's footsteps and enter a male-dominated field, you need to prepare. Here are some tips to forcing your way into a seat at the big-boys' table – and thriving once you get there.
Become Skilled and Knowledgeable
Knowledge is power, so you should seek as much knowledge as you can. Before you enter your chosen field, you should invest in top-tier education; for example, if you are interested in the business of sports, you might apply for the KU sports management program. Enviable credentials make you valuable to employers because they prove that you have the base knowledge and skill necessary to succeed in certain positions. Then, throughout your career, you should continue to pursue education through formal education, conferences, seminars, industry news and any other outlet. This knowledge will continue to put you above your peers in terms of value to employers.
Article continues below advertisement
Be Seen and Heard
For most of history, women were hidden away, neither seen nor heard. Unfortunately, that is ingrained deeply in our culture, and many women don't realize how much they dislike drawing attention to themselves – especially in a professional setting – until they need to. Starting in school, you need to force yourself to become comfortable in the spotlight. You should avoid apologizing for speaking up during meetings or confronting anyone with questions or concerns.
Be Confident
If you are to convince others that what you think and say is worth listening to, then you need to be certain within yourself that you are valuable. There are several strategies for boosting your confidence, and most of them are based on faking it until you make it. If you practice power poses, speak clearly and authoritatively and generally exude strength, you will begin to believe in your own bluster. Additionally, you can give yourself a mantra to recite when you are feeling less confident.
Article continues below advertisement
Be a Leader
Though women often have to fight tooth and nail to reach leadership positions in male-dominated fields, you don't have to wait until you have the title to function as a leader. As often as you can, take charge of situations, whether they be work-related projects or interpersonal conflicts. If you are a competent leader, people will naturally follow your commands – regardless of your gender identity.
Be Authentically You
Too often, these kinds of posts tell women to change their personalities. They say that you have to be hard and mean, that you have to "be one of the boys" to excel in a male-dominated field. That's simply not true. While you should strive to be more confident, you can continue to be nice or kind or else boast other typically feminine traits and still find success. It's about your performance and your value, not your personality.
Become Part of the Female Team
Undoubtedly, you've heard of women getting forced out of male-dominated fields or else leaving because they felt isolated or alone. That's because those women failed to connect with other women in their industry. Many women believe they need to compete with other women for limited female opportunities, but doing so makes it more difficult for any woman to get ahead. Women need to work together to overcome the inertia of men in power, so you should go out of your way to ally with women like you. Find a female mentor, join a women's association or otherwise bond with women in your workplace, and you'll find your place much more comfortable and secure.
[Editor's note: This piece is produced by one of our trusted partners.]