Fortune's 2023 Founders Forum List Includes Women Entrepreneurs Building Impact And Community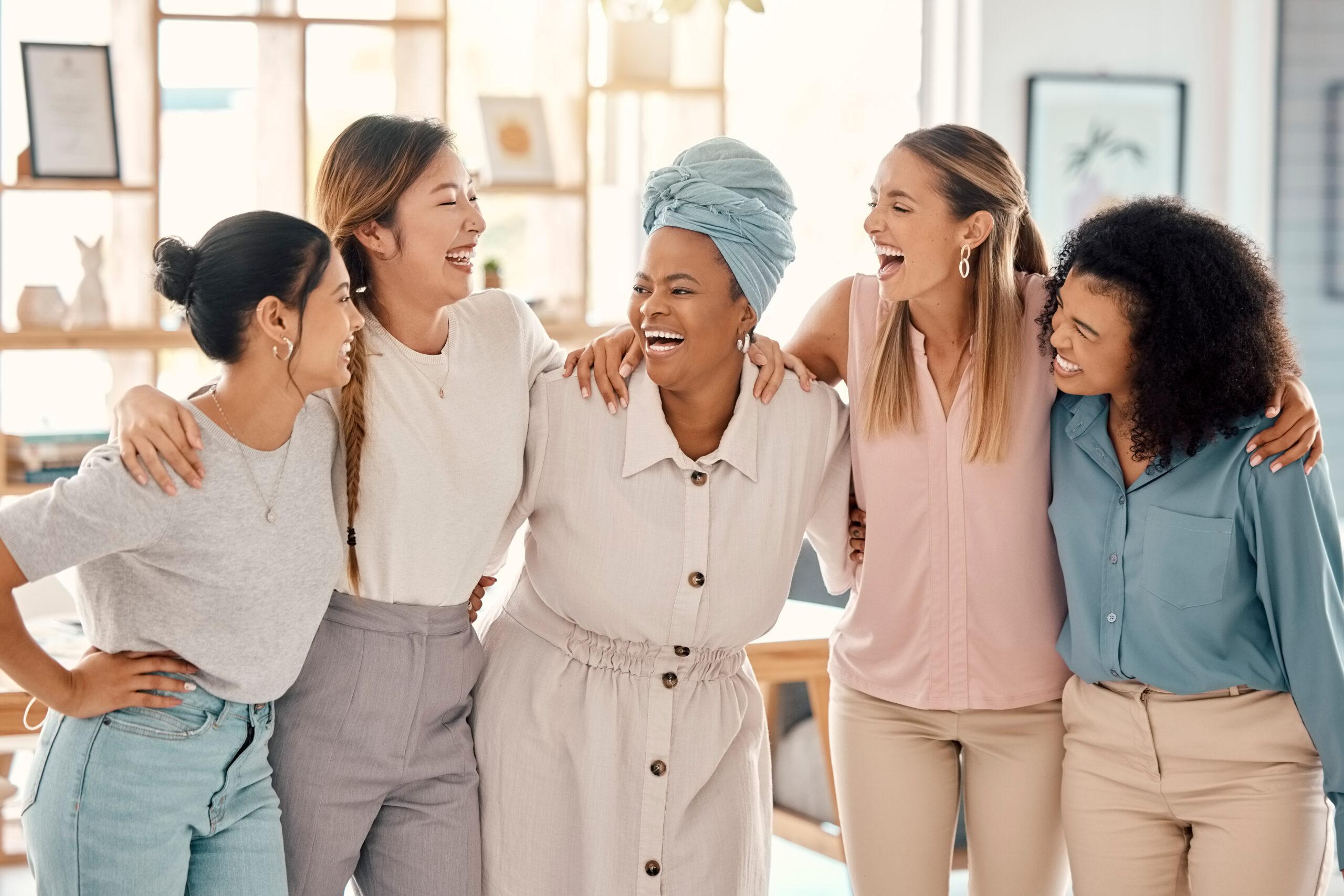 Fortune released its 2023 Fortune Founders Forum and the list is full of inspiring women entrepreneurs. The list was created, according to Fortune, as a way to connect inspiring individuals to each other so that they can share their experiences in entrepreneurship. All of the founders chosen were invited to participate in Fortune's annual Brainstorm Tech conference in Deer Valley, Utah in July.
Another reason that Fortune launched the forum was to recognize and celebrate the obstacles entrepreneurs face. According to Guidant Financial, the top three challenges for entrepreneurs, other than hardships associated with COVID-19, are insufficient capital or cash flow (23%), recruiting employees (19%), and marketing (15%), with women being impacted at an adverse rate. Fortune recognized multiple women entrepreneurs in the Founders Forum, helping to showcase the hard work of women in leadership today.
Here are a few of the inspiring women chosen for the forum:
1. Lisa Dyson, Air Protein
Lisa Dyson is a scientist and entrepreneur that founded the startup Air Protein based on NASA's work dating back all the way to the 1970s space program. As the government was looking for ways to feed astronauts on their long journeys through outer space, they had to run nutrition tests. Dyson told Fortune, "The trajectory of our work is based on this program. [We're] trying to figure out how to make food efficiently, using minimal space, minimal resources, and whatever you have available."
Dyson and her cofounder have run similar tests for Air Protein, taking cultures present in the air and converting them into nutrients.
Article continues below advertisement
2. Rebecca Gorman, Aligned A.I.
According to Fortune, Rebecca Gorman's startup Aligned A.I. is the culmination of years of research about how to make A.I. safer and more ethical. Gorman conducted research at the University of Oxford before founding Aligned A.I. and making it what it is today. The mission of Aligned A.I. is to ensure that artificial intelligence advances safely and democratically.
3. Lindsey Michaelides, Strongsuit
After Lindsey Michaelides left a consulting firm to become director of strategy and innovation for OhioHealth, she had just recently had her second child. This helped her to realize that companies had a problem retaining high-performing women because of them not having enough help at home. According to Fortune, a conversation with her then-boss at OhioHealth would lead the entrepreneur to founding Strongsuit, a startup that provides tech-enabled personal assistants to help busy professionals manage their life outside the office.
Article continues below advertisement
4. Kathryn Minshew, The Muse
Kathryn Minshew started building The Muse with a small team. Today, The Muse is a career-matching platform that lets prospective employees explore job descriptions, as well as details about the people, perks, and values of a particular workplace.
5. Nadya Okamoto, August
Nadya Okamoto is an entrepreneur, activist, influencer, and a published author. Okamoto says all of her roles combine in the best way for her work at August, a menstrual care brand that she founded to help de-stigmatize menstrual wellness, specifically for generation z.
Article continues below advertisement
6. Ashley Moser, MelodyArc
Ashley Moser described MelodyArc to Fortune as a technology company that "resolves customer inquiries using a combination of A.I. and agents together." MelodyArc "does the job of a customer support agent or chatbot" in order to help businesses deliver fast and high-quality customer service.
7. Christine Tao, Sounding Board
Christine Tao's startup Sounding Board provides a one-stop shop for executive coaching needs, according to Fortune. It sells coaching services and software to companies who are looking to offer coaching solutions to high-potential employees. Sounding Board includes modules and various teaching materials. Some of her corporate customers include Intel, Conagra, and Chime.
Entrepreneurs are the backbone of both small and big companies. Their success is hard-earned and worth celebrating. Read the full list of founders and join us in learning about the innovators of today.