Four Tips For Your First Days On The Job That Your Boss Won't Tell You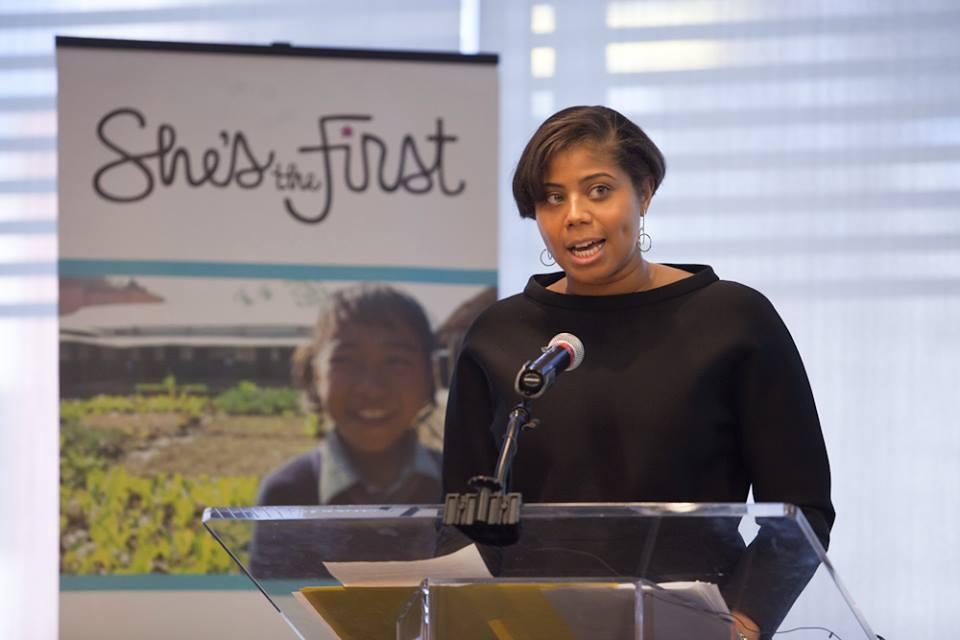 By
The Well
Oct. 25 2016, Published 3:30 a.m. ET
When I taught communications at my alma mater, Fordham University, office hours sometimes turned into "Career Prep 101." I definitely get it. Starting a new job can be nerve-racking, no matter how excited you are, how great your new company seems, or how much background research you've done.
I don't pretend to have all of the answers, but as I've navigated my own career in corporate communications and cofounded a women's empowerment network, I've realized the value of collecting tidbits of career wisdom along the way. Here are a few tips that I've found myself sharing with anyone headed into their first days on the job:
Make it your mission to ask smart ones! I've never had a problem sitting at the table and contributing, but it definitely took me awhile to get comfortable asking questions. I had a breakthrough when I realized that inquiry doesn't make you vulnerable; it can actually signal to your colleagues that you're paying attention, avoiding confusion, and thinking critically about the right things. One of the first things I tell new interns in my office is to think about what questions will help advance our conversations, navigate challenges, and find solutions.
Relationships matter in and outside of the workplace. It's incredibly important to invest in your relationships with colleagues, friends, and your extended professional network. Be the person that people want to work with. But also be okay with the reality that not everyone is going to be your best friend or confidant.
Article continues below advertisement
Bonding with teammates is really important, yet you also have to make a point to keep your conversations appropriate. Working in communications, I often stress that nothing is "off the record," and I always advise against sharing things that could be used against you and your performance. Find ways to work around negative people or situations, and always do your best to not engage in office gossip. Bring your whole self to work and build friendships while also being cautious.
I think back to my first job, when I operated with the notion that you need to be in the office and available all the time to succeed and demonstrate your ambitious work ethic. Now I realize it's important to read your office culture and to manage your workflow and energy levels thoughtfully. For me, that means planning time off throughout the year (not just around the holidays!). Whether you have paid time off or a flexible vacation policy where your schedule is at your discretion, you should absolutely take advantage of it. Be judicious, but if your office has designated specific time away – like summer Fridays – also don't be shy about using them. That's what they're for!
Article continues below advertisement
It can be easy to get into a paycheck-to-paycheck grind as you enter the workforce. Financial insecurity is a very real thing, especially when rent and student loans aren't exactly leaving you with much extra cash to manage. Regardless of your circumstances, prioritizing financial planning and developing smart habits early on can pay dividends.
Think beyond the advice you've already heard, like maxing out your 401k or automatically stashing a fixed percentage of your paycheck in your savings account. Looking back, I wish someone told me to start investing earlier or to seek out equity opportunities. You don't have to have a lot of money to have a conversation with a financial advisor about how you can maximize your options and grow your savings for big milestones down the road. Leverage online resources and apps like Mint and LearnVest to help demystify some of the confusion around your finances and make informed decisions.
Image courtesy of Chanel Cathey/The Well (Jopwell)