Four Ways To Handle Things When Your Family Is In Your Pocket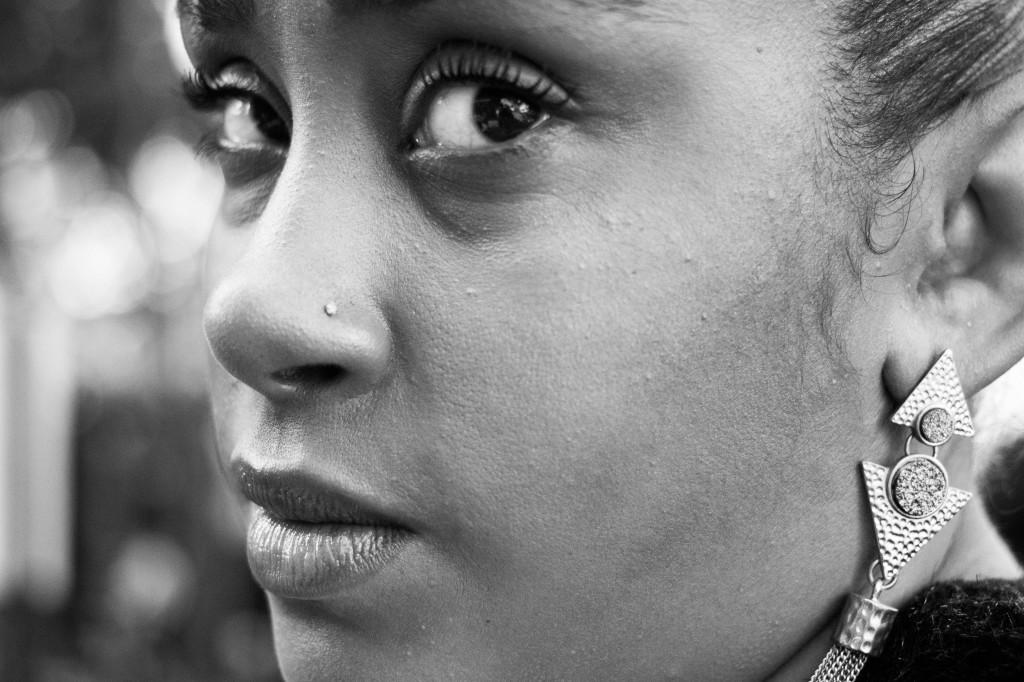 By
Melody B
Oct. 13 2017, Published 4:30 a.m. ET
Does your mother sometimes ask for money? Has an uncle reached out to help him with the down payment of XYZ? Do you pay a monthly bill for someone in your family for a service that does not benefit you?
For some making ends meet is the challenge. For others, having access to discretionary income is not the issue, your family spending that money is.
I was born and raised below the poverty line. A luxury for me was anything name brand, from soap to sneakers. Completing a college degree was my ticket out.
When I landed my first full time job post undergrad, I was amazed at how easy it was to budget. With my income, all my expenses were met and I could save! I never thought my family would throw off my plans.
"Pay a bill here", "loan me some money there", "buy this or that for me" Small requests. Doable requests. No big deal, right? Yeah, kind of. When I looked around at my peers I saw that my experience was unique to some and all too familiar to others.
My white friends, regardless of their economic background, did not understand. To them older family members reaching out for financial help didn't make sense. They could not relate and came up with blank stares for advice. For my friends who were people of color, it was a mixed bag. I am not sure if this experience is unique to poverty, recent immigrants, Caribbean heritage or a combination of some or all of those identities. Rather than offering helpful advice, my friends who understood my situation simply wanted to lament with me about how annoying it was to have to send money home to a parent.
Article continues below advertisement
I do not believe there is a simple answer to this situation; however, for me the damage is two-fold: (1) people who ask you for money can cause you emotional stress (2) it can feel impossible to take charge of your personal finances when your plans are derailed by someone you love (or feel obligated to support).
So what can you do? Here are four strategies that can help.
1. Create a separate savings account
Planning ahead for an unexpected financial request removes the "un" from unexpected. Stashing money away ahead of time decreases the impact to you personally. You should find that when someone sends a text asking for $$$, you respond in a more loving way.
Article continues below advertisement
2. Find the courage to say no  
You're the one who made it in the family. Everyone knows that you have a good job. Having a stable income does not mean you are without financial hardships. If you know that lending so and so money negatively impacts you, be upfront. Only you know the nuanced way to explain you do not have the extra cash. I encourage you to build up the confidence and courage to say no.
3. Share your knowledge
Is it always the same person asking for help? Is always around the same time? Is it always a certain amount? If you figured out how to get your finances in order, help your family out. Try giving advice in addition to cash. Take the time to understand why this person needs money. Is it systemic and points to a larger issue? Or is it the result of poor planning? You may be more valuable to your family by empowering versus enabling.
Article continues below advertisement
4. Accept the routine
If you pay your cousin's cell phone bill every month, it should become an expense line item on your personal budget. When the request transitions from 'just this month' to every month, change your approach. Accepting the financial obligation as an expectation can help you plan better and may reduce stress. Instead of harping about the bill, it becomes a norm.
My hope is that the above suggestions are helpful. Maybe a combination works best for your situation. Or it is possible none of them will work, but they lead you to a new idea specific for you. We all love our family. At the same time our family can cause stress. Expecting financial help should not be a consistent cause for negative emotions, you can plan in advance. While financial planning does not eliminate financial hardships and or mishaps, it can allow you to be better prepared when they do occur. The cancer diagnosis, the miscarriage, the suicide, these are reasons for panic; not Uncle Jerome asking for a few hundred dollars to help cover his rent for the month.