From Product Conception To Manufacturing: A Step-by-Step Guide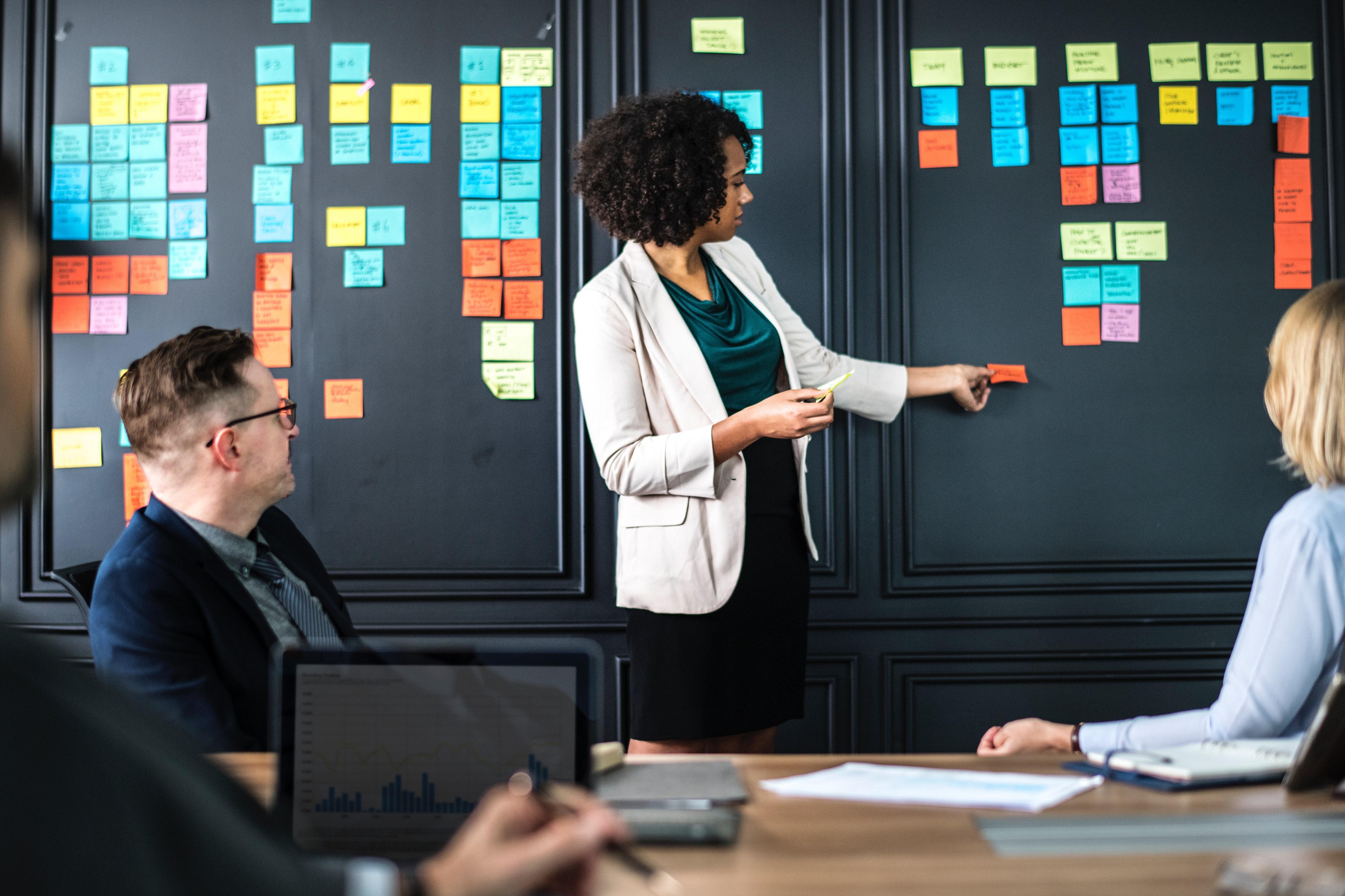 By
SCORE
Apr. 16 2019, Published 3:43 a.m. ET
Every product we use in our daily lives was once just an idea. From your smartphone to your smart speakers, it took people with the confidence and resources to take a dream of these products and turn it into a reality.
Whether your goal for your product is to keep your company relevant, turn a large profit, or something to stir up the market, you won't achieve these goals if you rush through the process, get lazy, or cut corners.
The evolution of brainstorming a new idea to bringing a product to market can seem drawn out and daunting, which is why it's important to narrow down the steps you'll need to take to go from product conception to manufacturing.
Follow these eight steps to go from concept to manufacturing, and hopefully, a profit.
Step 1: Product Concept
This is where you'll form your plan and outline of your product idea. This can include sketches and notes in addition to an explanation of what you want your product to be and how you want it to be used by the consumer. This is where you and your team should ask questions like:
Article continues below advertisement
Who is our target audience?
Is there a need for our product?
Will your product solve a problem for your target audience?
Who are our competitors?
Do we have enough team members to complete all action items for the development?
What is our product roadmap?
What is the size of the market?
Are there any ongoing trends surrounding similar products?
Do you have enough funding to manufacture the product?
What will the name of the end-result product be?
Step 2: Research
It's crucial to your product concept that you and your team research the current demands and any similar or competing for products that may be already on the market. If there is a product out there that could compete with yours:
Article continues below advertisement
How is yours better?
Will consumers have a different experience using your product versus one that is similar?
How will your idea improve on what is already on the market?
How will you market the product once it is fully developed?
Who will be your target audience?
Step 3: Design
Once your research is complete, and the idea has passed the initial screening stage, it's time to dive into the design of your concept. As the design is developed, keep the end user in mind as they are the most important factors to be considered. Since the end goal is to have a product with a user-friendly design, a lot needs to be taken into account during this stage.
As you develop your design, consider the following:
Article continues below advertisement
The function of your product
How it will be used?
What it will be made of?
How long consumers will use your product?
Will it require a warranty?
How much it will cost to manufacture?
Will you be able to make a profit from your product?
Will it require a battery?
Design of the packaging
Step 4: Create The Final Design
The previous step consists of a lot of questions you and your team need to answer. Once you do, you can move on to the final adjustments of your product, since most of the big picture issues should have been resolved at this step.
Depending on your product, your final design can be made using 3D modeling software, which would provide you with a 3D model of your final product. You can also consider using a computer-aided engineering system for a physical depiction of your product, if that would apply.
Article continues below advertisement
You'll quickly find out that going through this step is easier said than done. You may want to rank the factors and features of your product by difficulty and priority. This will show you and your team what features you need most, and which are the most difficult to produce. If a feature is taking too long to create, and get right, it's okay to go back to the drawing board.
This is also the step where you'll need to manage the resources needed for the development of a working product. Doing so increases the likelihood of a successful product release and overall user experience.
Regardless of the manufacturer that you're working with to create your product, include a visual reference of exactly what you have in mind and make sure to ask the factory what information they need from you to move the process along.
Article continues below advertisement
Step 5: Testing
When a prototype is officially created, it's time to start testing. There's no need to wait until the product is completed to perfection, as you may need to solve some pain points before you get to that stage in development.
Leave no stone left unturned, as this is the step is where you need to be most critical. If your product isn't performing the way you had envisioned, don't be afraid to take a step back and reassess, and go back to step three in the process.
Also, consider your target market, and select customers from this target group to test your product. Find out if your product fulfills their needs or wants, and if they would buy it post-launch.
Step 6: Manufacturing And Assembly
When your prototype is exactly what you want, and there were no hiccups during the original testing stage, you can finally begin to manufacture your product. This is where you'll need to think about
Article continues below advertisement
Manufacturing costs and pricing strategies
Which manufacturer to use
The materials your product will be made of
How long it will take to manufacture
This is not the step where you want to cut corners that will sacrifice the quality of your product. Too many products have been released that you know were assembled in the cheapest way possible.
Article continues below advertisement
Step 7: Feedback And Testing
You see the light at the end of the tunnel as your product is finally manufactured, but before it can be released to consumers, it's time for more testing. Whether you ask specialized focus groups, your employees, or friends and family, their feedback and honest criticism is something you should take note of. If any improvements need to be made or issues need to be addressed, consider making these changes before the official debut of your product.
Without offering too much direction or interfering, observe and take note of how each of your test users interacts with your product. Follow up your observations with questions, which can help you during your marketing stages.
Step 8: Official Release
You've successfully taken your product from an idea to a finished product, and now it's time to start selling and (hopefully) making a profit.
A strong product marketing campaign is needed to gain traction around your product and to get it in front of your target audience. Consider launching a press release, various advertisements, or even a public launch event.
Article continues below advertisement
If your product is more niche, consider creating an eCommerce website around your product. On the other hand, if your product is more mainstream, your marketing approach could be securing a meeting with a major business that would be selling your product. Whichever category your product falls in, building a strong narrative behind your brand and its product is a must so your potential customers understand why they should purchase your product.
Make Your Dream A Reality
When you follow these steps, dot all of your i's, and cross all of your t's, you bring your product concept idea from just an idea to a real product that customers will use and enjoy. Who knows, maybe you have created a standout product that will shake up the market for years to come. You won't know until you try.