Need A Fun Way To Organize Your Life? Try One Of These Fun Planners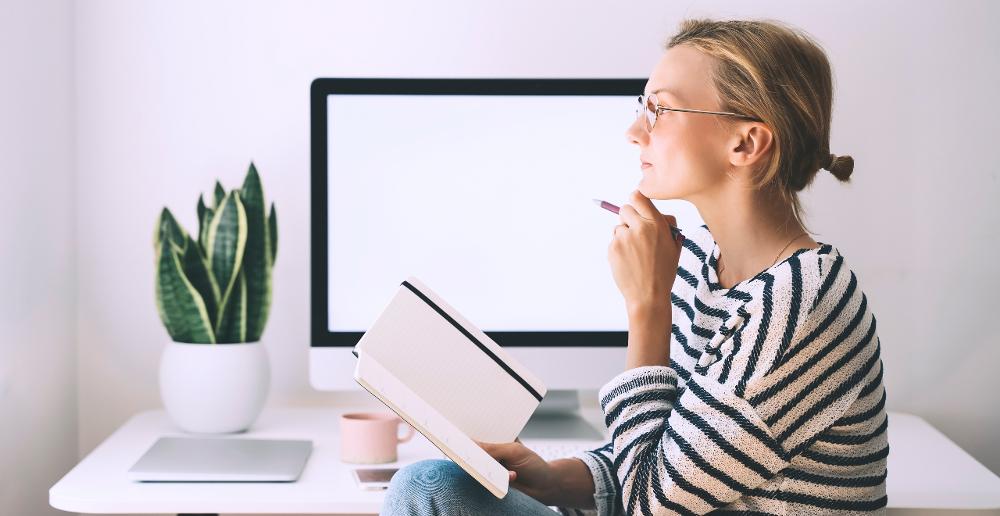 We have smartphones, work computers, personal tablets, Alexa, and even smart refrigerators that give us daily reminders of meetings, tasks, deadlines, and more. We are so inundated with these reminders that we easily dismiss them. Taking a step away from technology and purposefully planning our time and energy is more beneficial. Writing down our priorities and plans and then seeing them all together visually triggers different areas in our brain that helps us encode information more effectively. Check out these five cool planners, select the best one for you, and get your life in order.
Passion Planner
Angelia Trinidad was so overwhelmed after graduating college in 2012 that she created her own system to feel more in control of her future, giving birth to the Passion Planner. The Passion Planner puts your goals first, promoting a life crafted around passions and goals, not to-do-lists. You start with charting your large passions and goals. Then you pick one of those goals and break it down into actionable steps. Next, put those steps into your planner on a weekly and monthly basis. Last, you add your tasks around the goals. Repeat with a few more goals.
Monthly reflection prompts are also included. There are several areas where you can add your own notes, quotes, goal tracking charts and more. Bonus: Several free downloads are available, such as one to craft your own 30-day challenge.
Plum Paper
If you are the type that likes to have things just your way, the Plum Planner, launched by Kristina Kardous is for you. There are so many custom options for the cover, layout, time frame (daily, weekly, monthly), section headings, trackers (fitness, home, finances, etc.), colors, coloring pages, stickers, and more. Plus you can start it in any year or month you want.
Article continues below advertisement
Bloom Pocket Planner
If you are constantly on the go or like to jot down things as you think of them, consider a pocket planner. The Bloom Pocket Planner is small but mighty and full of useful features. They are colorful and fun, which can prompt creativity. While the monthly and weekly views are the star of the show, the additional tools for creating a mission statement, yearly overviews, value mapping, goal setting, joy list creation (yes please), habit auditing and more build out your priorities and productivity. Practical features like bill tracking, habit tracking, important dates, etc. keep your life running smoothly.
According to the company website, Kayln DiNardo and Michelle Askin started Bloom to be more than just paper planners, but as a commitment to "helping others bloom into the best versions of themselves through the power of organization." Beyond their products they have created an online inspirational and supportive community.
Article continues below advertisement
My PA
Alex Warner's My PA was named the best business planner by Marie Claire, and starts with vision planning, then goal setting for the year, monthly, and daily. It supports entrepreneurs with specific features like project planning, social media planning, a habit tracker, scheduling pages by day and week, and weekly reviews.
Additional tools to keep you healthy and happy include wellness trackers, idea and inspiration tools, and a gratitude journal. There's also a companion app.
Notiq
The fonts and layouts continue the elegant aesthetic. You can then build your planner by choosing from many inserts including weekly and daily briefs and schedules, meal planning, budgeting, to do lists, trackers and more.