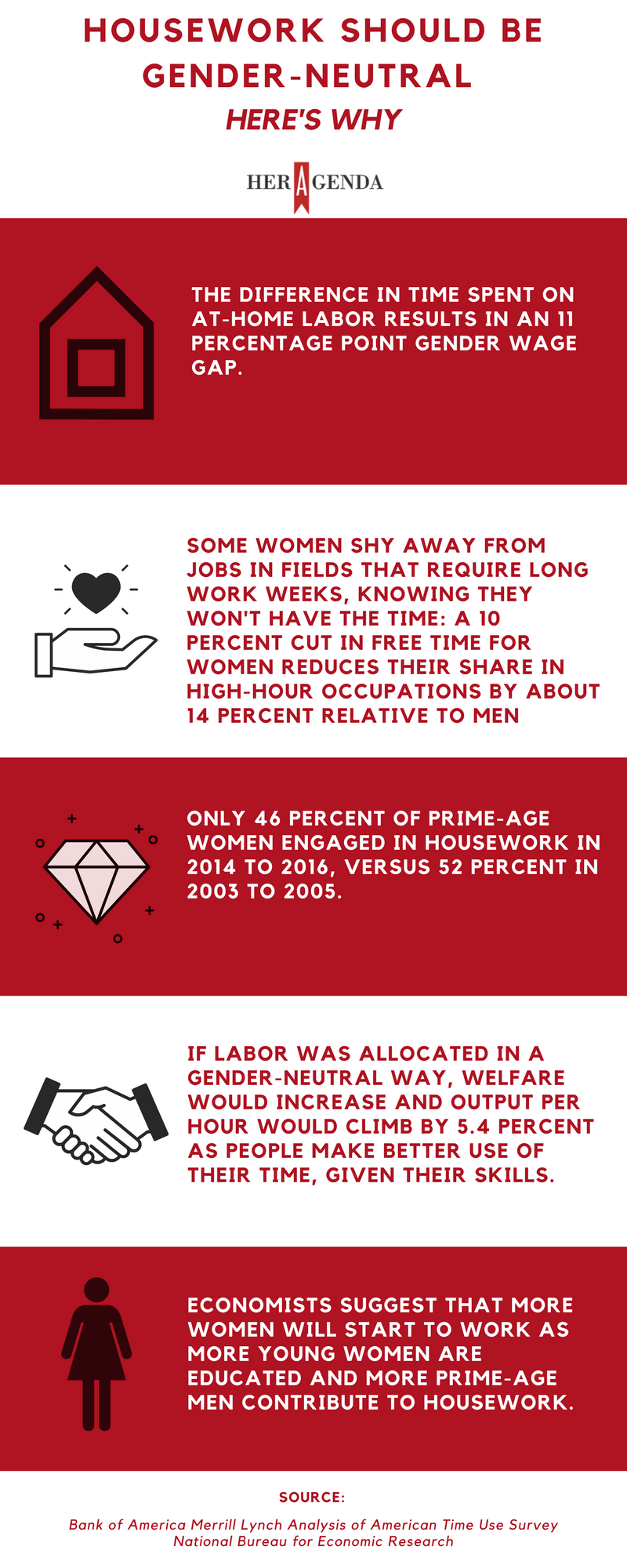 Why Housework Needs To Be Gender-Neutral
By
Alisha Shah
Oct. 4 2017, Published 3:00 a.m. ET
Mass media continuously attributes women as being the one who takes care of the house. While there has been progress in phasing this theme out of the media, there is gradual change on how this theme reflects in real life.
A recent study from the National Bureau for Economic Research shows that the concept of women staying at home to do housework is still pervasive. The study states that women spend too much on housework and miss out on opportunities to stay in the workforce. However, this decision impacts society as a whole, as it decreases the productivity of a workplace.
The findings below express the urgency for housework to be gender-neutral, so productivity around the workplace is improved.