If You're Always Feeling Anxious Here's What You Need To Do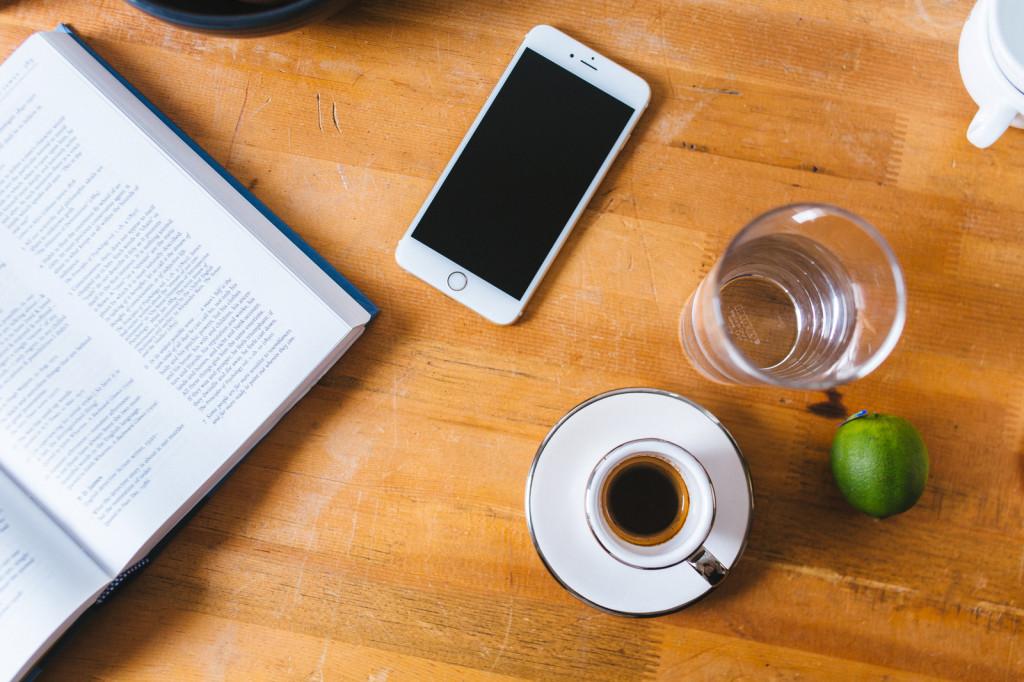 By
Eve Stern
Feb. 11 2016, Published 2:30 a.m. ET
As I write this, my phone sits approximately four inches to my left, my iPad rests behind me in my bag, while a Gmail tab sits idle on my screen, and notifications pop up from my Outlook nonstop.
As a result of the constant stimulation, I'm not calm or focused. I bet many of you can relate to the exact same thing.
The problem is not necessarily technology but the way in which we interact with it. We are always reachable which makes us anxious and overworked.
I remember learning after sometime that my best friend slept with her phone on vibrate. "But what if it's an emergency, what if something happened, and you couldn't be contacted?!" I asked, a feeling of panic, unable to be reachable for my loved ones at all times.
Fast forward a year later to the beauty that is the "Do Not Disturb" mode and I was able to embrace being "left alone" in a whole new way. Like clockwork every night from 9pm to 6am "do not disturb" does it's work letting me relax, focus, and get ready for bed without being interrupted in anyway. It sounds small, but these actions create a huge impact on our ability to unplug, unwind, and center on the person we forget most about: ourselves.
For one, we sleep better.
In addition to straining our eyes, looking at image to image, swipe after swipe, the light hinders our ability to fall asleep, instead telling our brains to wake up. What's more, is our electronic devices emit a blue light, which even further suppresses melatonin levels (that stuff that helps us fall asleep), taking even longer to fall asleep.
The addiction to our phones is real. From the mindless habit of typing in "Facebook" as soon as we open a browser without even realizing it, to the constant refreshing to see how many new "likes" we've received. The problem is these habits take attention away from ourselves and pin our mind to other people, ideas, trends, values, and more.
Article continues below advertisement
No one needs to check their email every five minutes (unless you're a secret agent), yet we find ourselves having to respond to every email the moment a message pops up. Any expert in productivity and leadership would tell you the more you check your email, the less you get done.
A 2013 survey reported that three-quarters of employees typically respond to email within one hour. As Kostadin Kushlev and Elizabeth W. Dunn writes for The New York Times Sunday Review, they found a significant decrease in stress for workers who only checked email minimally (three times a day). Less frequent email checking allow people to do less multi-tasking which creates both a strain and hinders us from completing tasks most efficiently.
While we may not be ready to dive deep and completely get rid of our smart phones for long periods of time, simply taking more breaks away can provide similar, beneficial results. At the end of her two-week experiment, Weir said, "The upshot? Better sleep! Less anxiety! A general sense of pleasure with the world and my part in it!"
So if you're still searching for your "New Year's Resolution" you have your options here:
Check your phone less
Utilize the serenity that is "Do Not Disturb"
Keep the Instagram scrolling and Tinder swiping out of your good night routine
Slow down with the email and aim to only log on three times a day
If you adopt these actions you'll sleep easier, be happier, feel less stressed, and most of all you'll live your 2016 to the fullest.