Gia Peppers Talks Season 3 Of 'More Than That,' Building Wealth, And Moving Forward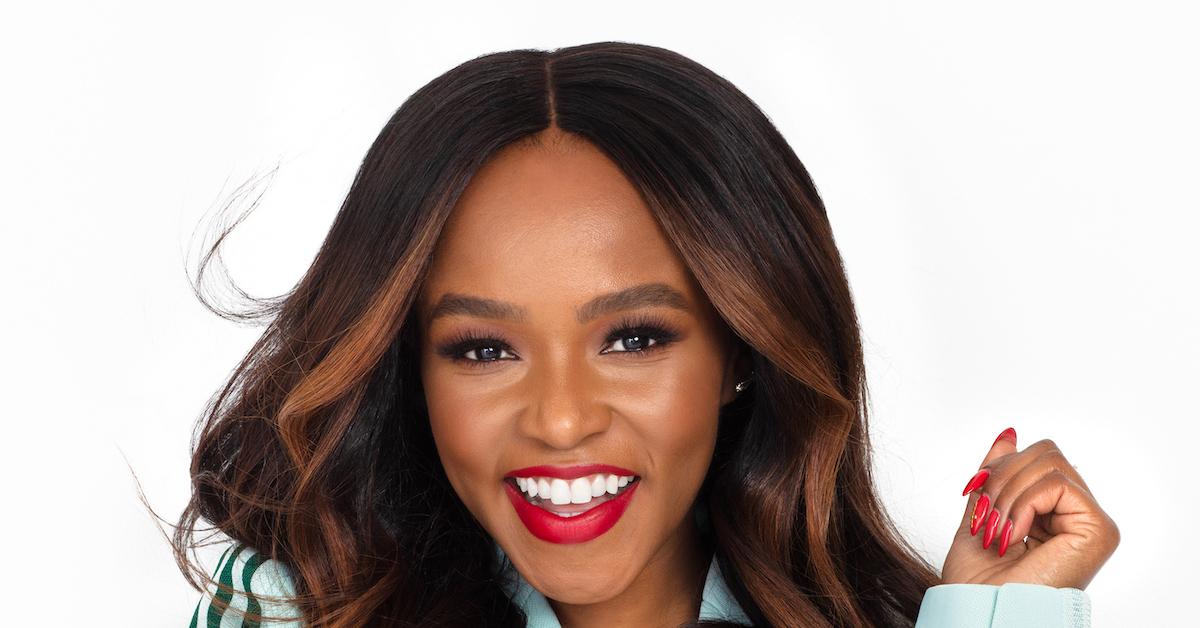 Gia Peppers, an award-winning on-air talent and veteran entertainment journalist, is back hosting the third season of her Urban One podcast and radio show, "More Than That." Dentsu is also a partner.
Since 2020, the 20-minute podcast has been known for creating visibility among people of color, so much so that it won AdWeek's DEI Podcast of the year in 2022. With honest, authentic conversations featuring today's trailblazers, cultural leaders and educators, Gia dives deep into issues impacting the Black community, from Black women in sports, to sustainability, family relationships, and more.
In an exclusive interview with Her Agenda, Gia offered an inside look at what we can expect listening to this season:
Her Agenda: I listened to the podcast last week, and I thought it was good! I really enjoyed it.
Gia Peppers: It's really cool because essentially 'More Than That' takes a deeper look at conversations that we're having about how we approach wellness, social justice, love and humanity from the perspective of the Black community in this current day and time.
That's why we thought HBCUs would be a great way to start off season three because HBCUs are having such a moment. And now that they're getting this mainstream attention, what do we do with the moment? How do we make sure the moment isn't just a fad? And so I loved having Cari Champion and David Banner on to talk about the two sides of the conversation that we are seeing unfold now.
Her Agenda: What are the topics that you're looking to cover this season?
Gia Peppers: In season three, our theme has been future forward and moving forward. And so we've been talking about HBCUs, but our next episode is going to be about financial wellness. We have all these great conversations about generational wealth, but now we're talking to experts about how to build it for yourself and for your family. We had on Dr. Soaries, who's an incredibly brilliant man when it comes to creating wealth for yourself.
Article continues below advertisement
We had on DJ Envy, who we all know from the Breakfast Club. But what people don't get to know about Envy is that he is really big on creating a family legacy and really big on investing in real estate, and so, that's episode two. And then episode [four] is about Black love. I love talking about Black love, how important it is, how necessary it is, and how revolutionary it is. So we run the gamut on all the aspects of our current experiences.
Her Agenda: When I was listening to the podcast, I noticed that each episode is very short. It's so conversational. And nobody talks about these topics in mainstream media. Topics like blockchain, you don't really know anything about it.
Gia Peppers: Yeah. And I think that's why 'More Than That' is so important. And so I think it's really cool because we get to envelop people in the full stories of the people we think we know.
Erica Campbell will be a guest as well. She's a mom, the first lady of a church, a television personality, a radio host, a whole Grammy award-winning songwriter, and a wife. And so, how does she handle it all? I love talking to her because she helps women feel free to own the fact that yeah, you might be overwhelmed, and that's OK. Let's talk through it. I think it's just a shared space of understanding, but also enlightenment. I really enjoy this show for sure.