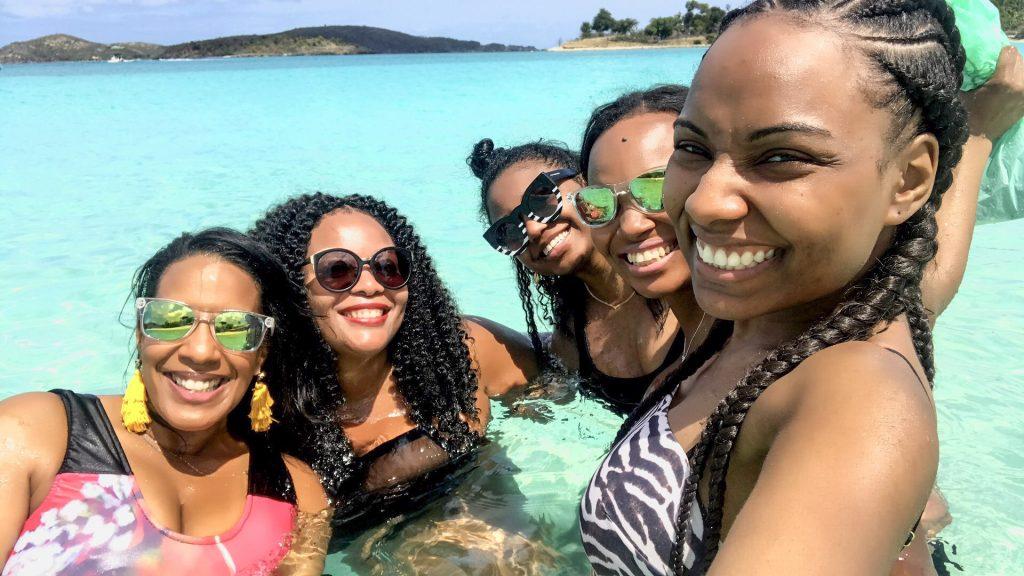 Here's Why The United States Virgin Islands Is The Perfect Girls Trip Destination
By Rhonesha Byng

Sep. 5 2019, Published 1:24 p.m. ET
If you're looking for the perfect destination for a girls trip, look no further than the United States Virgin Islands.
Made up of the islands of St. Thomas, St. John and St. Croix, the USVI has beach, sun, and a bustling economy led by Black women entrepreneurs.
"Since our inception and since we've evolved as a community, women in the Virgin Islands have led every major change including riots and protests that once ended slavery, that once changed the way that we were paid, and that changed the dynamics of the Virgin Islands," explained Desiree Wilkes, manager of media and industry travel relations for the US Virgin Islands.
Hurricane Dorian recently passed through the island, but not to worry, all is well and the islands are open for business. It's been two years since Hurricane Irma and Hurricane Maria devastated the USVI and the tide is turning in the right direction for the three islands. I spent five days in this beautiful place and from the tourism board, to the driver, and even our chef, at every point I was surrounded by innovative and powerful Black women.
Article continues below advertisement
If you're anything like me, getting away from the hustle isn't easy. But recent studies have shown that girls trips are good for your health. It's important to take your vacation days especially when you are working in a demanding and stressful deadline-driven field. It will help you come back feeling reset, refreshed and help you live longer (which ultimately allows you to get more done).
That's one reason to book ASAP. If you haven't taken a girls trip this year, consider that and read below for four more reasons to bring USVI to the top of your list of places to visit: