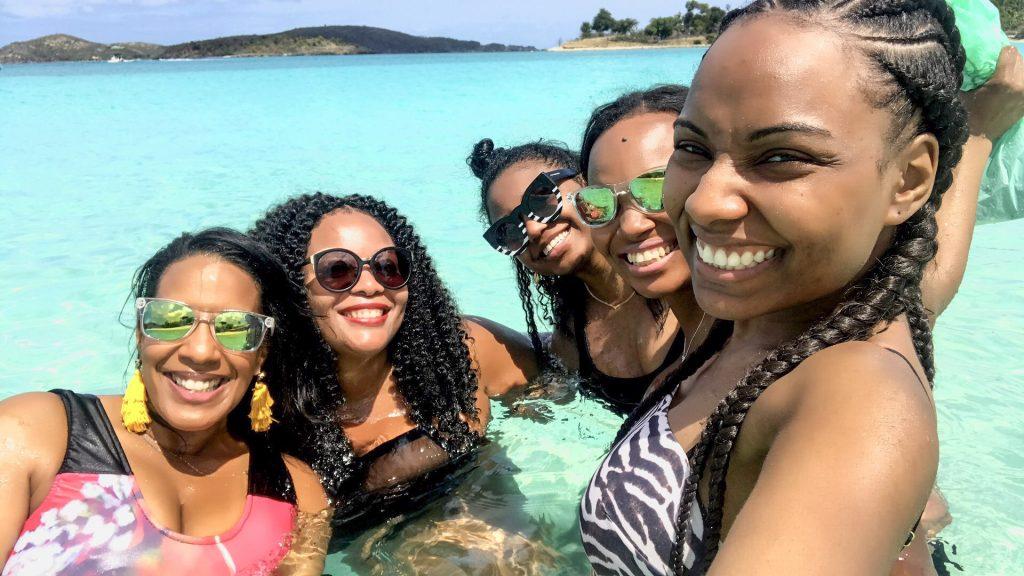 Here's Why The United States Virgin Islands Is The Perfect Girls Trip Destination
By
Rhonesha Byng
Sep. 5 2019, Published 1:24 p.m. ET
If you're looking for the perfect destination for a girls trip, look no further than the United States Virgin Islands.
Made up of the islands of St. Thomas, St. John and St. Croix, the USVI has beach, sun, and a bustling economy led by Black women entrepreneurs.
"Since our inception and since we've evolved as a community, women in the Virgin Islands have led every major change including riots and protests that once ended slavery, that once changed the way that we were paid, and that changed the dynamics of the Virgin Islands," explained Desiree Wilkes, manager of media and industry travel relations for the US Virgin Islands.
Hurricane Dorian recently passed through the island, but not to worry, all is well and the islands are open for business. It's been two years since Hurricane Irma and Hurricane Maria devastated the USVI and the tide is turning in the right direction for the three islands. I spent five days in this beautiful place and from the tourism board, to the driver, and even our chef, at every point I was surrounded by innovative and powerful Black women.
If you're anything like me, getting away from the hustle isn't easy. But recent studies have shown that girls trips are good for your health. It's important to take your vacation days especially when you are working in a demanding and stressful deadline-driven field. It will help you come back feeling reset, refreshed and help you live longer (which ultimately allows you to get more done).
That's one reason to book ASAP. If you haven't taken a girls trip this year, consider that and read below for four more reasons to bring USVI to the top of your list of places to visit:
Article continues below advertisement
Convenience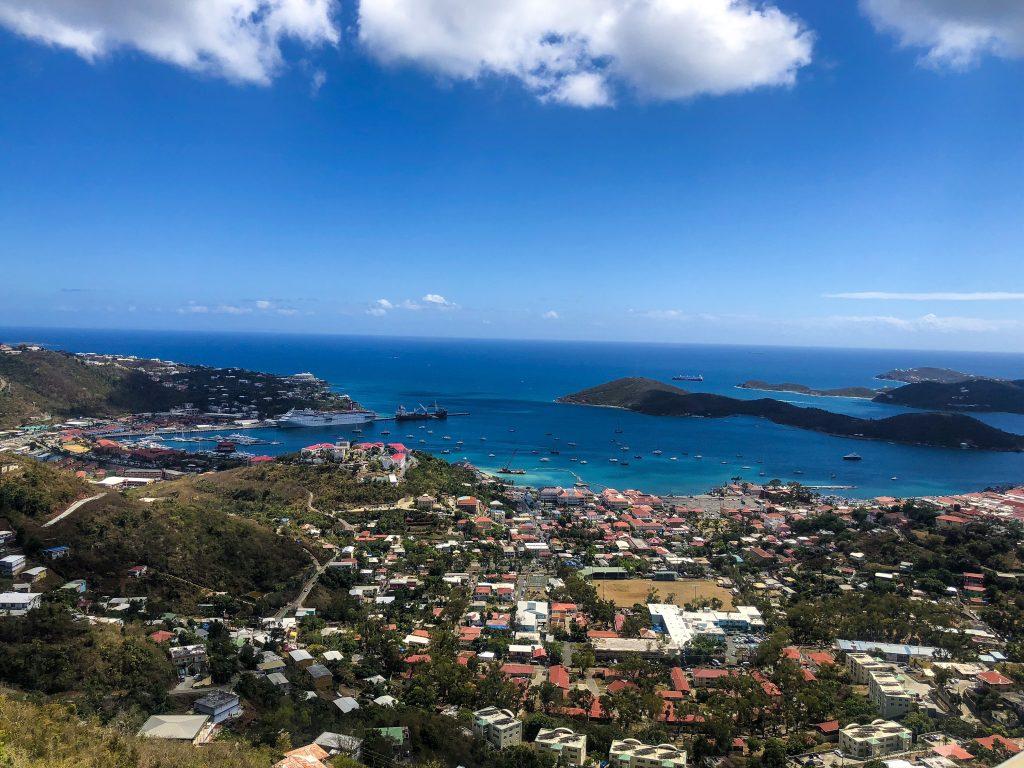 This is major, you do not need a passport to visit! So if your girls are like "I would go, but I need to renew my passport," let them know that is not an excuse. All you need is your ID. A few airlines stopped direct service due to hotels shutting down and lack of demand after Hurricanes Irma and Maria, but most of the hotels are now open and more airlines are opening back up direct routes to this location.
Article continues below advertisement
A Legacy Of Black Girl Magic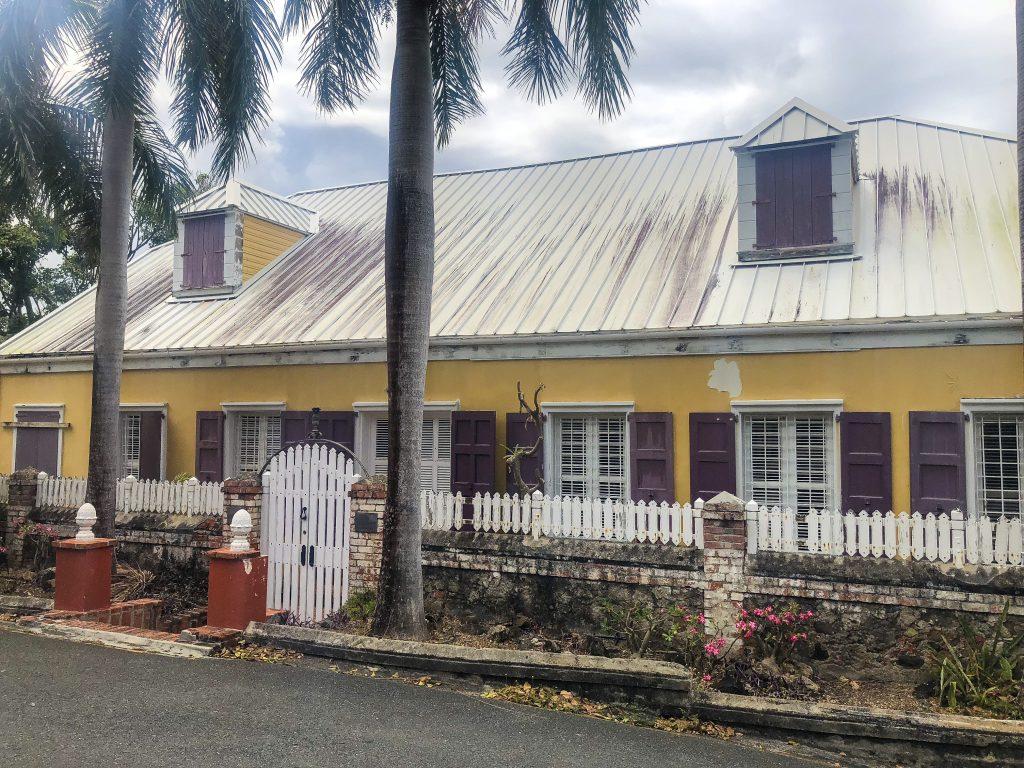 The term Black Girl Magic may be of this time, but the concept isn't new, especially in USVI. Black women have always been at the front lines, holding things down and turning up to create movements. Too often, however, the history of Black women leading is buried and left unknown. That's why when you're in USVI, although it's tempting to want to lay on the beach soaking up the sun every moment, it's worth it to take a short walking tour when you're in St. Thomas. It's fascinating to learn about the women who created movements, led rebellions and worked to end slavery.
Article continues below advertisement
You'll hear about women like Anna Heegaard whose efforts to influence her lover Peter von Scholten played a hand in the abolition of slavery in the Virgin Islands, and "The Three Queens of the Virgin Islands" who led a rebellion to force improvement to labor conditions as promised by law. These women led the charge in burning down stores, sugar fields, and sugar mills on 50 plantations in St. Croix. Their names were Mary Thomas, Axeline Elizabeth Salomon (called Agnes), and Mathilda McBea. (If you're looking for a good walking tour company look into Historical Walking Tour of Charlotte Amalie with Felipe Ayala).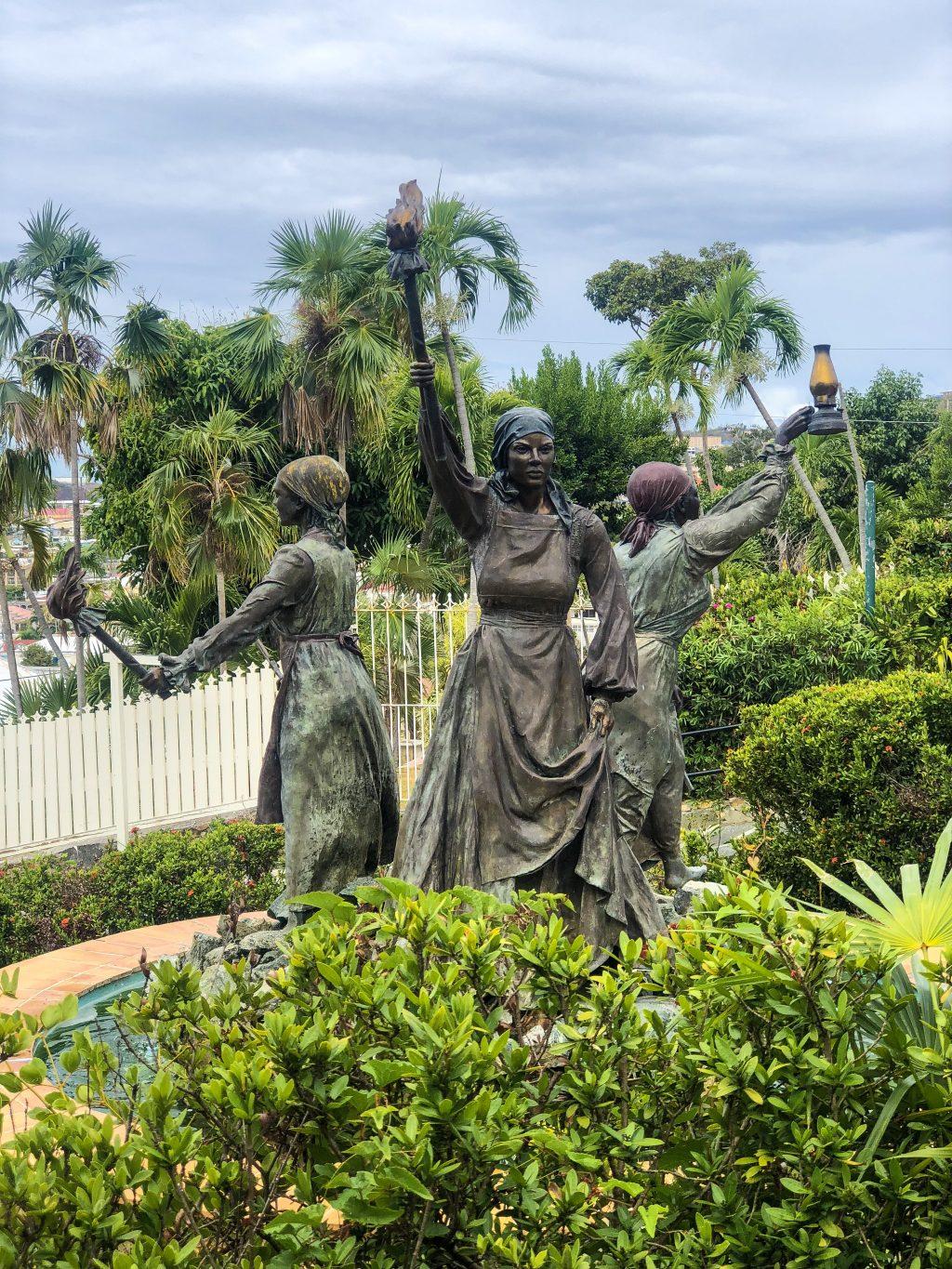 Article continues below advertisement
Wilkes, who in addition to working for the Tourism Board grew up on the island, says that these stories are aplenty. "We are not new to seeing Black women lead. It's ingrained in all of us [women], we have this fighting spirit. Women will continue to lead and change the Virgin Islands because that's what we've been doing since day one."
That strength, perseverance and rebellious spirit is felt as you walk the streets, and interact with the community. Women are respected and hold their own. If you're here on a girls trip, you won't have to look far to find and support women-owned businesses.
One restaurant to stop in after your walking tour is Gladys' Cafe (Royal Dane Mall – West Charlotte Amalie) where they serve authentic local cuisine like conch in butter sauce, stewed chicken, and sweet potato mash. Unfortunately, this restaurant is temporarily closed due to a devastating fire. You can keep an eye on their Facebook page for updates on when they'll re-open.
Article continues below advertisement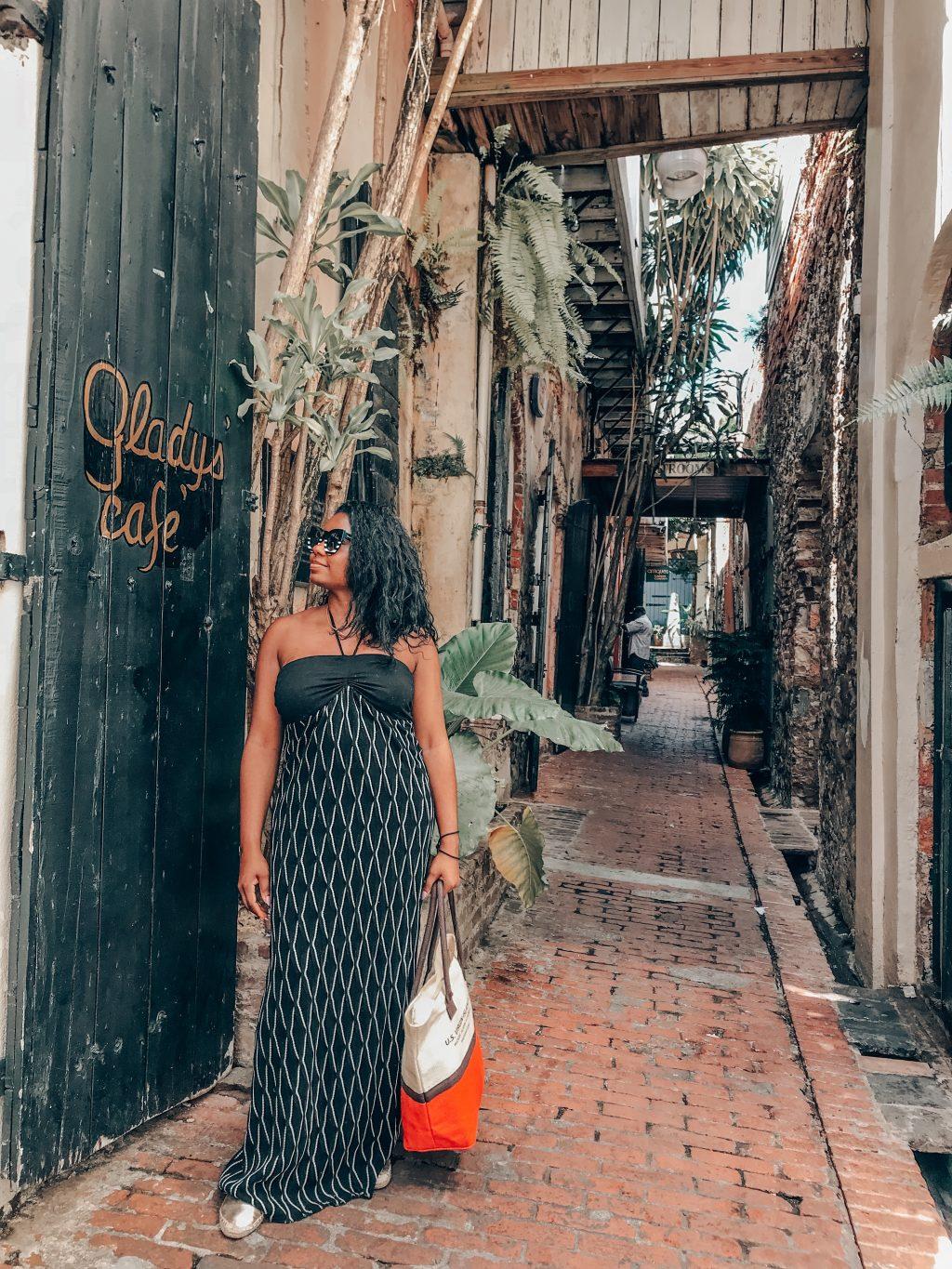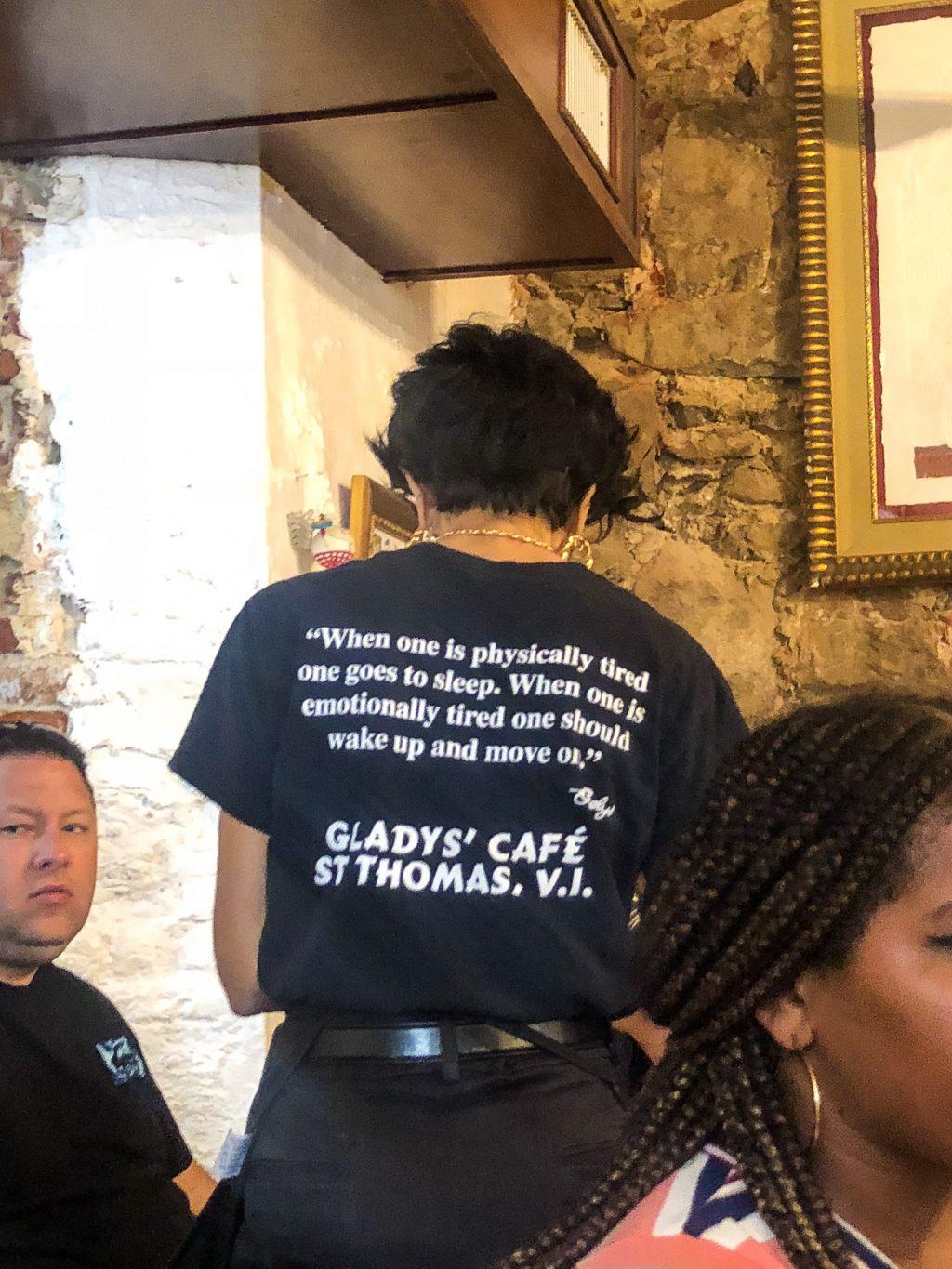 Article continues below advertisement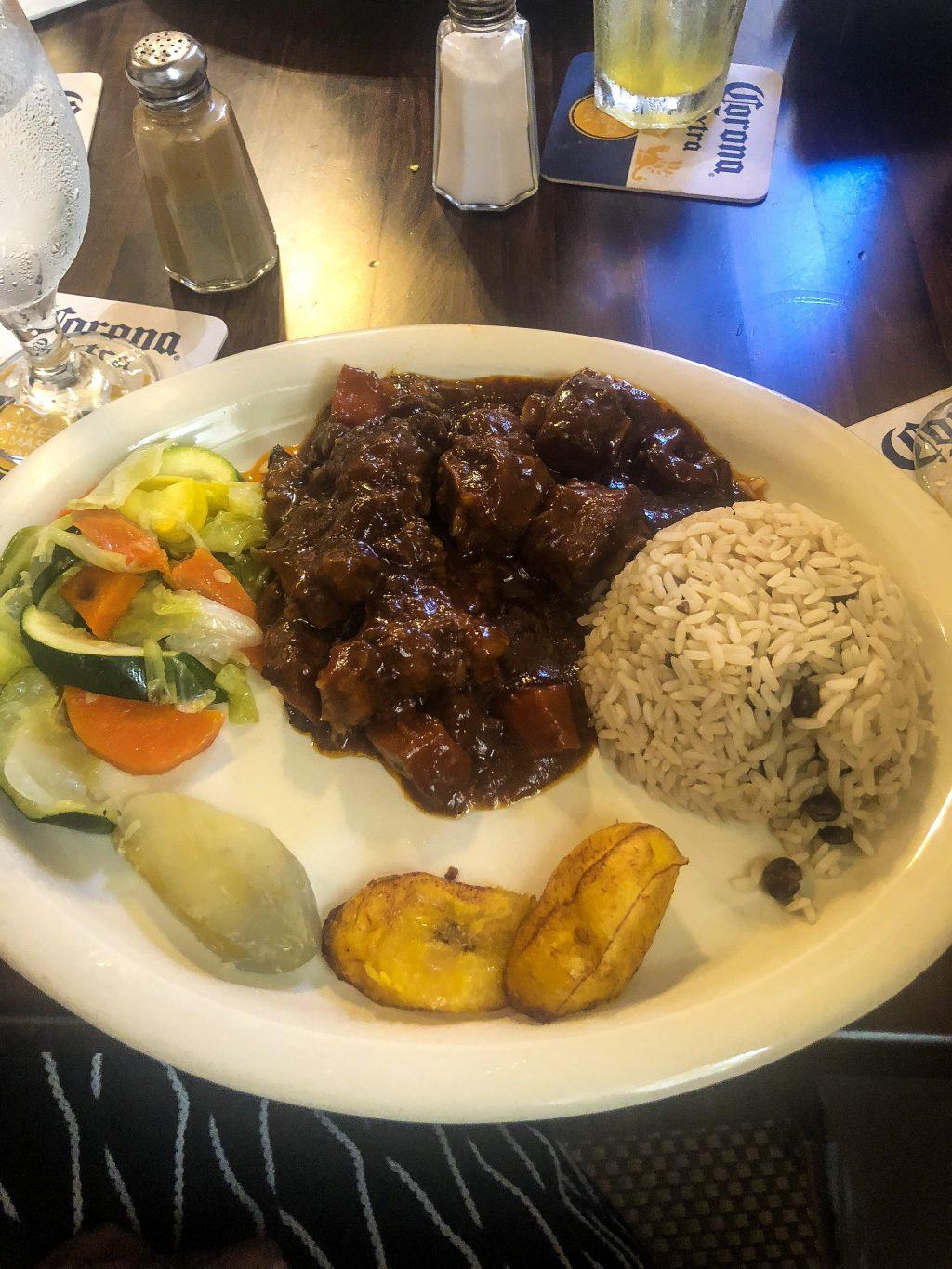 And when visiting St. Croix, be sure to stop into Cultured Naturals Body Care Experience to stock up on all-natural body care products with locally sourced ingredients. You can even create your own custom products in store.
Article continues below advertisement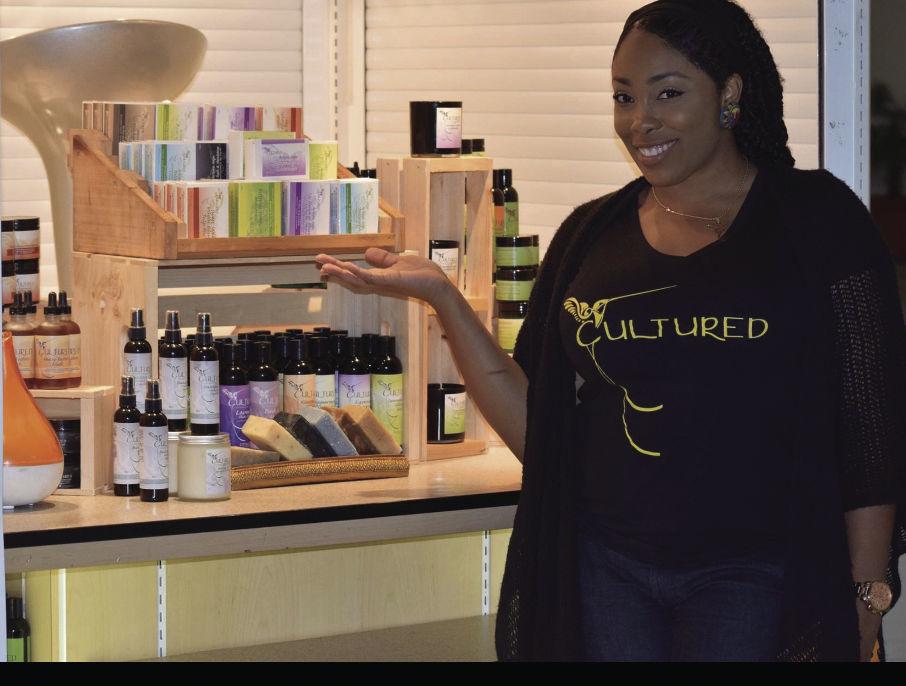 A nurse by day, the founder Ramone Reid started the company in 2015 after a cancer diagnosis. She decided to purge everything in her kitchen and in her bathroom that she deemed toxic. Ramone then began creating her own products for hair care, body care, and face made with ingredients sourced from local farmers. Everything changed from that point for the better. Doctors even said she would be unable to have children and today she is the mother of two little girls.
Once her health took a turn for the better, the demand for her products grew. She went from selling out of handbags and trunks to now having her own store in St. Croix.
Article continues below advertisement
By day, Ramone still works as a nurse, and although she's between two worlds, she sees the common thread in body care/skincare, "I feel like it's the same, it's a care profession…" she explained to me during my visit to her store for a private spa day.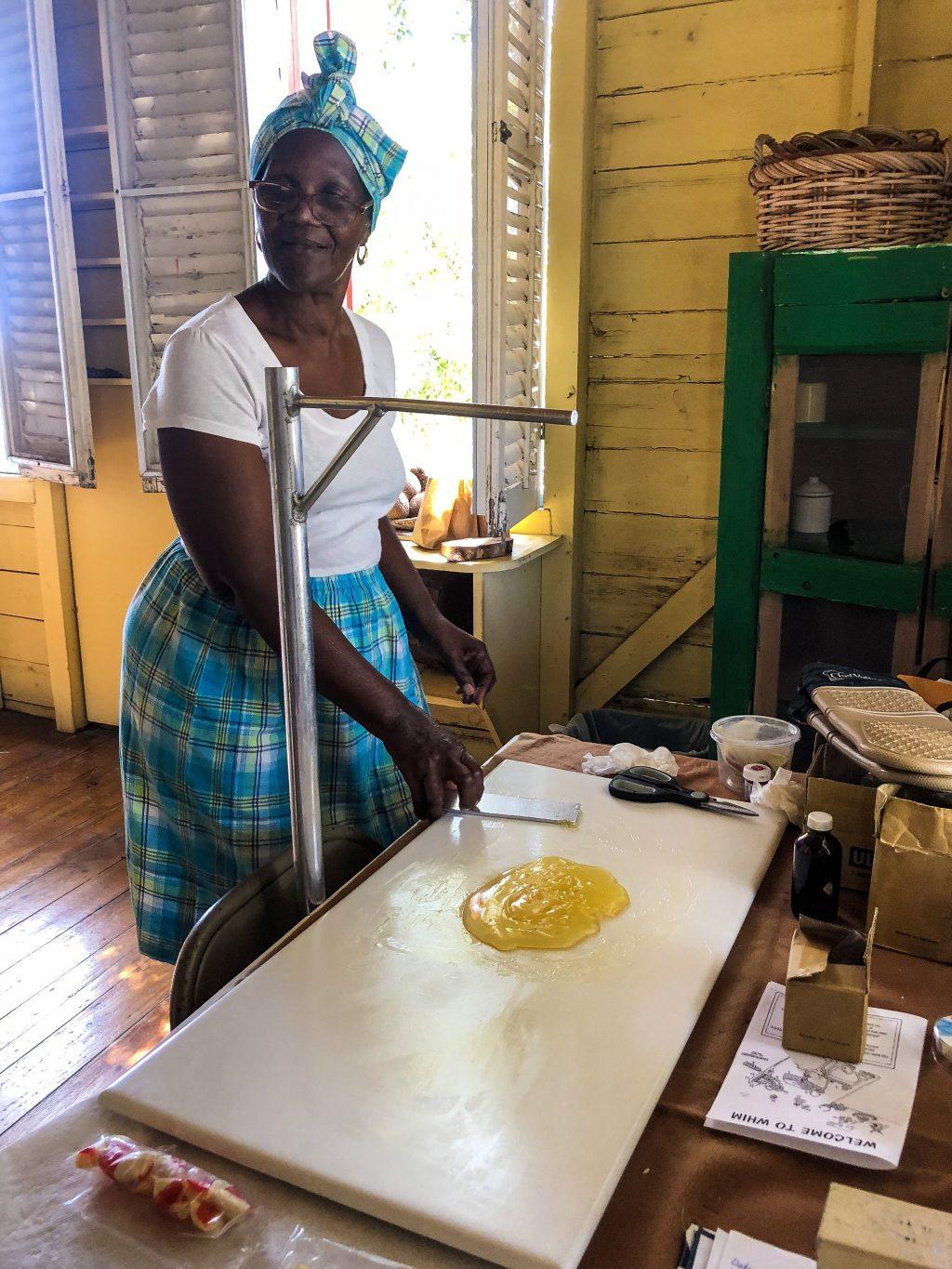 Article continues below advertisement
Another historic site to add to your Black Girl Magic list is the Whim plantation. Sugar known as "West Indian gold" played an important role in the economy and culture of the island. You can even take a candy-making class, after touring the 12-acre site.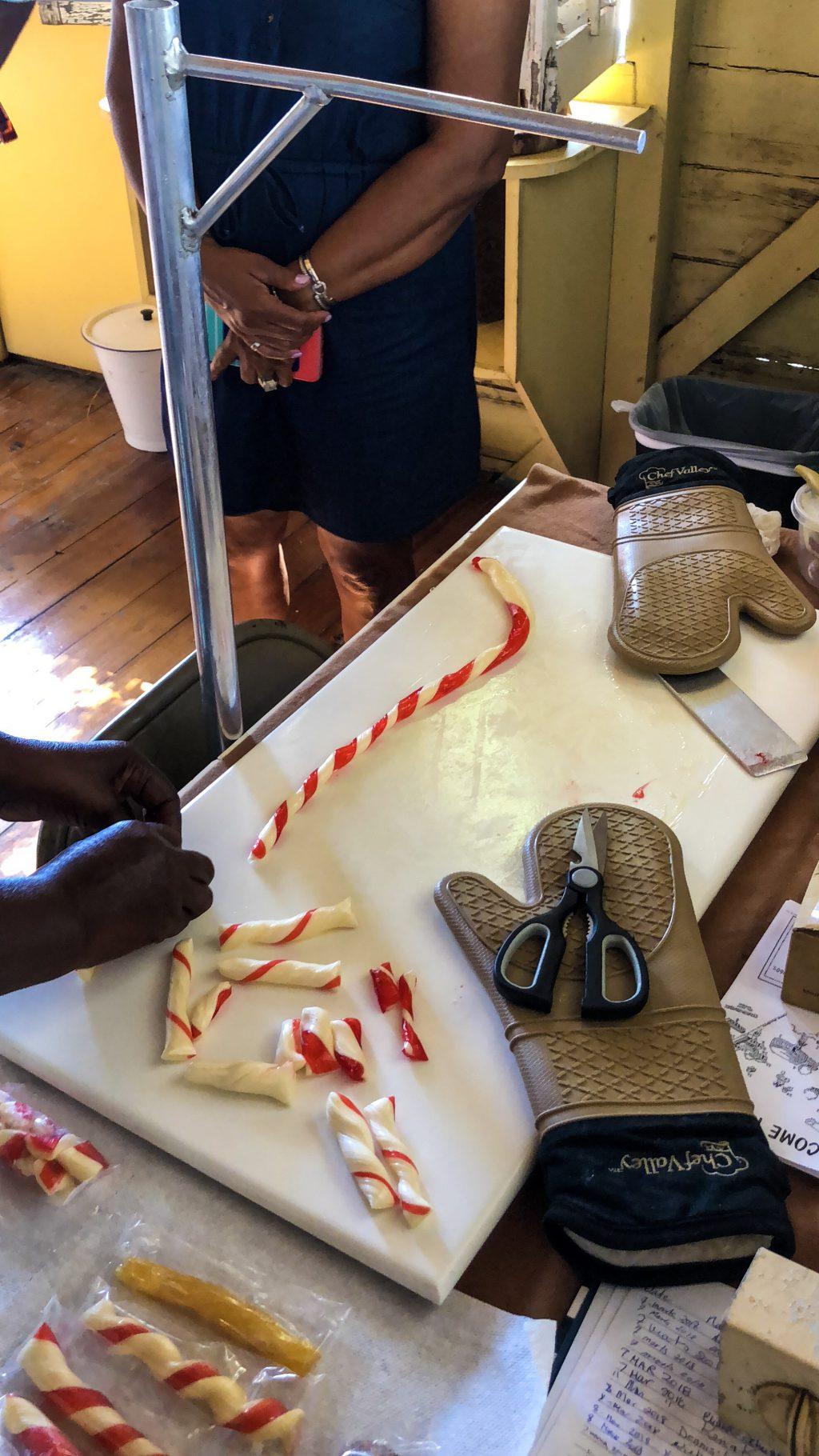 Article continues below advertisement
Beach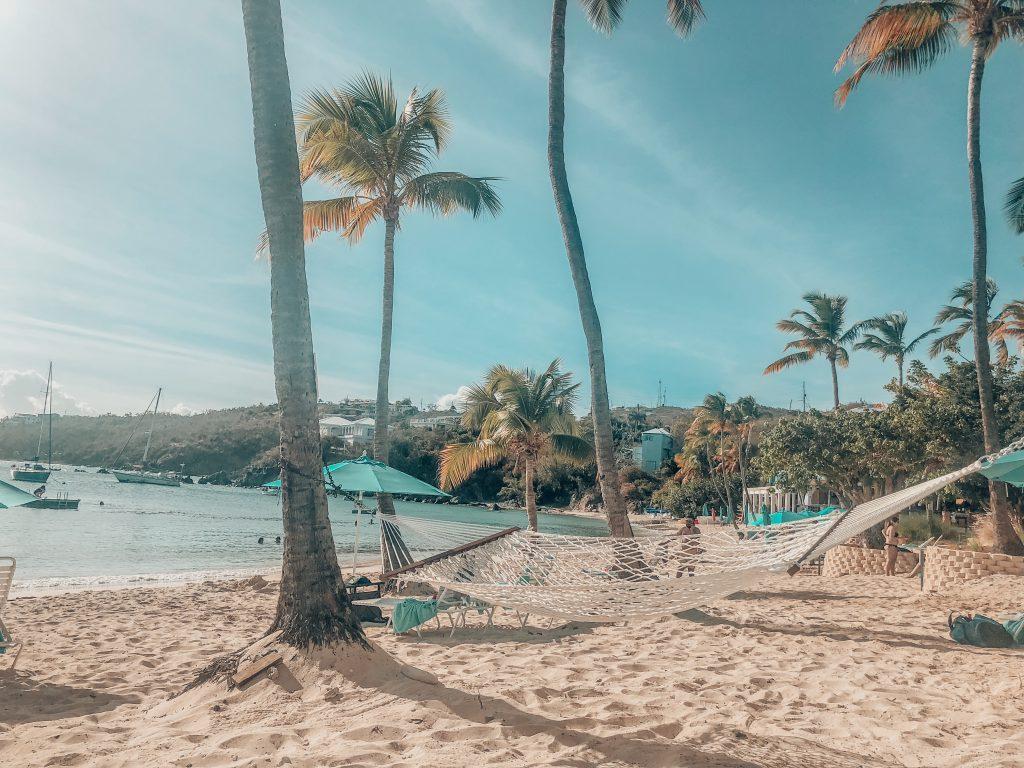 A requirement for anyplace we would deem to be the perfect destination for a girls trip is beach beach and more beach. There's more than enough white sand and crystal blue waters to go around on any of the three islands. I had a chance to visit Scott Beach in St. John and Coki Point Beach in St. Thomas. If you're open to adventure and want to see multiple beaches it's recommended to book a catamaran leaving from Sapphire Marina where you can enjoy a half-day sail around St. John's coves for snorkeling and swimming (recommendation: Local Flavors Charter).
Article continues below advertisement
And have you ever had lunch on water? I don't mean the kind you pack and bring with you, but the kind from a restaurant floating on the water! This is a thing, in the waters of St. John. There is a restaurant called Lime Out VI the "first floating bar and restaurant in the Caribbean," according to our official guide.
Article continues below advertisement
Although, if you've been to the islands before you know this concept is far from new. Many times I've witnessed people come by with boats, buoys etc with drinks and food. But this takes it to the next level with full kitchen staff, bar stools in the water, and a boat parking lot (in the water.) You pull up your vessel and tie it to the boat next to you and the waitress comes out (walking/climbing across the boats) and takes orders. You can jump out if you'd like to sit on the barstools to eat and order there as well.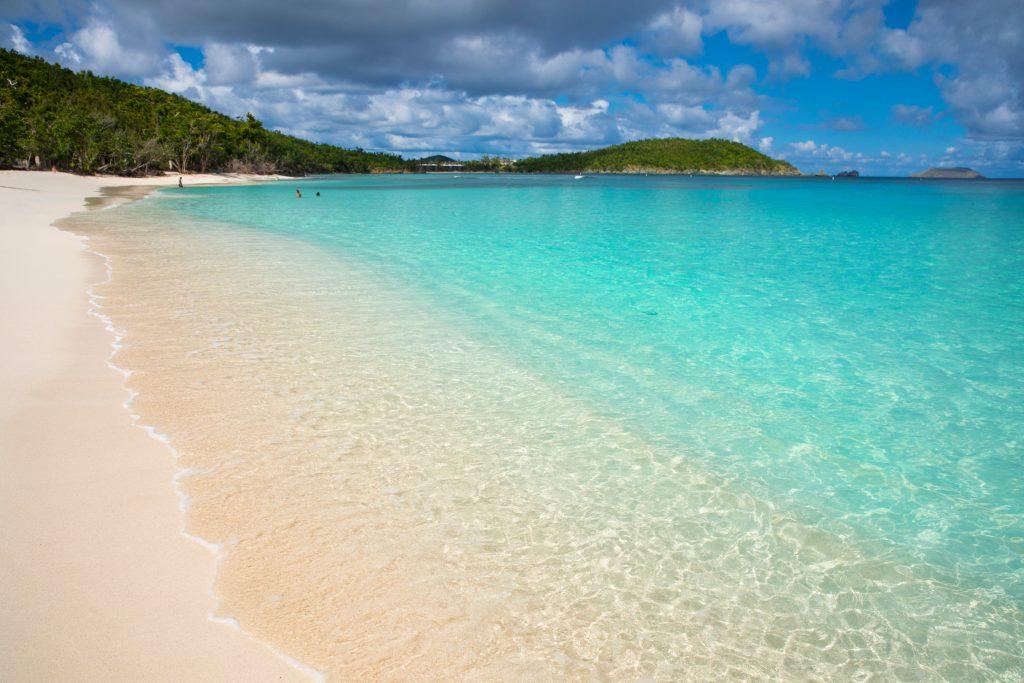 Article continues below advertisement
Food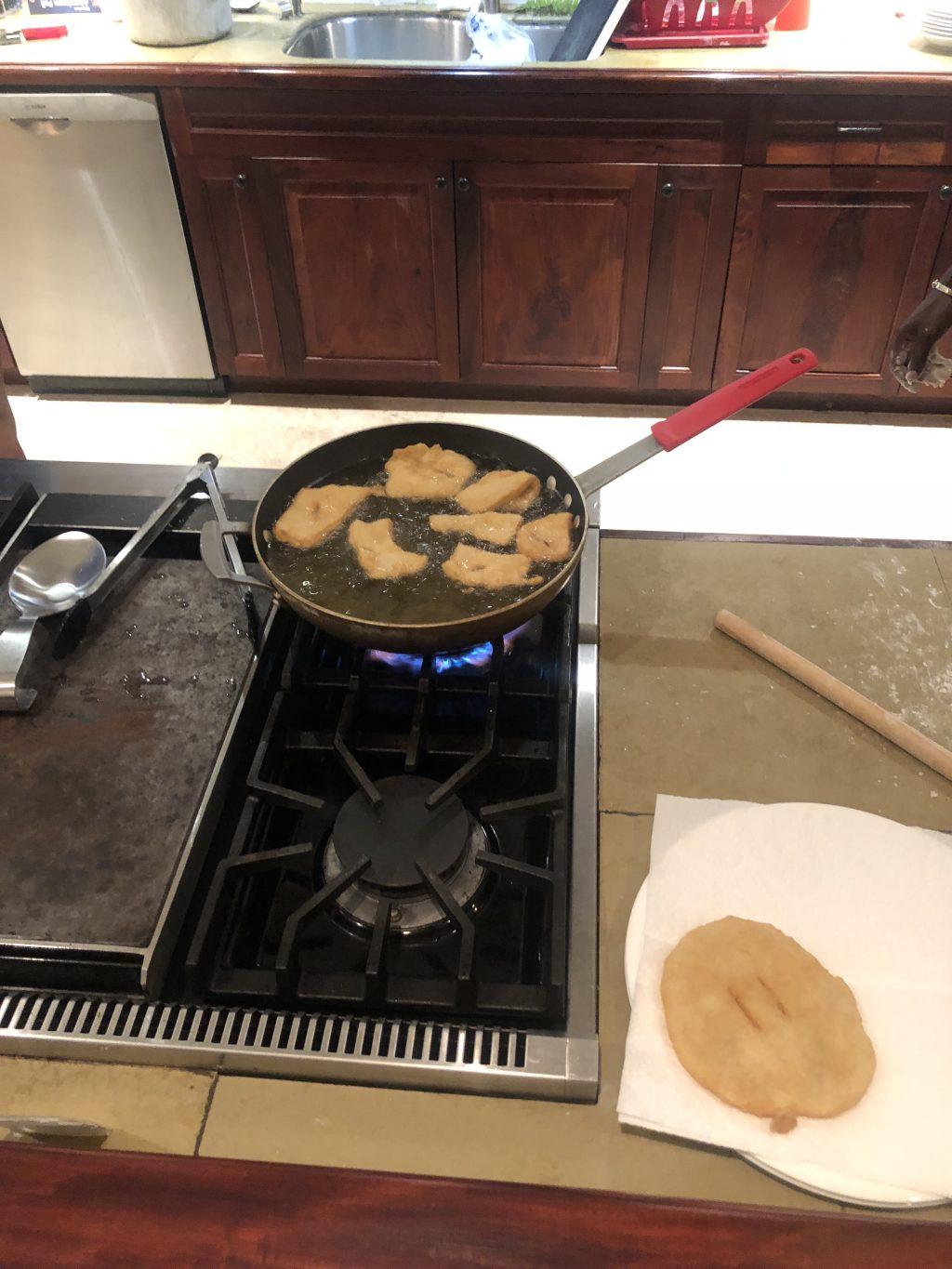 Aside from rich and flavorful tastes, there's a rich history connected to the food of the island. My group had a private cooking demonstration with Chef Julias Jackson and Cassandra Hanley of Passion Fruit Chefs, and Jackson showed us how to make a Johnny Cake. He shared a bit about the historic significance tied to this food. It's what people would give to their relatives to take with them on the slave ships. A small, quick something that could fill them up, if only for a moment in the midst of an unbearable circumstance. Think about that. It's called a Johnny Cake, because it stems from the word journey.
Article continues below advertisement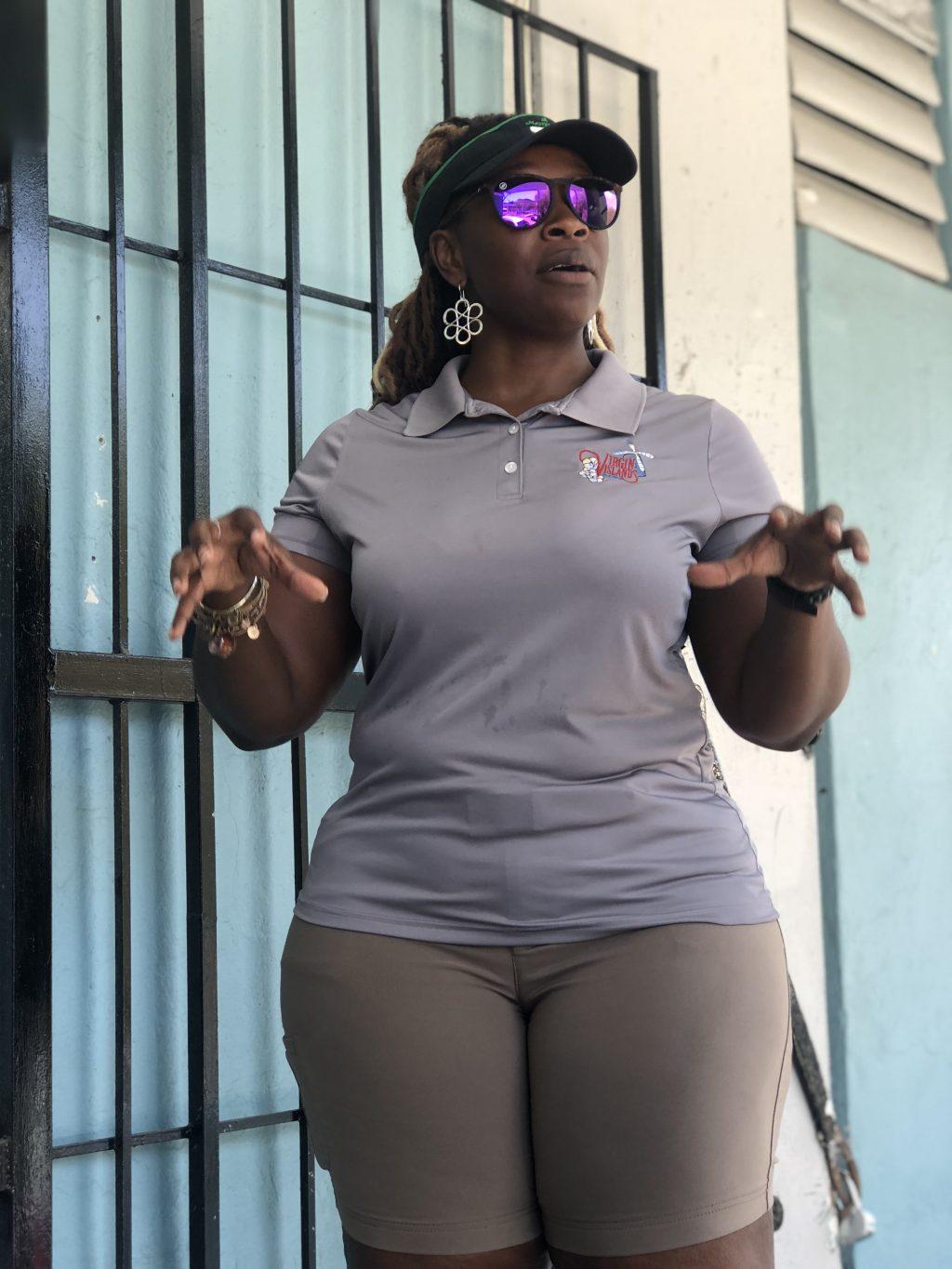 When you're in Saint Croix, it's worth doing a walking food tour. Once again, at the helm of this experience is a Black woman. Anquanette Gaspard is the founder of Virgin Islands Food Tour (Taste of Twin City Food Tour) and you can book online via www.vifoodtours.com. The tours take place in downtown Christiansted–a vibrant and rich city that needs to be seen and felt up close.
In her own words, "you gotta feel Saint Croix. It's hard to really describe it, you have to feel it."
Article continues below advertisement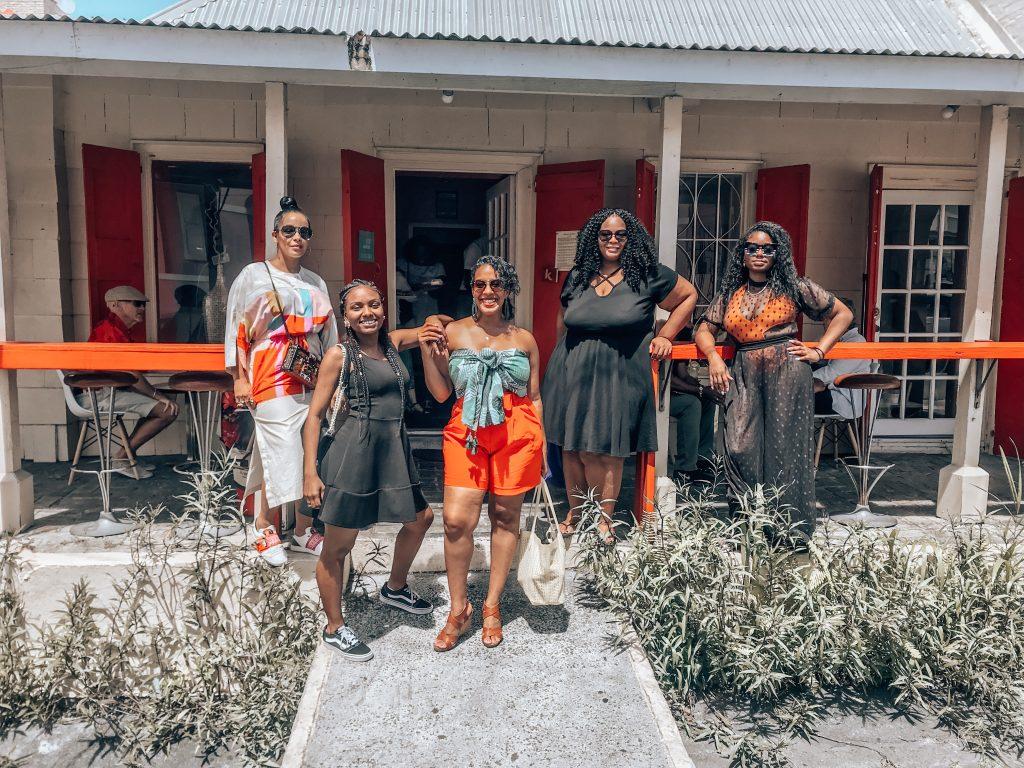 This overview simply scratches the surface of what this magical place has to offer. One thing I can't emphasize enough is how much the US Virgin Islands is truly the perfect destination for a girls trip. For more guidance on what you can add to your itinerary for an unforgettable girls getaway, visit the USVI official guide, here.