Recap: Global Citizens Takes On Global Issues With Mega Superstars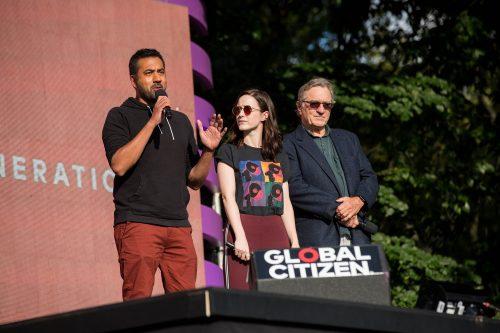 Kal Penn, Rachel Brosnahan, and Robert De Niro present at the Global Citizen Festival in Central Park on Sept. 29, 2018. (Mengwen Cao for Global Citizen)
With the mission to end extreme poverty by 2030, Global Citizen brought in today's most talented, and influential figures together with fans and festival attendees to help advocate their efforts on Saturday, September 29, 2018.
Entertainers like Janet Jackson, Cardi B, Shawn Mendes, Danai Gurira, and Kal Penn along with former First Lady Michelle Obama, Global Citizen ambassador Rachel Brosnahan, New York City governor Andrew Cuomo and more, reminded the 60,000 festival-goers that while they're there to have a good time, to take part in pressing global issues like gender inequality, poverty, citizenship, the importance of voting, ending cash bail in NYC and much more.
The festival, sponsored by Procter & Gamble as part of their commitment to creating a more equal world by hosting the first ever #SheIsEqual summit co-hosted by Global Citizen and the ANA #SeeHer initiative on Friday, September 29 featured guest speakers like Bozoma Saint-John, Reese Witherspoon, Katie Couric and more.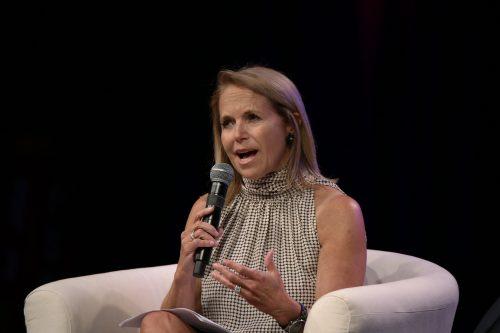 Article continues below advertisement
Katie Couric at #SheIsEqual Summit Credit: P&G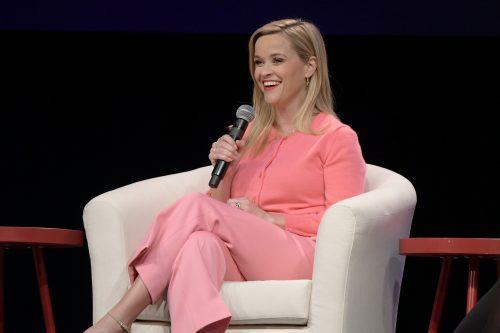 Article continues below advertisement
Reese Witherspoon speaks at the first-ever #SheIsEqual Summit (Photo by Leigh Vogel/Getty Images for Procter & Gamble)
Throughout the show, each performer took a stand on specific issues and explained to the audience how they can take part and make a change. Janelle Monae expressed the tough week it's been on victims of sexual assault (referencing from the Bill Cosby's conviction) and reminded them saying "I hear you, I see you, I believe you."
Cardi B's first performance, since giving birth to her daughter Kulture, used her platform as a call to action, getting people between the ages of 18 to 25 to vote this upcoming midterm election and had the help of former First Lady to get her message across.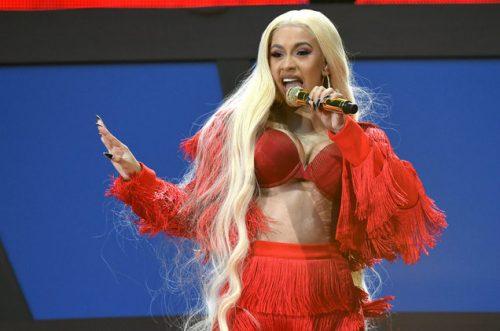 Article continues below advertisement
Cardi B at Global Citizen Festival (Michael Kovac/FilmMagic)
"We need to vote, especially us, the millennials," the Bronx native said. "Last election everybody took it as a joke — even me — because I thought 'That person ain't gonna win,' and look where we at now!"
Shortly after Cardi B's performance, an incident happened where many thought it was either gunshots, a fight or a terrorist attack. Soon after police officials and Global Citizens soon clarified it was the barriers that had collapsed, which made the gunshot-esque sound. While there were no deaths, many were scared. It reminded a few concert goers the need and importance of gun control in this country.
Despite the fiasco that occurred, the show resumed and ended on a high note.
Janet Jackson, who tapped Q-Tip from A Tribe Called Quest to join her for a song called 'Got 'Till It's Gone', spoke about bullying, violence, and gender equality.
Article continues below advertisement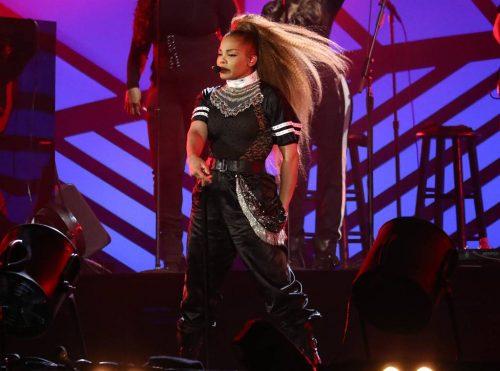 Janet Jackson Performing at Global Citizen Festival. (JOHN NACION/startraksphoto.com)
"I'm sick. I'm repulsed. I'm infuriated by the double standards that continue to threat women as second-class citizens" Janet Jackson said. "Enough! Enough injustice, enough bigotry, and mistreatment… It has to stop and stop now! Equality is our demand. Action is our answer."
Last year's Global Citizen had artists like Aleesia Cara, Green Day, The Chainsmokers and the legendary Stevie Wonder, who kneeled in honor of Colin Kaepernick, perform at NYC's Central Park's Great Lawn, which occurred in the midst of Hurricane Maria and Irma in Puerto Rico.