Go Gina! Women In Music Showed Up And Out At The Grammys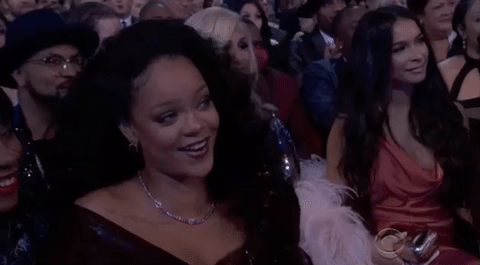 In a male-dominated industry, female musicians, producers, and executives alike stood in solidarity at the 60th Annual Grammy Awards. Held in New York City at Madison Square Garden, the ceremony attendees put on their best 'fits to grace both the carpet and the stage.
Article continues below advertisement
Although the ratings for this year's Grammy celebration were at an all-time low with 19.8 million viewers, it was the ladies who dominated before, during and after its festivities. From Janelle Monae's Time's Up speech to the female acts taking the stage, the Grammy Awards weren't ready for the energies the ladies brought that night. Though women dominated in many areas, it was disappointing to know that there was a lack of representation for the most significant category of the evening: Best Album of The Year. Going against each other were Kendrick Lamar, Bruno Mars, Jay-Z, Childish Gambino, and Lorde. In 2017, there were a number of women who would've fit perfectly into the category including, SZA who received notable praise for her debut album CTRL.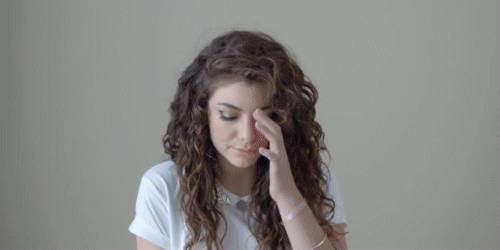 Gender inequality and more so lack of diversity has always plagued the esteemed award ceremony. When asked about Sunday night's show, Recording Academy President Neil Portnow told a reporter that women artists need to "step up" because they'd be welcome – as if they don't already step up and over many of their male counterparts.
Singer Pink took to Twitter to address Portnow, "Women-owned music this year, they've been killing it and every year before this." Portnow has since apologized for his statement; stating that the line was taken out of context. "I regret that I wasn't articulate as I should have been in conveying this thought," He added, "I remain committed to doing everything I can to make our music community a better, safer, and more representative place for everyone."
Although the categories lacked in representation, and there are clear areas where the industry needs to improve (we're talking to you Portnow), women in music dominated the evening in the most mesmerizing of ways that we will be remembering all year.
Rihanna represented for South Africa during "Wild Thoughts" performance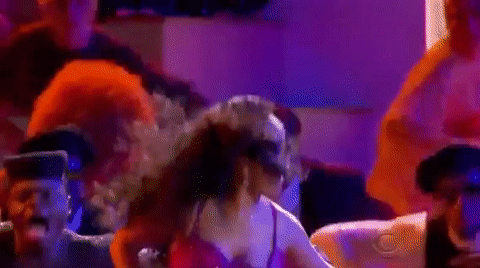 La Senora brought culture to the 60th Annual Grammy Awards on Sunday. But it was the way she threw herself into the South African dance known as Gwara Gwara that made viewers – and the internet – go crazy. From sashaying across the Grammy stage accompanied by DJ Khaled and Bryson Tiller while performing "Wild Thoughts," Rihanna pulled out the move unexpectedly. Media outlet Okay Africa tweeted in celebration of Rih Rih's homage to Zimbabwe. If you're ready for a full body workout, hit the Gwara Gwara but be sure to put some stank on it; Rihanna would appreciate it.
Kesha faces her abusers and naysayers with tear-jerking #MeToo performance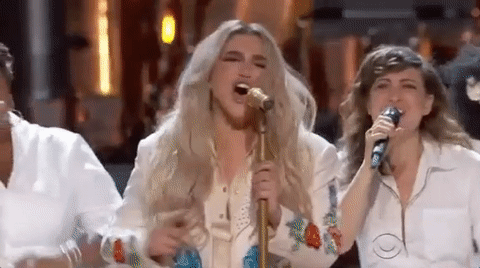 It's been a rough few years for the singer-songwriter – after years of being in an ongoing legal battle with her former producer Lukasz "Dr. Luke" Gottwald, Kesha appeared stronger than ever as she sang the lyrics to her single, "Praying." It was a star-studded emotional performance as artists like Camila Cabello, Cyndi Lauper, and Andra Day joined her in all white ensembles in support of the #MeToo movement.
Article continues below advertisement
Blue Ivy gets Beyoncé and Jay-Z all the way together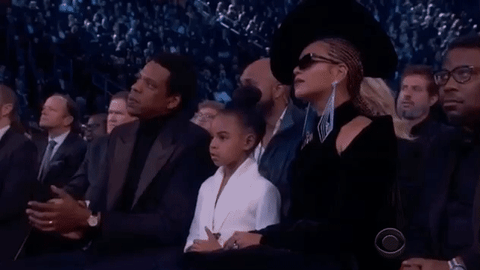 If you missed this little woman telling the Queen of the BeyHive and King of Rap to calm down, then you missed an iconic moment. At just five years old, Blue Ivy not only has America in her little hands – her parents are there too. Now big sister to Rumi and Sir, this little lady showed just how bossy older sisters can be (I know, I'm an older sister) when her parents applauded Camila Cabello during her speech dedicated to the Dreamers around the nation. She's practicing for the times when her little brother and sister will get out of line. Her parents will thank her for it later.
Article continues below advertisement
Hillary Clinton's cameo was one for the books…literally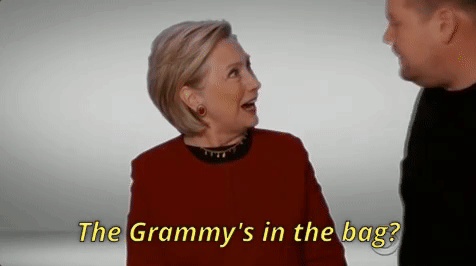 Sharing in on the fun, former First Lady and Trump's rival candidate Hilary Clinton roasted the president by narrating Fire and Fury. The pre-taped sketch was directed by host James Corden as he held spoken word auditions for Michael Wolff's bestselling book about Trump's administration. Hilary joined Cardi B, John Legend, Cher, Snoop Dogg, and DJ Khaled. The Grammy's in the bag Hil.
Article continues below advertisement
Janelle Monae puts Hollywood and music in the hot seat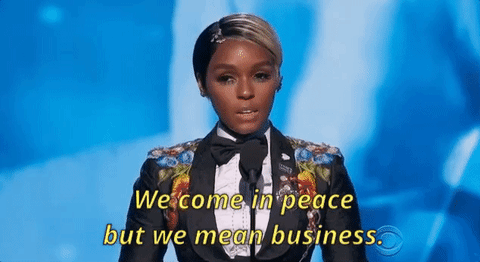 Wearing a beautifully tailored floral sequin suit, the artist that is Janelle Monae took to the Grammy stage to deliver a moving speech in honor of Hollywood's Time's Up movement. This is a woman who always speaks out about injustices of all kinds. She uses her platform to evoke change. From having to defend her brand and attire in her early introduction to the game, it comes as no surprise that Monae used her time on camera to address an issue that has left many women scarred for life. As she simply stated, "We come in peace, but we mean business."
Article continues below advertisement
We've all been aware of the music industries gender bias, but with movements like Times Up and #MeToo, the issues are getting a new face and leaders are being called out. Everyone will be held accountable for the equality and diversity in their speeches, credits, nominations, and performances are permanently present.