Google Needs To Employ People That Build Tech For Everyone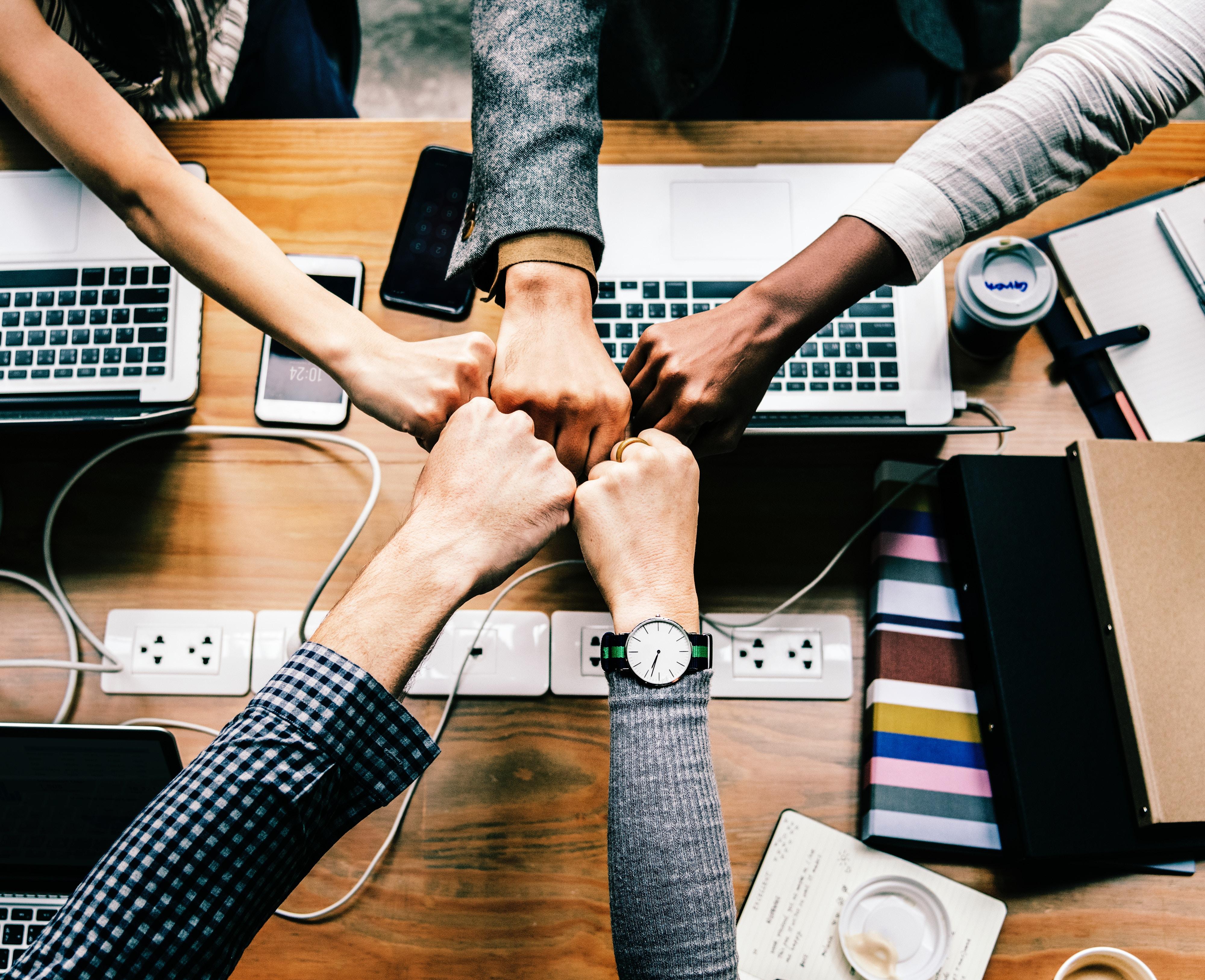 Google has some improvements to make – and this time it is not on their products.
U.S. Census Bureau released data in their American Community Survey (ACS) which shows that women consist of 47 percent of the workforce. Despite this only about 24 percent of workers in STEM are women. This is appalling given the percentage of women that matriculate in STEM.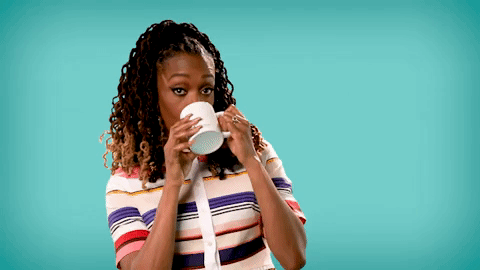 Nearly half of the U.S. workforce, especially college-educated are STEM degree holders, according to U.S Department of Commerce's Economic and Statistics Administration (ESA). The data shows only 23 percent of college-educated women with STEM degrees have STEM jobs. On the other hand, more than half, 57 percent of men with STEM degrees have STEM jobs. This is predictable.
Google is comprised of 30.9 percent women and 69.1 percent of men, which means Google is averaging a higher percentage of female highers than most STEM companies. However, the gender gap in STEM employment careers at Google is still high, despite the growing demand for workers in this industry. Its this lack of representation in STEM careers at Google which is alarming.
Article continues below advertisement
As diverse employement in STEM relates to race and ethnic representation, the numbers are even more discouraging. Here are the figures: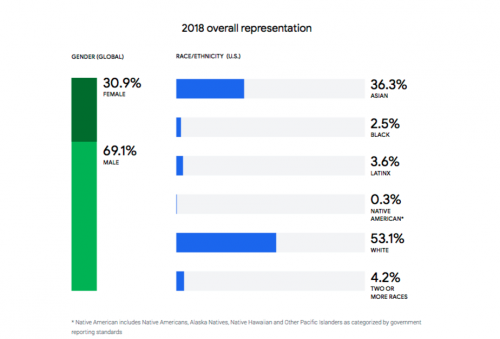 Article continues below advertisement
Image: Google 2018 Overall Representation
These numbers show that there is not only a gender gap but also a racial gap in the company's hires. Therefore, Google has also taken into consideration how intersectionality impacts their Googlers.
This is also the first time Google has displayed their attrition index in their report which indicates the number of employees that leave the company, annually. The attrition results show that on the bases of gender alone, more men leave Google than women, globally. However, on the bases of race, from a report in 2017, Black Googlers and Latinx Googlers were more likely to leave.
In spite of the attrition of underrepresented groups a Google, in the recent years, the company has improved on its attrition of Black employees staying within the Google network. However, it has also decreased in its' overall employment of more people of color, resulting in a lack of increased representation.
Article continues below advertisement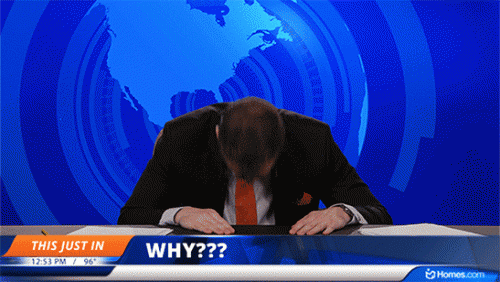 Google's strategy is a step in the right direction to be intentional about diversity in recruitment and inclusive of all in their community. To be fair, the company has improved in its diversity when comparing reports from previous years. The increases may not be significant, but Google's transparency is commendable. The first step in the right direction is to admit that you have a problem. The next step is to take action.
Google has collected information. This is an opportunity for the company to utilize their transparency for more diverse growth.