Grow Your Career By Teaching Part-Time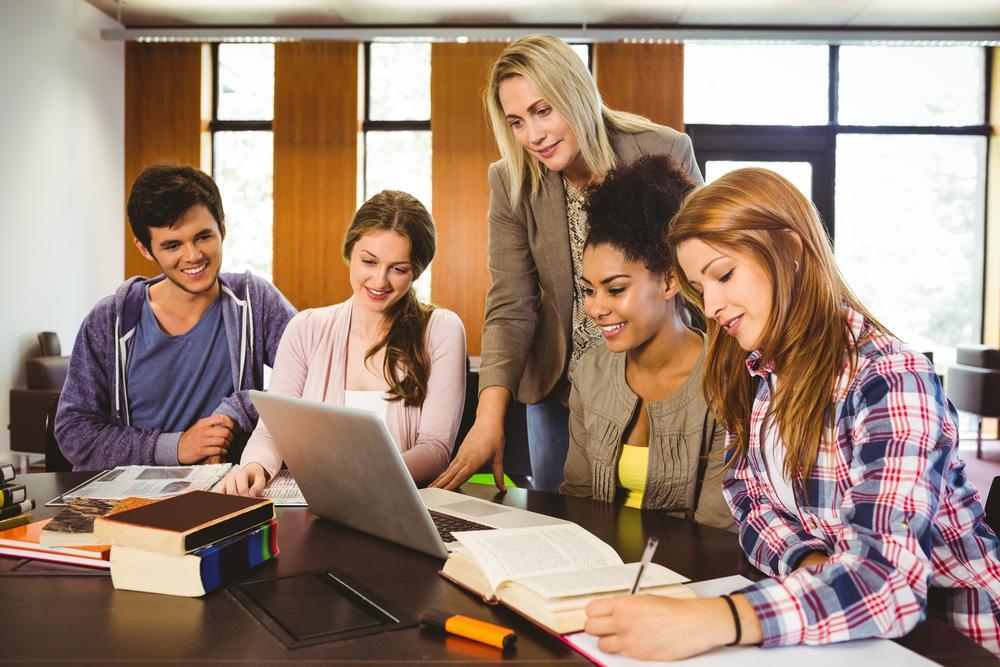 As more professionals look for ways to supplement their incomes via a "side hustle," one commonly overlooked option is teaching as adjunct professors or instructors at colleges and universities. Even if you have never been a teacher or spent any time in a classroom apart from being a student, if you have a degree and some experience in your field, you can qualify to teach undergraduate (and in some cases, graduate) courses.
What is an adjunct? Adjuncts are professors who teach on a per course basis. Unlike full-time tenure-track faculty, adjuncts or contingent faculty are generally only expected to teach their assigned courses and are exempt from most other faculty responsibilities, such as advising or sitting on committees. Most courses are paid per credit, with wages ranging anywhere from $2,000 to $5,000 per semester. Opportunities are available everywhere from community colleges (which tend to hire the most adjuncts) to major universities and for both online and face-to-face courses.
However, beyond the boost to your income, taking on an adjunct assignment or two can benefit your career in several ways, in addition to giving you the personal satisfaction that comes with helping others learn and reach their goals.
Article continues below advertisement
Professional Development
Most colleges and universities offer professional development opportunities to all faculty, including adjuncts. These might include access to conferences and workshops, professional development courses and mentorship programs among others. Getting funding for these opportunities is often as simple as submitting a request and possibly sharing your learning during a department meeting. Not only does participating in professional development help you become a better instructor, you can often apply what you're learning to your job. Adding these experiences to your resume could put you in line for new opportunities or promotions.
Apart from professional development, adjuncts also typically have access to many other benefits, including free or discounted admission to cultural activities, subscriptions to publications, fitness center memberships, discounts at local restaurants and more.
Article continues below advertisement
Networking
Working in an educational setting puts you in contact with leaders in your field and helps you build your professional network. Not only can connecting with more experienced teachers help you improve your own teaching abilities, you can learn about new ideas in the scholarship of your industry and get insights that you might not otherwise find in your day-to-day work. However, it's not just other teachers that can add to your network. Your students can also become sources of learning and valuable members of your network. In fact, 75 percent of adjuncts say that their interactions with students are one of the best parts of the job. While it's important to maintain professional boundaries with your students, that doesn't mean you can't learn from them, serve as a mentor or make professional connections with them.
Build Interpersonal Skills
Many adjuncts dream of holding their classes rapt with attention, inspiring them to achieve great things and turn in thought-provoking work. The reality is often much different. Adjunct professors, like any teachers, have to correct, motivate, solve problems and make tough decisions regarding their students — sometimes all at once in the same class period. As an adjunct, you'll learn a great deal about human behavior while developing your communication and interpersonal skills. There will be times when you feel discouraged and times when you feel like you're making a difference. Regardless, you can transfer these soft skills to your job and have real-life experience to draw upon when you are leading projects at work.
Article continues below advertisement
Becoming an Adjunct
Generally speaking, to be hired as an adjunct, you need a master's degree plus some experience in your field. In some cases, such as community or technical colleges, if you have a bachelor's degree and significant work experience, you can teach certain courses. Many schools prefer adjuncts to have at least some experience in a classroom, but it's not always mandatory. In fact, if you don't have classroom experience, completing an online certificate program can prepare you for managing a class.
To find open positions, check the job postings at your local colleges. The majority of open positions are for introductory level courses or in specialty areas where full-time faculty don't have experience. Expect to submit a resume or CV, transcripts from your college and graduate degrees and recommendations from colleagues. You'll also need to undergo a background check and school-specific training. However, once you are in and have a few courses under your belt, you can expect to be offered courses on a regular basis. For the benefits to your bank account and your professional development, it's well worth the effort.
[Editor's note: This post is produced by one of our trusted partners.]