Halle Bailey Talks 'Finding Herself' In Playing Iconic Role In 'The Little Mermaid'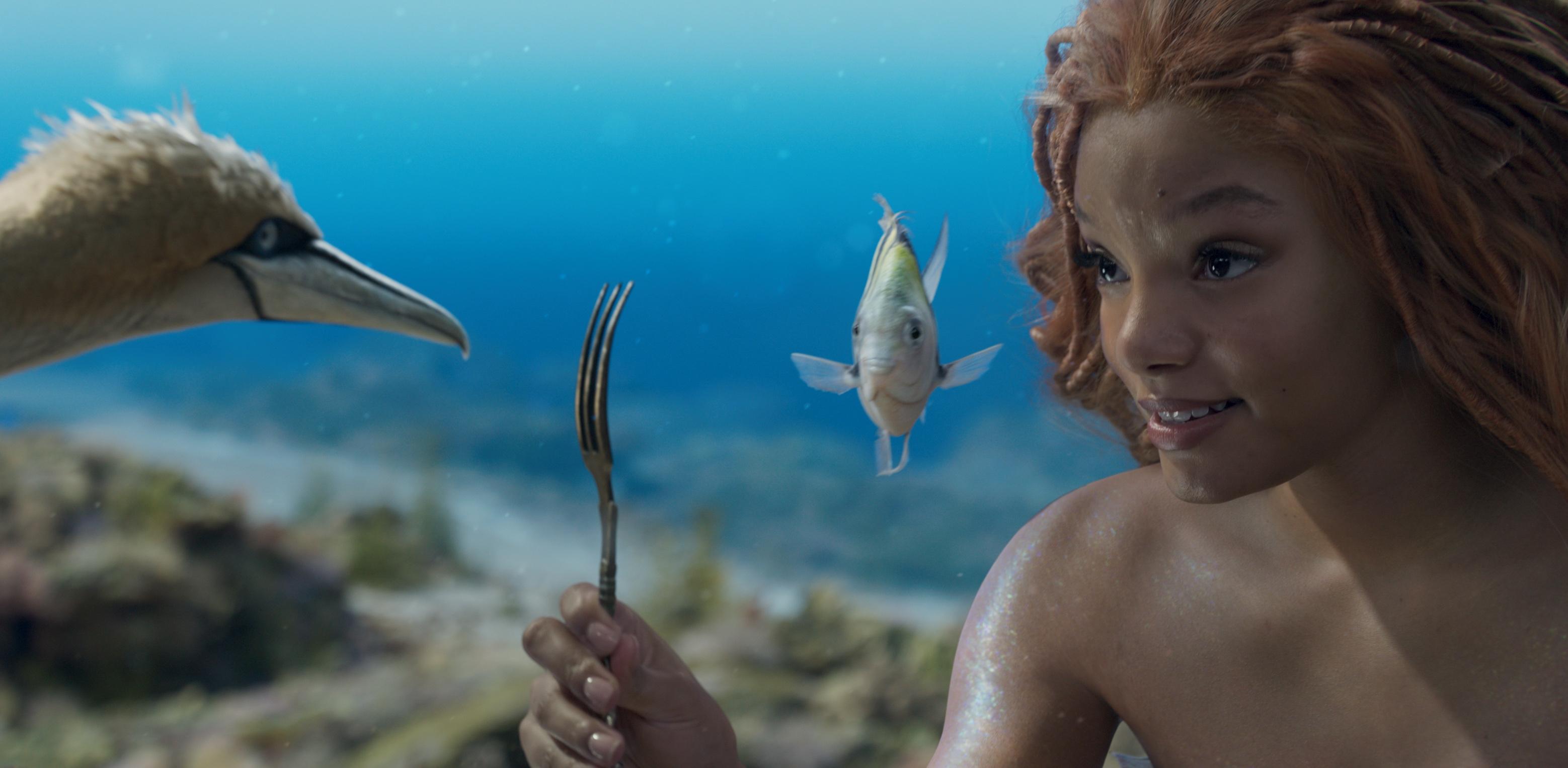 "Hello. I'm looking for Ariel."
Those five words, uttered by Oscar-nominated director Rob Marshall, to a then 18-year-old Halle Bailey would change Bailey's life forever. After an exhaustive search for the next iconic Disney princess, Marshall was delighted to notify Bailey that she had landed the coveted role of Ariel in Disney's live-action reimagining of the Oscar-winning animated musical classic, "The Little Mermaid."
The live-action film stars Halle Bailey, Jonah Hauer-King, Daveed Diggs, Awkwafina, Jacob Tremblay, Javier Bardem, Melissa McCarthy, Noma Dumezweni, and Art Malik opens exclusively in theaters this week.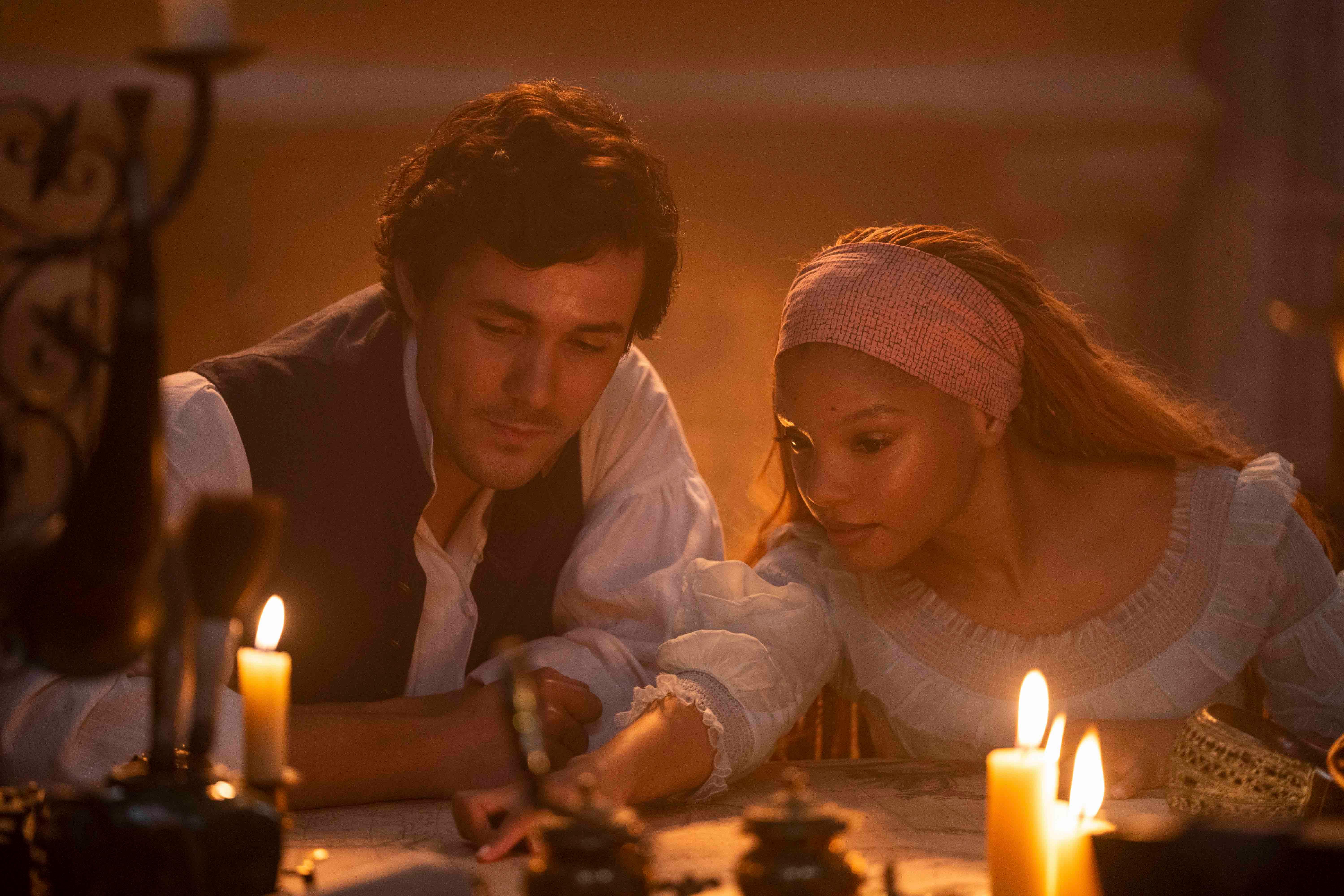 "The Little Mermaid" revolves around Ariel, an enchanting and courageous young mermaid who craves adventure. As the rebellious youngest daughter of King Triton, she yearns to explore the world beyond the ocean. During a visit to the surface, she becomes infatuated with the dashing Prince Eric, played by Hauer-King. Though mermaids are forbidden from interacting with humans, Ariel is compelled to follow her heart. She strikes a precarious bargain with the malevolent sea witch, Ursula, portrayed by McCarthy. This pact grants Ariel an opportunity to experience life on land but puts both her life and her father's kingdom in grave danger.
Article continues below advertisement
"I tell people all the time I feel Ariel truly has helped me find myself [like] this young woman version of me because, it's been five years of my life now," Bailey said during a May 9 news conference. "From 18 to now being 23. Those are very intense, transformative years as you're developing as a young woman. I feel like especially these themes of the film and what she had to go through with her passions and drive and speaking up for herself, and even though it may be scary, she went for it. I feel like those things I really try to adopt and give to Halle now. So, she's taught me so much, for sure."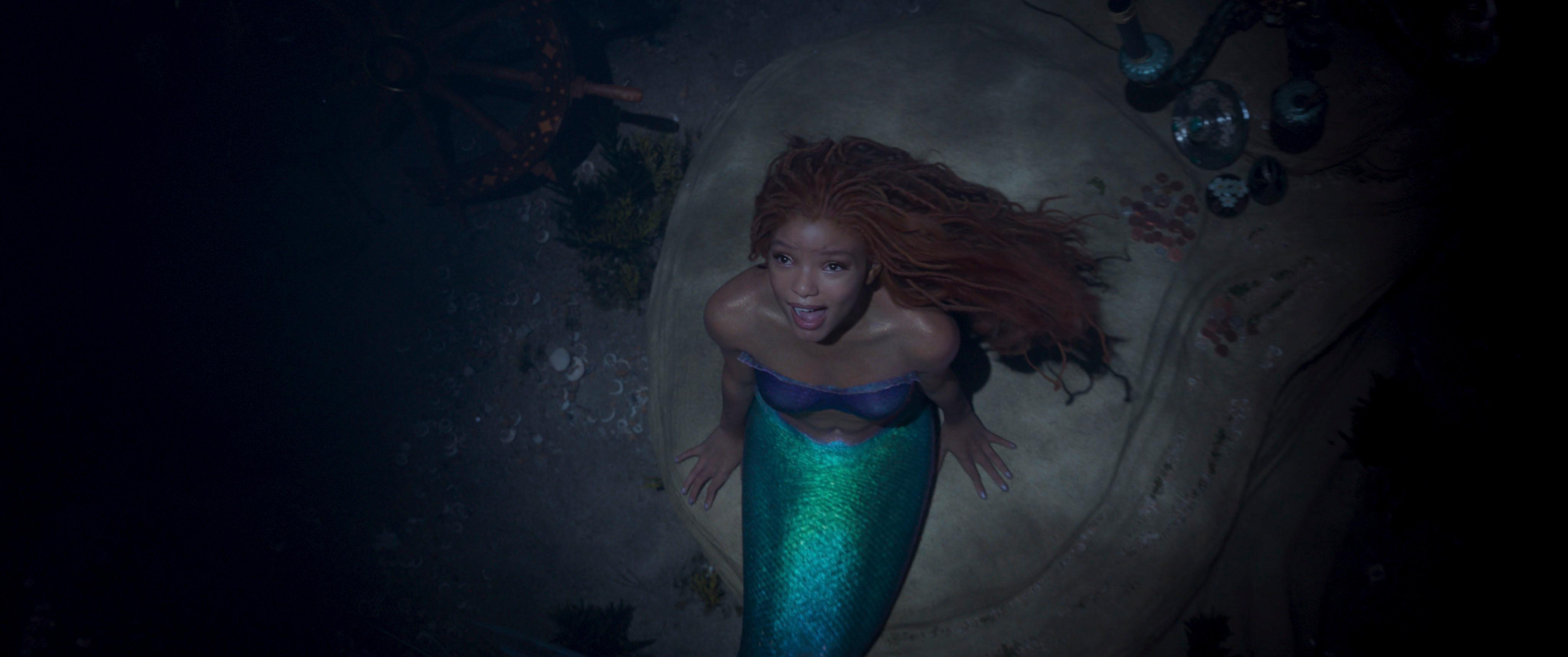 Article continues below advertisement
In a cinematic climate of reboots and reimaginations, "The Little Mermaid" masterfully illustrates the original film's key themes, like speaking up for yourself, while offering modern touches, namely, the cast reflecting the diverse world we live in, as well as a new approach to the on-screen dynamics.
"You guys have given, instead of it being these caricatures, you've given [Ariel and Prince Eric] humanity," McCarthy said during the event. "You've tethered that these are real people and that everyone walks with the same problems and the same troubles and worries. And I think that's the big difference [between the original film and the 2023 film] is you guys brought your humanity to the screen."
Along with bringing humanity to the screen, Bailey and Hauer-King brought new life to Ariel and Eric's love story. Their budding friendship cements the duo's undeniable chemistry. The prince and princess demonstrate that at the core of any true love story is ultimately true friendship, it doesn't get much more Disney than that.
Article continues below advertisement
"Disney romances are filled with that instinctive attraction to one another. We all wanna see that. But I think what was fun about this, and I think a lot of it came from our off-screen selves as well, was looking at Ariel and Eric as two people who were kindred spirits who felt a little bit restless, who felt like they were behind the four walls of their respective castles, and were very much looking outwards and not in. And I think what was nice about that was that it meant that their relationship felt really earnt," Hauer-King added.
"The Little Mermaid" is directed by Oscar nominee Rob Marshall ("Chicago," "Mary Poppins Returns") with a screenplay by two-time Oscar nominee David Magee ("Life of Pi," "Finding Neverland"). The songs feature music from multiple Academy Award-winner Alan Menken ("Beauty and the Beast," "Aladdin") and lyrics by Howard Ashman, and new lyrics by three-time Tony Award® winner Lin-Manuel Miranda ("Hamilton,' "In the Heights"). The film is produced by two-time Emmy winner Marc Platt ("Jesus Christ Superstar Live in Concert," "Grease Live!"), Miranda, two-time Emmy winner John DeLuca ("Tony Bennett: An American Classic"), and Rob Marshall, with Jeffrey Silver ("The Lion King") serving as executive producer.
"The Little Mermaid" opens exclusively in theaters nationwide May 26.