Harlem Haberdashery Is Propelling 'Collective Economics' Via Collaborations With Black-Owned Brands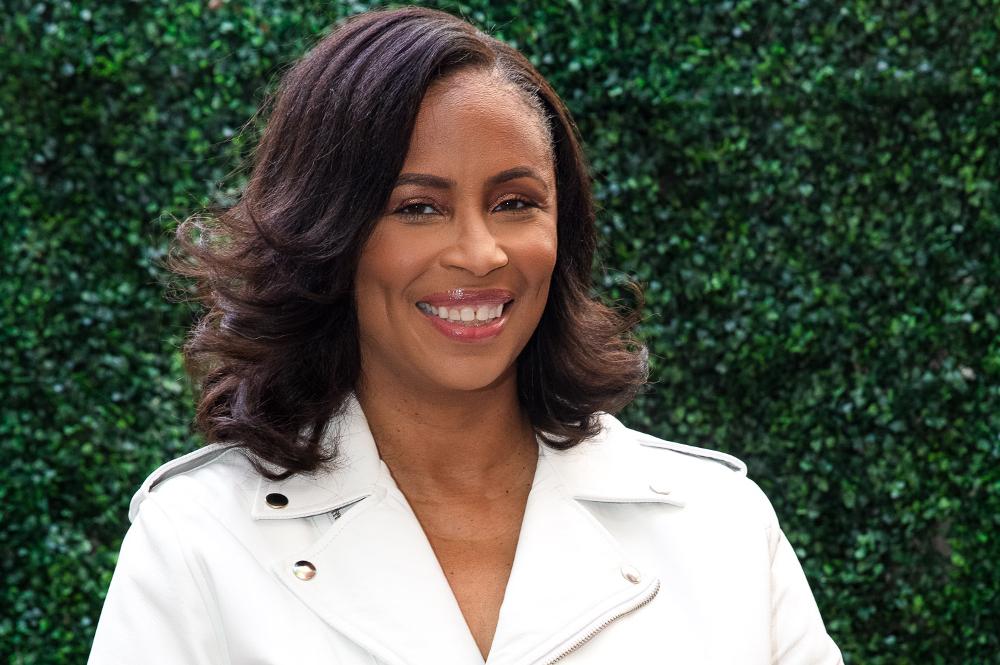 Harlem Haberdashery, the retail bespoke boutique nestled in New York's mecca of Black culture and fashion, is reinventing the meaning of a unique personalized style experience. Sharene Wood, co-owner of the brand alongside her husband, Guy, has brought the red carpet to their hometown, creating custom pieces and accessories. They've elevated to a celebrity-adjacent brand, using their experience styling the likes of Beyonce, Puff, and Mary J Blige to empower everyday consumers. They've also launched collaborations with other Black-owned brands that have built impact.
Her Agenda spoke with Sharene about the expansion of the lifestyle brand and what inspired the collaborative journey in bespoke retail.
Her Agenda: Tell me more about the concept behind Harlem Haberdashery.
Sharene Wood: Founded 10 years after my original business consulting athletes, celebrities, and personalities within the entertainment industry, we aim to work with consumers to bring out the design sensibility that is unique to them. People want to look and feel good. We help them to achieve that through our personalized pieces and accessories that are not readily available in the marketplace.
Article continues below advertisement
Her Agenda: What inspired you to pursue a career in the bespoke retail space?
Sharene Wood: My husband and I realized everyone has a statement they want to tell with their stories. Working with celebrity clientele we noticed that the stories people want to tell did not have clothing available in the marketplace to do so. They are not represented in the size or color offerings that clients wanted. Custom clothing was our opportunity to sit down with clients and figure out what they loved about the clothing and what they wished could be changed. There was a need for customization. Our first clients became Big Eyes Heavy D from Uptown Records. What he wanted at the time just didn't exist.
Article continues below advertisement
This was the early 90s where you can love the look of leather jackets but they aren't exclusive to someone who is a 3X. We realized there was a space for us to use our tailoring staff to create one-of-a-kind pieces for all budgets and sizes.
Her Agenda: Can you share more about where you draw inspiration from in terms of style?
Sharene Wood: It's legacy, family, and tradition. It's being influenced by everyone walking up and down the streets of Harlem. The style of the [Harlem] Renaissance was influential.
My husband was born and raised in Harlem. He is the head designer in charge of all the creative aspects of the company. I, too, am from Harlem. I am in charge of all the administrative and organizational duties. For us, it is simply being inspired by where we came from and the evolution of style in the community.
Article continues below advertisement
Her Agenda: You have a collaboration with Vontelle Eyewear. What led to working with the brand?
Sharene Wood: Both Vontelle Eyewear and Harlem Haberdashery were enrolled in a trade entrepreneurship program by Chase to help businesses scale. The program offered advisory services. Chase representatives knew we were looking to expand into different categories and grow in the direction of a lifestyle brand. We met the owners through a colleague at the Chase program. There was brand alignment both businesses are black family owned and operated.
Article continues below advertisement
They were fashion-forward and featured different colors and profiles so there was a similar design intelligence we also admired. As we expand our black Wall Street movement it was important to partner with a like minded brand. It was the perfect partnership for us to provide consumers with the best of both worlds.
Her Agenda: You are no stranger to collaborating with brands. Why is it an important part of your business philosophy?
Sharene Wood: At Harlem Haberdashery, we stress collective economics with like-minded and -hearted entrepreneurs [who] know the struggle. We want to form mutually beneficial partnerships that elevate the Black economy. As entrepreneurs, we need to coordinate our efforts and collaborate.
Her Agenda: What was the inspiration to expand into different business ventures within Harlem Haberdashery?
Sharene Wood: Harlem Haberdashery started off as a retail company but our goal is to expand into a lifestyle brand. We want to deliver quality products with a great reputation. The expansion model provides flexibility for consumers to partake in our offerings. A part of growing a business is providing options and thinking big.