Healthy Coping Mechanisms For Ambitious Women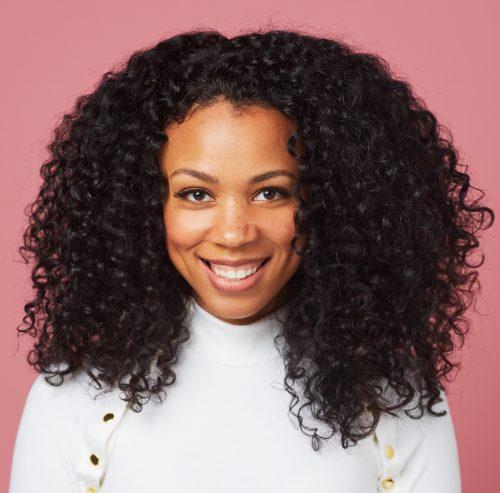 Nicole Russell joined the Her Agenda INSIDERS to discuss her journey to improve the mental health of children and adults alike. Nicole serves as the Co-Founder and Executive Director of Precious Dreams Foundation, a non-profit which provides bedtime comfort items and mental health programs to children in foster care and homeless shelters. While her tools work for youth, they also work for adults.
Recently, Nicole released Write Here & Tear, a companion to her self-help book, Everything a Band-aid Can't Fix, featuring advice from Brandy, A$AP Ferg, Ro James NFL Player Ryan Grant and more. The new journal encourages people to write first and then determine whether the words should stay—a tool designed to induce healthy coping mechanisms.
With the constant chaos going on in the world today from the pandemic to the election, now was a great time to talk about healthy coping mechanisms especially for our group of ambitious women who are dealing with their own challenges in their careers and personal lives in addition to our global issues.
The conversation with Nicole was a true lesson in self-help and our conversation was full of mental health gems. Keep reading to see a few excerpts from the chat.
Nicole on what led her to a career focused on mental health:
Well most people don't know this about me but I'm a hyper empathetic person. I care deeply about everything and that's why I had to start setting strong boundaries very early in life. But in feeling all things, I became very passionate about advocating for children and people that are often overlooked or unsupported. Even as a child, I knew I would end up doing work that supports people and their wellness.
The coolest thing about self-care is that it looks different for everyone. I'm always interested in learning what works for others. I can then incorporate some of those tools into my daily practices and test them out.
Nicole on the shift of mental health conversations in society:
Article continues below advertisement
People having a better understanding of how to take care of their mental health will result in more lives being saved, less suicide and better days for everyone. For so many years people were labeled as crazy, angry or weird. We used these unnecessary labels to box people into categories that made us feel comfortable. However, having a lack of knowledge resulted in limited understanding of the human experience. We had no idea how ignorant we were to who those people really were and what they were dealing with. Today, I'm seeing people openly discuss depression, anxiety, fear and disability online and it's amazing!
Nicole on why she chose to write her book, Everything a Band-Aid Can't Fix:
Writing has always been my therapy. Most people don't know this but many moons ago I used to write music, so being able to continue that practice in this work has been beneficial for both my mental health as well as the health of others. The first book was created as a tool for teens. In purchasing comfort items for Precious Dreams Foundation, I found a huge lack of self-help books for black and brown children and especially books that youth in foster care and homeless shelters could find relatable.
Article continues below advertisement
To access the full chat and more exclusive Her Agenda content, become a HER AGENDA INSIDER.