Helen Gurley Brown – The Original Power Woman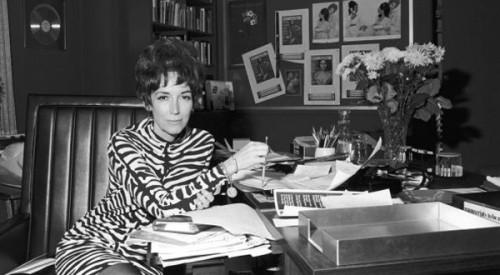 'Nearly every glamorous, wealthy, successful career woman you might envy now started out as some kind of schlepp.'
She was raw and uncut before it was popular to be that way. Helen Gurley Brown didn't just talk about sex for the sake of it, she talked about it for the sanity of a generation of women, opening the door and giving them permission to have it all: sex, money and power without being ashamed.
Brown was a promoter of women's rights, and indpenedence way before the women's liberation movement. Editor in chief of Cosmopolitain magazine for 32 years, she changed the game and didn't stop playing it until the day she died today (Monday) at the age of 90. Hearst employees said just that week, they'd seen her in her office. It was 1962, when her first book "Sex and the Single Girl" made waves and 1965 when she took the helm at Cosmo mag and changed the game.
'The message was: So you're single. You can still have sex. You can have a great life. And if you marry, don't just sponge off a man or be the gold-medal-winning mother. Don't use men to get what you want in life — get it for yourself.'
Not only did she make strides and become a voice for the anti-goodgirl-house-wife– she was perhaps one of the first to promote working hard despite one's circumstances and looks. She wasn't the type of woman who expected things to be handed to her and she made that concept one to be admired through a terme called "mouseburger" meaning- 'a physically unprepossessing woman with little money and few prospects.'
'My success was not based so much on any great intelligence but on great common sense.'
One of the most striking things about the press release sent out by Hearst is that she didn't hit her stride, and find success until her 17th job.
Article continues below advertisement
It was her 17th job, at the advertising agency Foote, Cone, and Belding, that launched her future success. As executive secretary to Don Belding, Gurley Brown's work ethic and witty notes impressed both her boss and his wife, who suggested she try her hand at writing advertising copy. She proved her talent, winning prizes for her copy. By the late 1950s, she had become the highest-paid female copywriter on the West Coast and one of the few to be listed in Who's Who of American Women. (She is also recognized in Who's Who in America, Who's Who in The World, and the World Book of Facts.) (HEARST)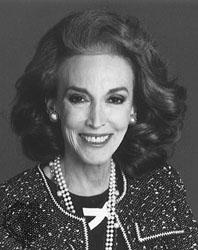 Bonus quoteable from the icon– 'Never fail to know that if you are doing all the talking, you are boring somebody.'