HelloBeautiful Creates Inspiring Video to Celebrate Women's History Month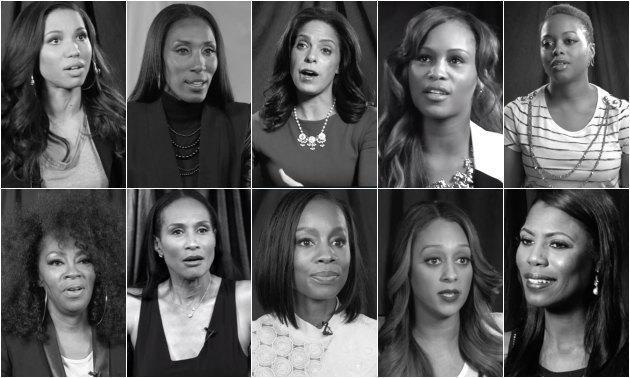 As part of Women's History Month celebration, HelloBeautiful put together a short yet inspiring documentary on womanhood, power, femininity, sexuality and sisterhood.
The 14-minute straight talk documentary titled "Women on Top", produced by HB studios and directed by Leigh Davenport, presents several well-known women in sports, business, entertainment and politics as they discuss their roles in society as a woman.
When asked to share their biggest challenges as a women, Grammy Award-winning R&B and soul singer-songwriter, Chrisette Michele said she finds the most difficulty in the lack of gender equality in the workplace. "Most challenging is that there are more men in business than women. And you don't know if you should go to the office in stilettos or jays. You don't know if you should be intimidating and stand on a table or if you should be soft and speak like your grandma. That's a challenge," Michele said. "You want to be respected."
Journalist Soledad O'Brien agreed with Michele's statements and added that she finally felt like a women, at the age of 26, when male co-workers were no longer "dismissive" and more respectful towards her as a person and professional.
While the lack of gender equality in the business world continued to be a much-discussed topic, model and businesswomen Beverly Johnson focused more on female empowerment from within. "Being a women means owning who you are, owning where you came from," said said. "Your past your present, and were you are going in the future."
When singer and actress Anika Noni Rose was asked to express power, she described it as the ability to have self-discipline and say no, when needed. "Power is so many things. Sometimes personal power is the ability to say 'no' to something. Whatever that may be," Rose said. "No, to the thing that looks like it will pay you a whole load of money, but makes your heart feel funny."
Article continues below advertisement
Michele shared that she felt like she lost this sense of power when she shaved her head. "I felt like nobody took me serious anymore. I felt like all of a sudden I wasn't pretty; I wasn't sweet, I wasn't feminine to other people," Michele said. " And I had to look within, and that is when I realized it's about me, my personality, and my soul" This variety of haircuts looks and styles, is what actress Jurnee Smollett encourages girls everywhere to accept and love about themselves. She ended the documentary with some words of advice.
"We have to embrace the way God made us, full and through. Our hair texture, our skin color, our body types." Smollett said. "You are never going to be perfect to everybody, and its not important to please people, its importance to embrace how God made you. And that's a work in progress."
Watch the inspiring video below: