RECAP: Her Agenda & 3WCircle's Invite Only Conversation About Priorities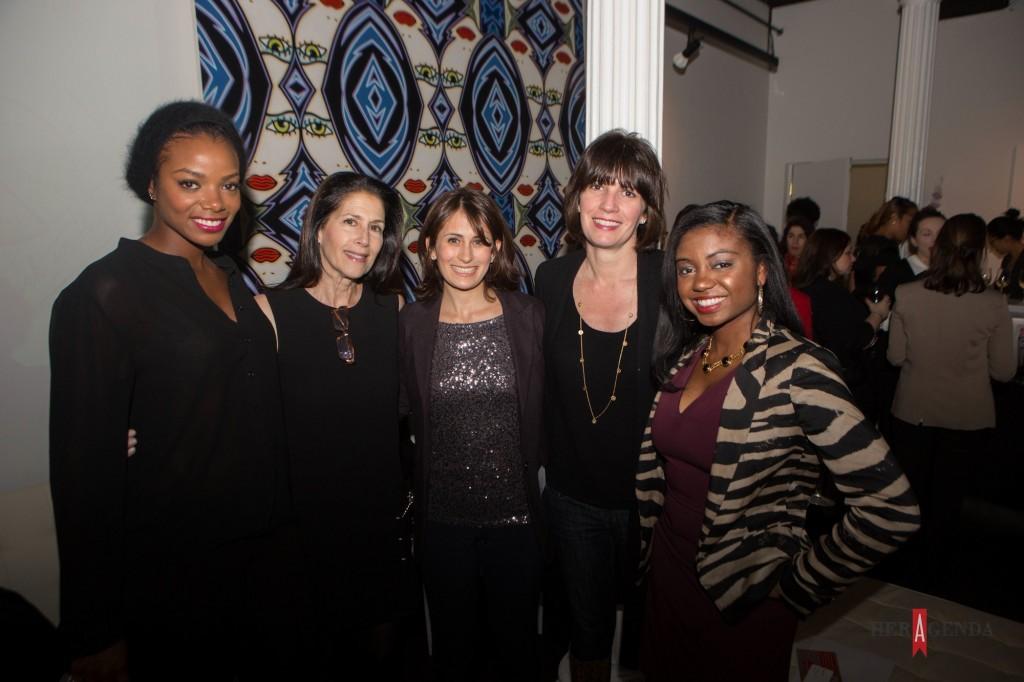 I had the honor of co-hosting an inspiring discussion with Caroline Scheinfeld, founder of 3WCircle. It was a magical evening where women were open and honest about the motives decisions they make in their lives and careers.
Research shows, 47 percent of millennial women feel they are not progressing and that lack of opportunities and a clear career path are holding them back. In the world we are in today, as opportunities continue to grow and the conversation about balance and "having it all" continues to amplify it's more important than ever to prioritize what is important.
To help us bring focus and clarity to this topic we invited three women who bring diverse perspectives on success to share their stories and journeys with us, Kelly Hoey,Tai Beauchamp and Meryl Gabay.
"Allow freedom for priorities to shift," said Tai, as she shared her story. She also emphasized the importance of listening to yourself because "we're innately tuned into our purpose but we don't always tap into it."
Article continues below advertisement
Hoey honed in on investing on what's important. While Meryl a mother with 25 years of fashion industry experience, shared a touching personal story about decisions she made regarding family and marriage.
The attendees also chimed in throughout the evening, making for a lively and very personal exchange of our goals, doubts, dreams and desires.
Millennial women are redefining what it means for a woman to be ambitious today. Many of us are defining ambition as having a strong career, but not at the expense of family or mental sanity. The key to prioritizing our lives emerges from discovery of self, loving ourselves and discovering our purpose. When we know our purpose and understand we cannot simply follow a straight path to realize it, or put ourselves into a box we will be able to prioritize our lives and be okay within ourselves that we are making the right decisions.
"Life is not a box," explained Tai. "If anything it's chocolate that melts and then comes together."
Check out the tweets below in our Storify recap from our priorities discussion.
We also have all the photos from that night available at the end of this post.
Article continues below advertisement
Article continues below advertisement
Article continues below advertisement
Article continues below advertisement
Article continues below advertisement
Article continues below advertisement
Article continues below advertisement
Article continues below advertisement
Article continues below advertisement
Article continues below advertisement
Article continues below advertisement
Article continues below advertisement
Article continues below advertisement
Article continues below advertisement
Article continues below advertisement
Article continues below advertisement
Article continues below advertisement
Article continues below advertisement
Article continues below advertisement
Article continues below advertisement
Article continues below advertisement
Article continues below advertisement
Article continues below advertisement
Article continues below advertisement
Article continues below advertisement
Article continues below advertisement
Article continues below advertisement
Article continues below advertisement
Article continues below advertisement
Article continues below advertisement
Article continues below advertisement
Article continues below advertisement
Article continues below advertisement
Article continues below advertisement
Article continues below advertisement
Article continues below advertisement
Article continues below advertisement
Article continues below advertisement
Article continues below advertisement
Article continues below advertisement
Article continues below advertisement
Article continues below advertisement
Article continues below advertisement
Article continues below advertisement
Article continues below advertisement
Article continues below advertisement
Article continues below advertisement