Her Agenda And Google Come Together To Empower Entrepreneurs
This summer, Her Agenda and Google came together for an AdWords 101 Workshop.
Google AdWords express is a pay per click advertising tool that allows you to present products and services to people who are already searching for them online. Google analytics is another tool to show businesses who is interacting with their website and ads. This helps decide what marketing tactics will be most successful for your specific business.
The event kicked off with catering and wine by Row Harlem, a Harlem based, and woman owned business. Valeisha Butterfield- Jones, the head of Black Community Engagement at Google welcomed the participants and kicked off the event. She spoke on Google's diversity strategies and their efforts to engage with the community.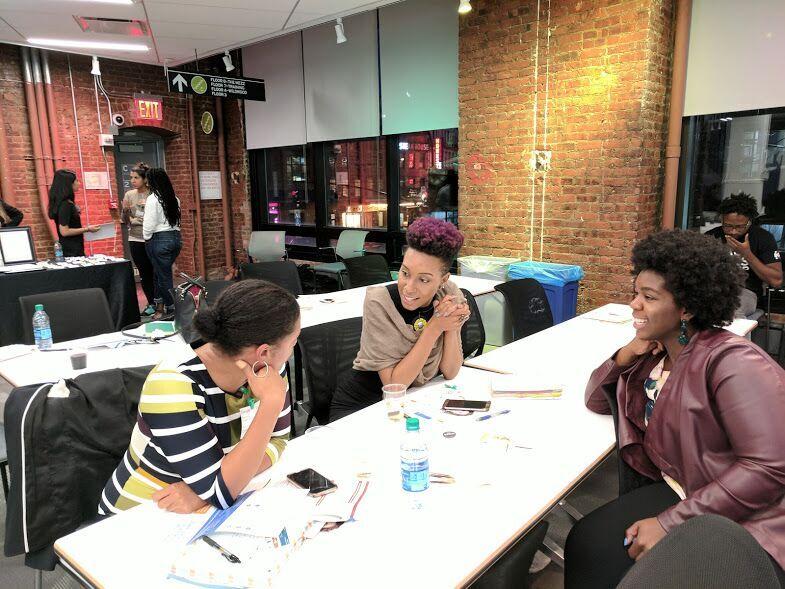 Butterfield- Jones then introduced the founder and CEO of Her Agenda, Rhonesha Byng. Byng spoke on the importance of Her Agenda's work and how Her Agenda is empowering women to bridge the gap between ambition and achievement.
Veronica Webb, the founder and CEO of WebbOnTheFly, shared her story on how she started a lifestyle blog. She spoke about her evolution of becoming digitally savvy and how she continues to learn new digital tools each day.
Article continues below advertisement
Webb shared career advice with guests and spoke on the roadblocks an entrepreneur may face. "None the less I kept going, and I kept working," she said. Webb also encouraged the participants to never be afraid to ask questions. Lastly, she reminded the audience the importance how "learning how to learn." Business owners must stay up to date with the current tools available to them, so they can grow their business's efficiently.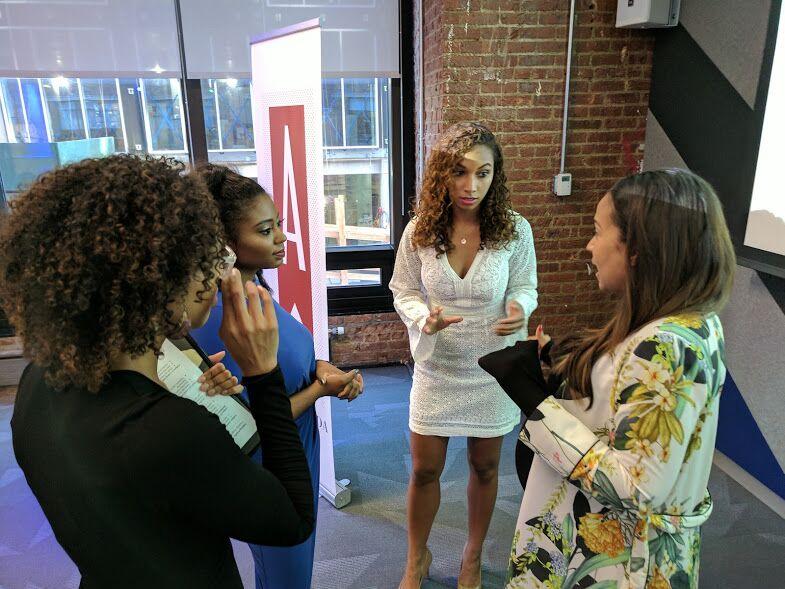 Article continues below advertisement
Aisha Taylor, the Strategic Partnerships & Program Lead department at Google, spoke to the group next. Introducing the workshop Taylor explained, "we're gonna roll up our sleeves. You'll feel empowered and equipped, together as a community." She spoke more on women business owners and shared that women of color are the fastest building segment of business in the US.
Angelina Darrisaw, the NYC Google Digital Coach and the founder of C Suite Coach, led the AdWords 101 workshop. Darrisaw asked participants to think about how they can create a customer journey online. "What is the key action you want customers to take when they come to your site?" she asked.
Darrisaw emphasized that, "one size fits all strategies no longer work." Every company is different, and every company has different needs. Google Analytics can help show you what your company needs in order to market to the right people. Google AdWords will advertise your product or service to the people who are already looking for it.
Article continues below advertisement
Darrisaw shared that using Google's tools allow you to showcase how compelling your product is and how it stands out from other products. Additionally, she shared key business advice. Her number one tip is to prepare, and then prepare some more. She shared that, "if you fail to plan, you plan to fail." Her second tip is to find an accountability partner to keep your work in check. Look for someone who will encourage you stay on track, proofread drafts and be on your team. If you are looking for an accountability partner, Her Agenda members are able to connect with other women through our group on slack!
Missed this event? Check out some of our video coverage:
Veronica Webb:
Article continues below advertisement
Valeisha Butterfield-Jones:
Angelina Darrisaw:
Thank you again to Google, and all the amazing women who attended the event!