Her Agenda Live Brings Top Executives And Talent Together To Share How To Master Your Career In Media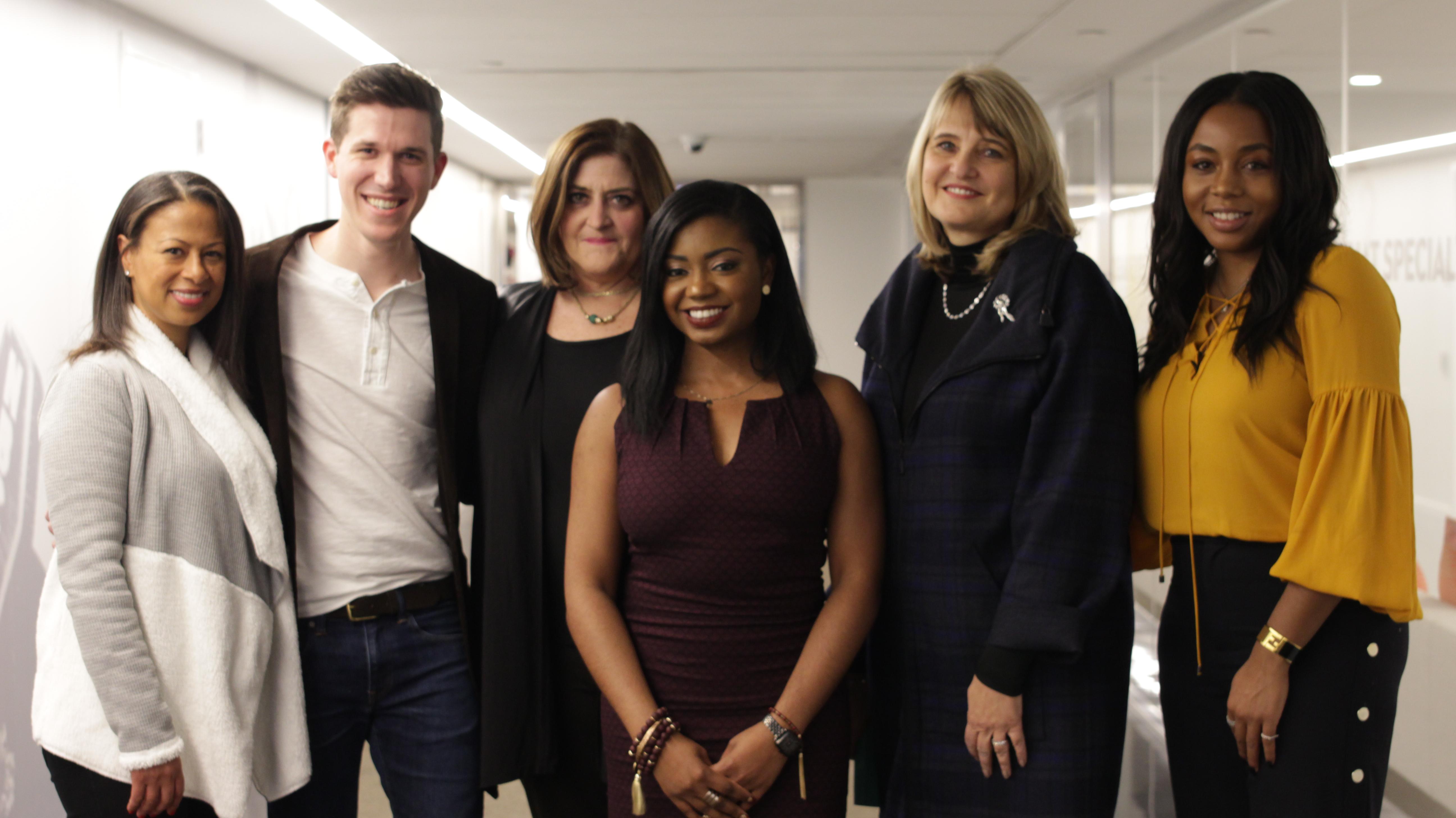 Her Agenda and NBC's Young Professional Network partnered for a panel discussion entitled Mastering Your Career in Media. With the help of successful pioneers of the media industry, the event highlighted ways to navigate a budding, established, or slowly developing media career. On the panel were some people that are already high achievers in the media world and you've probably already heard of them.
Panelists included Val Boreland EVP Content Strategy & Acquisitions of SyFy & USA Networks, Kèla Walker Emmy-nominated Producer and T.V. personality, NBCUniversal President Valari Staab, Cristina Schwarz President and General Manager of Telemundo 47 New York and Alex Ficquette, an audience producer for Megyn Kelly TODAY.
If you missed it, watch the full video of the conversation below:
Here are some key takeaways!
A hot topic was pitching, how to pitch, and do it well. "When I pitch things, I go above and beyond. You make it hard to say 'no' when you've done your research, lay it out and go above and beyond," said Kela. This means making it easy for your executive to say yes. The pitch should make sense for the company's goal and vision, and if it doesn't then sometimes it's best to go back to the drawing board.
"My main motivation is that I love what I do. I have a passion for TV, I can sit with any of you and speak about it for hours!" Val shared.
Most of the panelists agreed that they simply love their job. Their passion for media was obvious, and most of the panelists said that loving what you do will make the job easier. Most importantly, the panelists discussed having the courage to leaving a place you are unhappy at. The conclusion was "If you're not getting what you want and you've done all you can do, leave," shared Val. Don't feel trapped, or stuck in a position that doesn't fill you. It is not worth it. As emphasized by Alex you should, "take a seat in the front row of your life!"
Taking criticism will foster growth and you want that. "Take criticism well. If you get overwhelmed or take it personally just say: thank you I'll think about that," Valari advises.
Article continues below advertisement
She emphasized that it's important to separate your personal feelings from professional ones, and to know the difference. Often times we become sensitive to criticism, which is often an opportunity for growth and improvement. Knowing how to respond to criticism without internalizing, will help you elevate your media career and be viewed as someone who is professional and aiming to hone in on their skills.
Lastly, the panelists left behind sacred advice to excel in whatever you do in media. "Keep going to events like this and network." said Val, while Alex offered that you need to be "having fun" or it's not worth it.
Doing the work was emphasized by Kela, which includes being able to take criticism well, as discussed by Valari. For media, it's also key to "be real and learn something new everyday," a sentiment that Christina aims to reflect in her work everyday.