8 Life-Changing Takeaways From Her Agenda Live: Property And Power
Her Agenda kicked off April with a much-needed conversation about something we know you have a lot of questions about– home ownership.
There aren't many spaces where you can be open about your home buying fears and surrounded by experts to discuss them, so on April 4th, Her Agenda decided to hold an event that created space just for that.
In 2019, women should not believe that their student loans or single-salary budget prevent them from buying their first property. It's time to get some real answers. The panel, which was moderated brilliantly by AJ Barkley, SVP Neighborhood Lending Executive and Consumer Lending at Bank of America, featured Emma Gray, Senior Women's Reporter at HuffPost, Carolyn Githieya, Account Executive at HBO, and Nikki R. Thomas, Licensed Associate Real Estate Broker who shared their personal expertise, unfiltered honesty, and words of encouragement to every woman in the room. The event capped off a content series that ran on Her Agenda over the past few weeks.
If you weren't able to attend, the full video can be found in the video along with eight highlights to read and share with your friends.
Article continues below advertisement
Nikki R. Thomas: "Well first I start with discerning what do they actually know? Have you gotten a preapproval? Do you know what a preapproval is? Are you going to be looking at co-ops or condos? Do you know the difference between co-ops and condos? And that's before we even get into what's your budget because I'm trying to assess how much do you actually know. And don't worry the vast majority of people who come to me, don't know these things and we're talking about people from all walks of life, even people who have lived in NYC their entire lives so don't feel embarrassed about that. I actually put together my first-time buyer's guide once I realized there were certain things that people did not know. So, once I assess their knowledge level, I give them that guide so we can take a step back and discuss what they can expect from the process."
Tip 2: No, you don't always need to put down 20%.
Article continues below advertisement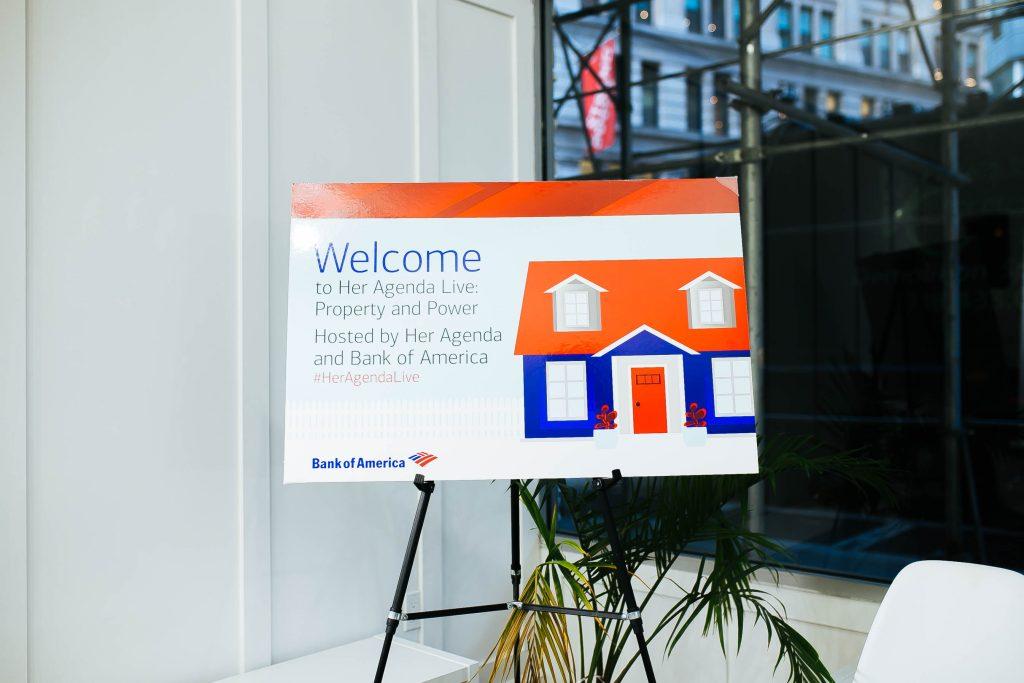 AJ Barkley: "People think they need 20% down if they want to buy a home. A lot of us wouldn't have homes or be in place to think about having a home if we needed 20% down."
Tip 3: Don't be ashamed of any financial help you receive to purchase your home.
Carolyn Githieya: "What made me really excited is literally pulling from all my resources. Listen, I pulled out of my 401K. I also received a family gift that I am very grateful for because, without it, I don't know how I would've paid for my down payment, closing costs, attorney fees."
Article continues below advertisement
Emma Gray: "I also got a bit of a gift from family and I think it's really important to acknowledge that you received help. No, the truth is that as a single woman I don't have another partner's income to supplement mine, even though I had savings and I went to college in Canada so I didn't have student loan debt, even with all of that and with a job where I made a decent wage, I still needed that help."
Tip 4: Start preparing now. Ideally, 5 years before you want to buy.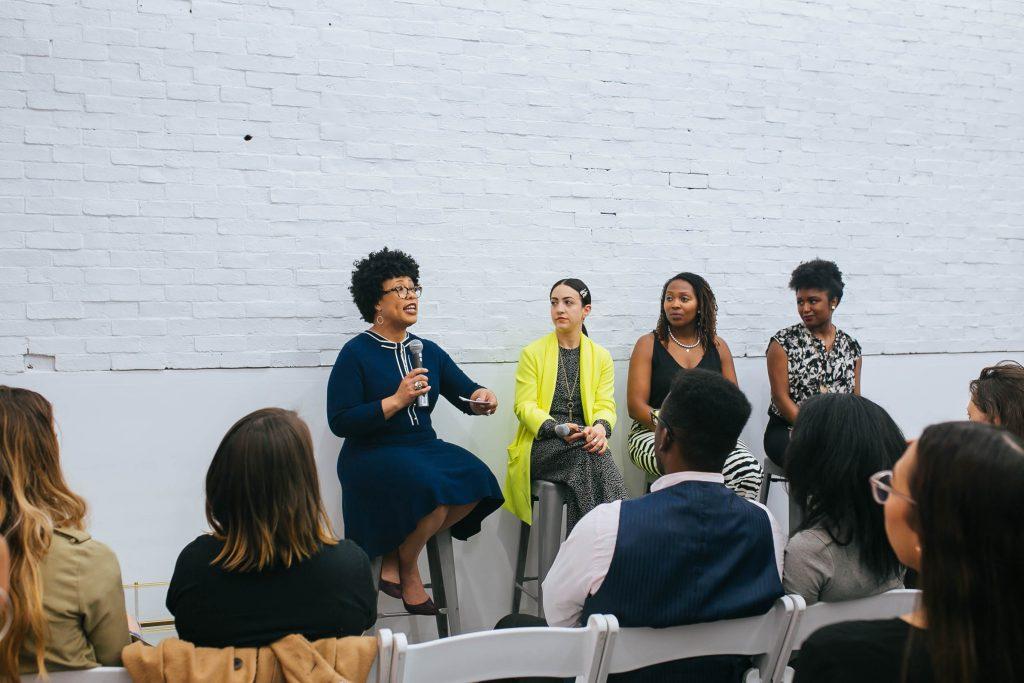 Article continues below advertisement
AJ Barkley: "Most people think about it six months before they're ready to get a home. You cannot do that because you really need to be planful. Think about what you can afford on a monthly basis. Think about your current rent, think about insurance, think about house repairs. You have to be realistic. What is the most comfortable amount for me to pay on a monthly basis. [Once you] consider all your bills, your expenses, your budget and then meet with a trusted source. Lay it all on the table and start creating a plan. Don't wait five months out. Start now. And for some of us we have to change entire habits.
Not sure where to find a trusted source? Barkley recommends, "starting off with someone you trust is important. Where do you do most of your financial transactions? Start there, whatever that financial institution is because they are professionals this is their day job, and they can help you.
Lastly, pull your credit now and try to understand your financial situation early. Find ways to pay off your debt, if you have debt. As you get closer and closer get pre-qualified because that puts you in a competitive position when you're ready."
Carolyn: "Know your credit score and get pre-approved. When you're deciding what you can afford include your maintenance fees because that is due every month in addition to your mortgage."
Tip 5: Know the difference between a Co-Op and a Condo.
Article continues below advertisement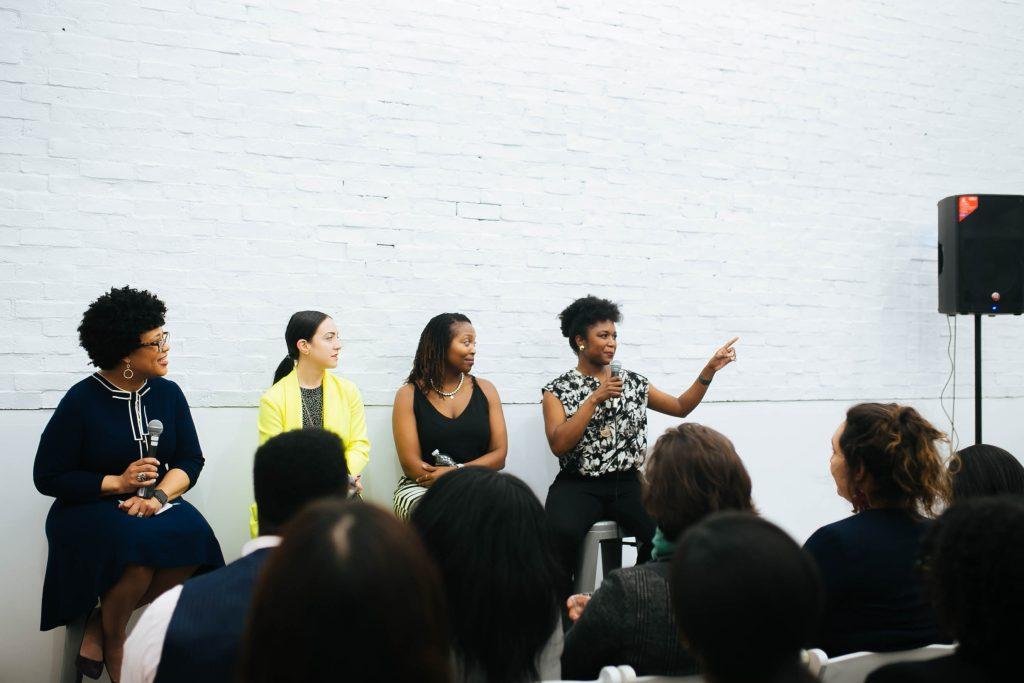 Nikki R. Thomas: "A co-op is actually not real property. When you buy a co-op you're actually purchasing shares in a corporation that owns the building and issues you a proprietary lease. That lease is what gives you the right to occupy the apartment. That lease is usually is 80, 90, or 100 years long, basically a length of time you're not likely to outlive. This is why co-ops have so much control over who comes into that building and what you do to your apartment once you're in there.
Article continues below advertisement
Condos on the other hand are real property. Taxes are assessed separately. You get your own title insurance and that's why condos can't limit what you do too much. However, they still have bylaws. The main difference is a condo can't really restrict who comes in the building. They only have a 'right of first refusal,' which means if they don't want you purchasing in the building, they actually have to purchase it themselves. No one does that, so basically, you're in as long as you can pay the costs.
I do feel like co-ops do sometimes get a bad reputation. Co-ops have a financial requirement known as the 'debt to income ratio' and they generally don't want to see your housing debt (mortgage and maintenance) exceed more than 25-30% of your income. They have a built-in requirement that helps you. So, if you meet that qualification then you know right off the bat, you're not likely to be house poor.
They also have a requirement called 'post-closing liquidity.' [Which assesses] what do you have left over after your down payment? Manhattan wants to see two years of mortgage and maintenance sitting in your account after your down payment. Some buildings are a lot more flexible. Some take 6 months. Some consider your retirement accounts."
Article continues below advertisement
Carolyn Githieya: "Co-ops come with a lot of rules. For example, when you want to sell your property you get a 30% flip tax. That means the co-op will keep 30% of your profits when you sell."
Tip 6: Know the property taxes and know they can change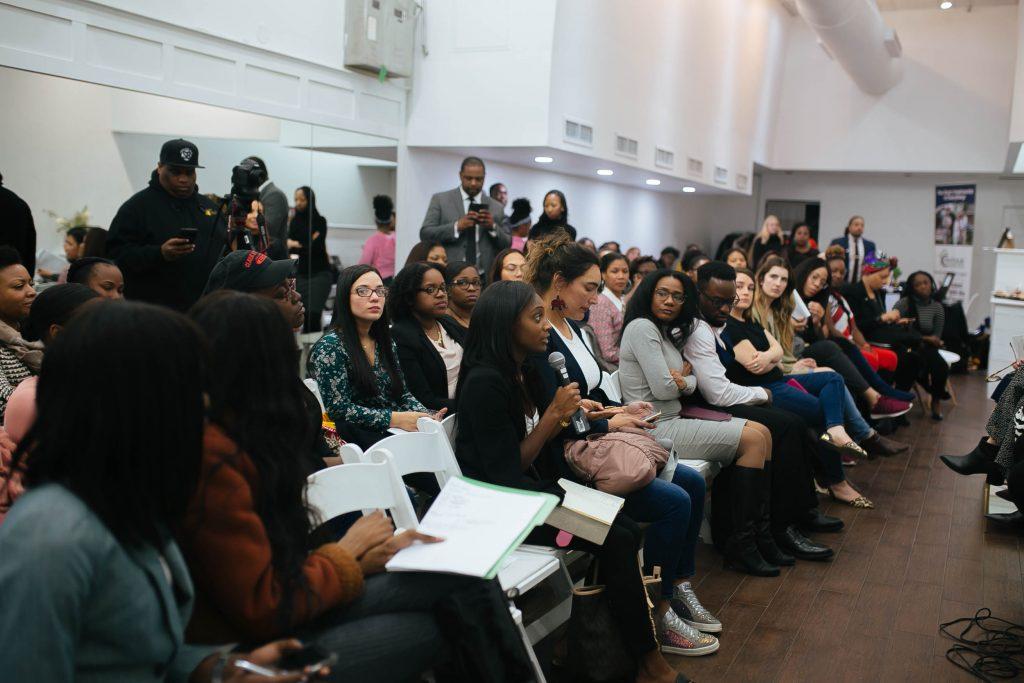 Article continues below advertisement
Carolyn Githieya: "My co-op includes my taxes within the maintenance fee."
Nikki R Thomas: "A portion of your maintenance fee is often tax deductible, there are tax benefits to home ownership especially if the coop has an underlying mortgage. With condos, because you own real property, the taxes are assessed separately.
[Also be aware that] when you are in an area that is rapidly increasing in value that's where you're likely to get hit because of the assessments. So as more properties in the surrounding areas begin to increase in value, you're likely to get hit with a higher tax bill."
Tip 7: Don't think that student loan debt will hinder your dreams.
AJ Barkley: "Your total student loan debt isn't calculated in your debt to income ratio. Your debt to income ratio is what are you paying out towards your debt on a monthly basis.
Carolyn: I paid off my student loans by making $600/month payments. Once they were paid off, I lived within that lifestyle and I saved that amount of money every month. That's how I was able to have the savings to buy the first home I flipped in Atlanta. And the money I made from my flips is what helped me get my co-op.
Tip 8: Believe in yourself.
Article continues below advertisement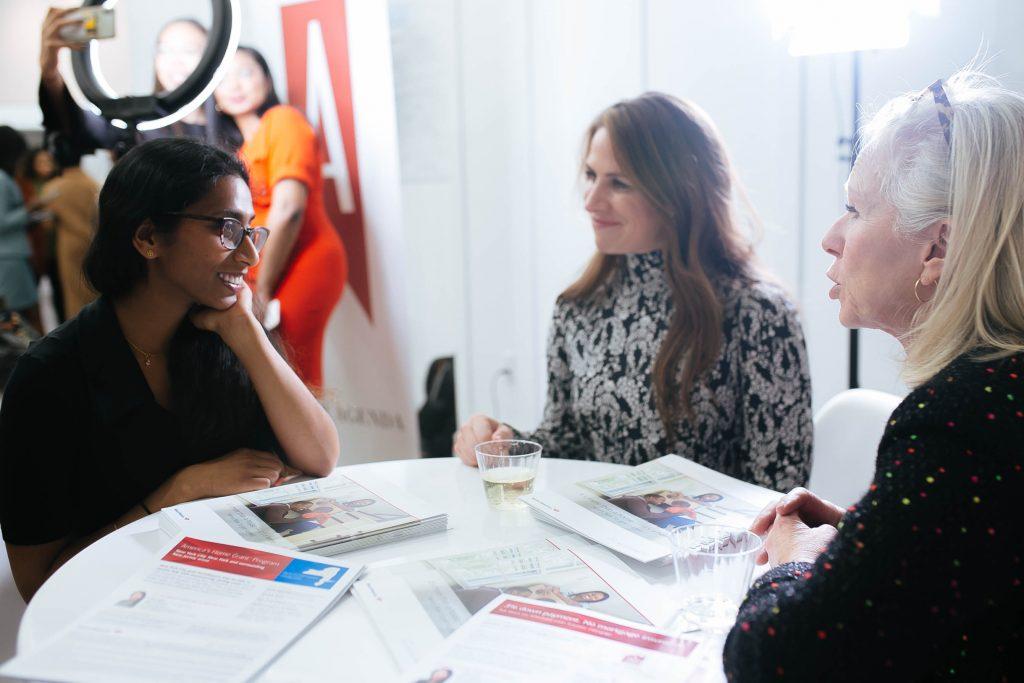 Nikki R. Thomas: "Don't sit there thinking that this isn't for you. You don't know that this isn't for you until you get a full handle on your finances and just because your finances are what they are today doesn't mean it can't happen in the future. Cause if you plan it, it can happen."
Emma Gray: "Beyond just educating yourself and speaking to as many people as possible, I would say enjoy the process and have fun. When you walk into a place that feels right, wait for that feeling."
Now, that you've read this powerful advice you have some work. There are two acronyms we want you to Google. HDFC (Housing Development Finance Corporation) and SONYMA (State of New York Mortgage Agency). You'll thank us later.